Best Canon Underwater Camera – Overview
When it comes to underwater photography, there is no such thing as a one-size-fits-all approach. Each photographer has their own particular needs and wants, which ultimately dictate the best camera for their underwater exploits.
One of the companies making cameras for photographers to use when submerged is Canon. You have a host of devices to choose from, but they are divided into two main categories compact underwater cameras and DSLR (Digital Single-Lens Reflex) underwater cameras.
If you decide to get a compact underwater camera, it will be easier to shoot because it's small. However, you'll be sacrificing features such as a wide aperture and dynamic range.
On the other hand, DSLR cameras are a bit tricky to navigate when submerged, and you'll most likely need underwater housing to take them to depths of over 10 meters.
So let's look at some of the offerings from Canon for underwater photography.
We may earn an affiliate commission when you purchase through links on our site.
Some of The Best Canon Underwater Cameras Include:
1. Canon PowerShot D10
If you have a taste for adventure, the Canon PowerShot D10 is as bold as the active life you lead. This camera is not only waterproof, but it's also shockproof and freeze-proof. Plus, it's got all the top specifications you expect from a Canon digital camera.
The PowerShot D10 has 12.1 Megapixels as well as Canon's state-of-the-art imaging tech so that you can capture incredible detail when submerged. The D10 is waterproof up to 33 feet so you can take it for snorkeling or scuba diving.
It can also withstand -10 degrees Celsius up to 40 degrees Celsius, so you can be sure that negative water temperatures won't harm it.
2. Canon PowerShot D20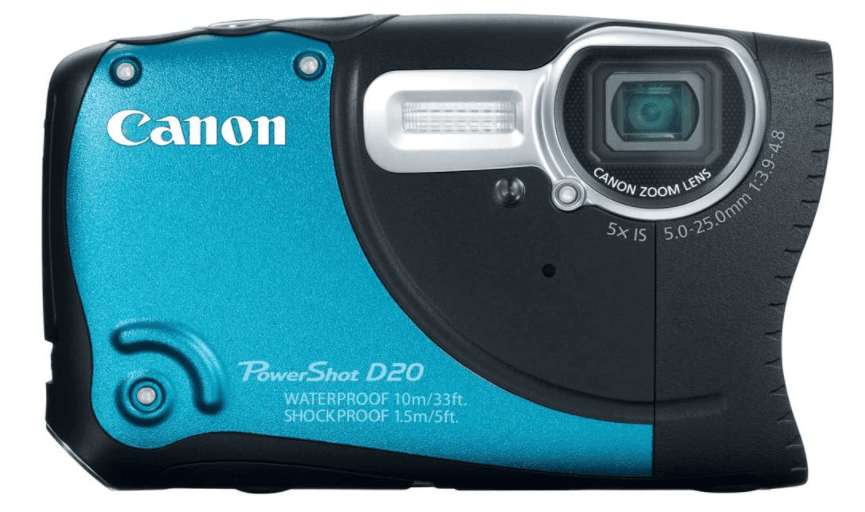 Canon made the PowerShot D20 a rugged and practical companion. You'll want to take this compact camera to all your underwater exploits and capture imposing shots and video.
Whether surfing, scuba diving, or snorkeling, the PowerShot D20 is waterproof up to 33 feet. Similar to the D10, it can also withstand -10 degrees Celsius up to 40 degrees Celsius.
It's also shockproof up to 5 feet, which means that it will withstand accidental bumps and falls that happen when you're surfing, biking, and any other outdoor activity.
3. Canon PowerShot D30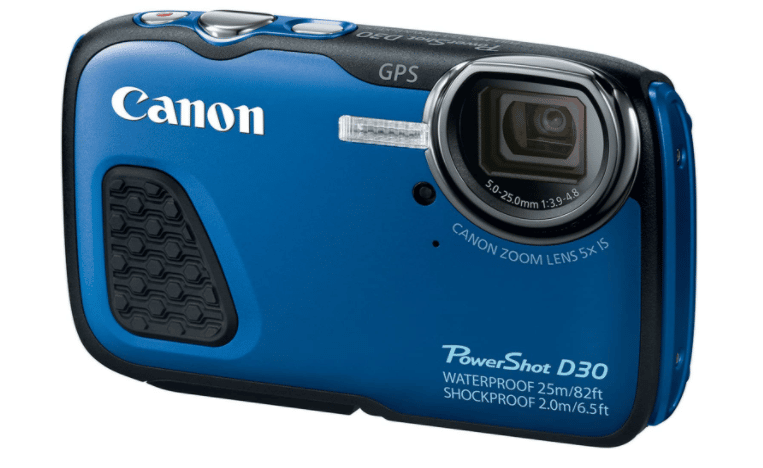 The PowerShot D30 is another impressive camera from Canon that you can take to your underwater exploits. It comes with a 12.1 Megapixel sensor and a DIGIC 4 image processor that will improve the quality of the shots your capture when submerged.
When you want to take videos, the D30 can capture them in Full HD (1080p). The UI (user interface) is also easy to use. However, what sets the D30 apart from all other waterproof cameras is its 5x zoom with a focal length of 28-140mm.
This will come in handy when you're a bit far from subjects, and you want to take up-close shots.
4. Canon 1DX Mark III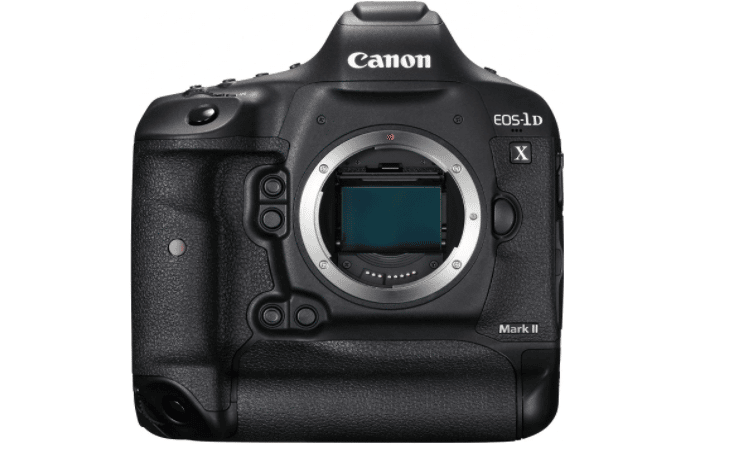 When it comes to underwater video, the Canon 1DX Mark III is unrivaled. As Canon's flagship mirrorless camera, the 1DX Mark III is a formidable pick for professional underwater videographers who are looking for a top-of-the-line video camera.
With its 60 fps 5.5K resolution, only a couple of cameras out there can take more detailed videos that can be tweaked in post-processing. Actual RAW footage is always better than relying on Log profiles.
On this unit, you can capture footage using the entire sensor width, meaning max details without crop giving you 4K footage that looks pretty good.
Overall if you're an underwater videographer, you should be pleased to finally have a camera that makes no compromises.
To use this camera underwater, you need a case such as the Seafrogs Underwater Housing, which will shield your camera and give you enough visibility to take striking underwater shots.
5. Canon G7 X III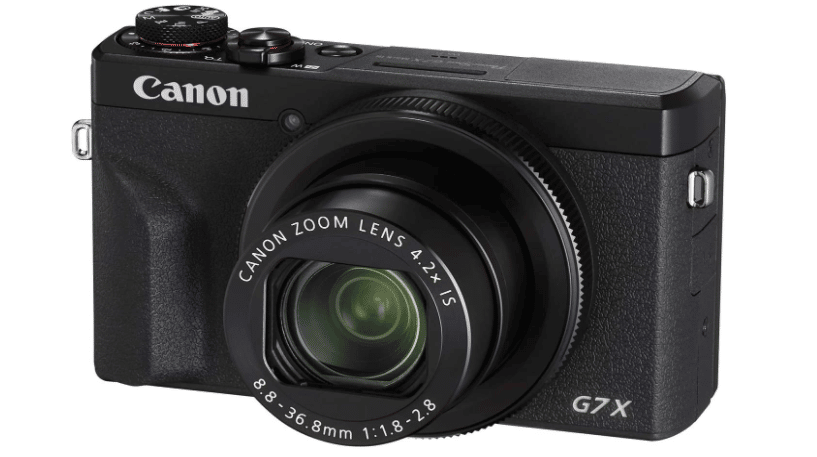 Canon's G7X series has consistently had the best camera for manual white balance color. And although the color produced by the G7 X III when implementing a bespoke white balance for video is nothing short of impressive, getting there is quite tricky.
The G7X's one-inch sensor produces beautiful 20.1 megapixel still shots with impressive quality. If you're using this camera as a pure still shooter, there is no doubt that you will be impressed by the resulting images.
In addition, to prevent in-water shooting style switches, you must switch between dedicated ports for wide-angle and macro.
To use this camera underwater, you need a case such as the Amazon Canon Case, which will shield your camera and give you enough visibility to take striking underwater shots.
Final Thought
All in all, the Canon cameras illustrated above are some of the best when it comes to underwater photography. Professional photographers have tested these units in underwater settings, so you can be certain they will function as advertised, if not better.
However, for the best detail maybe go for EOS IDX Mark III and its accompanying underwater housing.
See Also
Best External Camera Screen (DSLR)