How to Adjust Canon EOS R Wedding Settings | EOS R Wedding Photography
Canon's full-frame mirrorless camera "Canon EOS R" first made its appearance in the year 2018.
It's a high proof of concept with fantastic features like the new control ring and M-Fn bar, which also offers you substantial upgrades to existing EF and EF-S lenses.
This flip-out screen camera is paired with the full-frame 30.3 megapixel CMOS sensor.
Also, the EOS R gets the new DIGIC 8 image processor which gives the user a native ISO range of 100-40,000, and it can be expanded to settings equivalent to ISO 50 and 102,400 matching precisely like the Canon EOS 5D MARK- IV.
The pro device can shoot 4K (UHD) up to 30 frames per second and 1080p(Full HD) up to 60 frames per second and to shoot at 120 frames per second you have to move down to 720p (HD).
Canon EOS R wedding settings
How to shoot excellent wedding photographs with Canon EOS R?
STEP.1 Use the Silent Shutter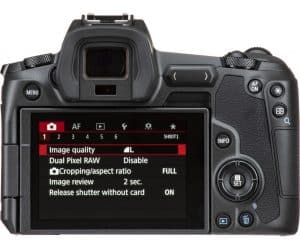 There are many quiet moments in a wedding, and the clatter of the shutter can be a real disgrace, especially when you are in close quarters with the couple.
For such timings like this EOS R has a function called silent shutter, which lets you take pictures without disturbing anyone. Also, the articulated screen allows you to focus and shoot from a variety of angles.
STEP 2. Look for Different Angles
Always try out a variety of different angles when taking photos.
With the vari-angle LCD screen in Canon EOS R, you can position the camera to ground level for taking low angles shots.
You can use the touch shutter function to shoot photographs because of the rotating screen also you don't have to hold up the camera all the time.
STEP 3. Capture the Emotions with AF
Weddings are filled with emotions like tears of joy, hugs, and with Canon's EOS R fast AF performance capturing these kinds of shots accurately is comfortable as it locks fast even in low light conditions.
STEP 4. Shoot images in RAW format
Many wedding photographers don't shoot in RAW format due to extra processing time, but doing so can be useful as the Raw format gives you more flexibility to manipulate the images after taking them.
In a wedding, photographers can face tricky lighting situations which results in shots being overexposed or a wrong white balance. So, shooting in RAW format can be considered for safety.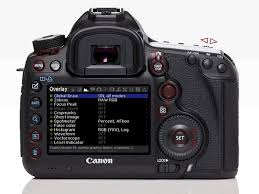 STEP 5. Mind the Golden Hour
You may have taken remarkable photographs of the couple earlier, but there is something unique about the light when the sun is setting down. Try to utilize it.
However, learning to use the light of the sunset is a difficult task. Hence, practice it several times before you shoot the real wedding couple.
If you can do it properly, you will create heavenly photographs that will fetch you immense appreciation.
STEP 6. Continues shooting mode for Capturing Each Precious Moment
EOS R has a continuous shooting mode, which can come in handy at weddings.
You can capture some decisive moments like ring exchange or the first kiss but make sure to focus on the couple's faces, or you will end up getting a burst of soft shots.
All these bits of advice can make you an elegant wedding photographer with Canon EOS R.
See Also
Canon EOS R full review and price