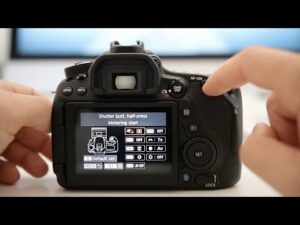 How To Use The Touch Shutter On Canon EOS 80D?
If you own a Canon EOS 80D flip screen camera, then you will get to use an exciting feature for vlogging. Now you can enable the touch screen option on your camera monitor in order focus and to trigger the shutter release. Here is how you can do so:
Step 1:
Enabling The Touch Feature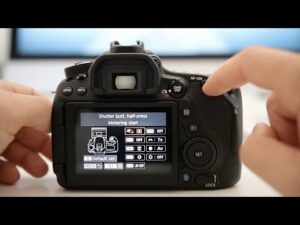 Before using the touch shutter features on your Canon EOS 80D camera, you have to change the touch related settings. You can do so using the Touch Control option from Menu 3 for Setup. You have to decide the firmness of the touch. There are two options- sensitive and standard. You have to select an option which is feasible for you.
Step 2:
Shifting To Live View Mode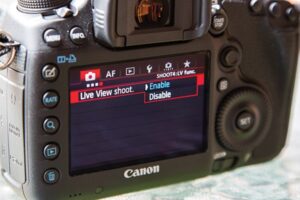 The next step includes you to shift to the mode for Live View. It is a fairly easy step where you have to move the switch for Live View towards the camera position on your Canon EOS 80D. The next move is to press the Start/ Stop button.
Step 3:
Locating The Canon Touch Shutter Option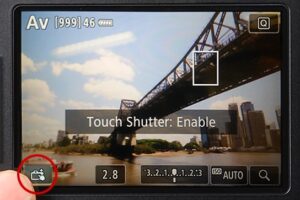 Then you have to locate the option for the touch shutter on your Canon EOS 80D camera. The option can be seen on the lower left portion of your screen. You will be able to see that the option is off. This is due to the fact that by default, the touch shutter option is turned off. You will be able to confirm this when you see a 'off' written inside the icon for touch shutter.
Step 4:
Turning On The Touch Shutter Option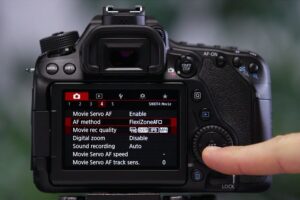 The next step is easy as you just have to turn on the touch shutter option on your screen. In order to do so, you have to tap the canon touch shutter icon on your Canon EOS 80D monitor. There is another way of turning this icon on, in case this way is not working out. All you need to do is to access it from Menu 5 which is the shooting menu.
Step 5:
Keep Your Focus Steady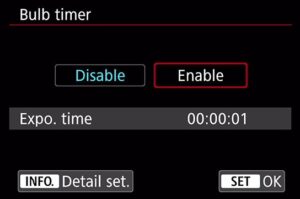 After completing the previous steps, you need to get ready for your shot. You have to tap the subject on your Canon EOS 80D camera monitor. There are two ways of focusing – manually and auto-focussing. If you want to use it manually, your camera will release the shutter almost immediately. In case you want auto-focusing, you will be able to see that your Canon EOS 80D DSLR camera will be able to focus on a particular spot. In case you have tapped on your subject in screen, your subject will automatically be in focus. It might take some attempts before the camera is able to complete the task. After successful focusing, you have to release the shutter of your camera. However, if your Canon EOS 80D  fails to focus, the camera won't be able to record.
Step 6:
Things You Need To Keep In Mind
When you are using the Flexi-Multimode on your Canon EOS 80D flip screen, you will be able to see that the flexi single mode is active. The canon touch shutter will not work if you want to take burst of pictures.  If your display for live view is magnified, you have to correct it in order for the touch shutter to work.
Step 7:
Shooting Bulb Exposure
You have to use the B exposure mode on your Canon EOS 80D in order to shoot bulb exposure using the canon touch shutter option. You need to tap the monitor once in order to open the shutter and tap on the screen again for the exposure to get turned off.
It is important that you turn off the touch shutter option when you are not using it. Otherwise, you will not be able to carry out other auto focusing functions for vlogging! Want to see a comparison? Please check out the best Canon remote shutter release devices
Related Resources: