Best Espresso Machines – Overview
The best espresso machines have created a buzz in the market. Haven't explored it yet?
This guide has a list of top espresso machines breaking the popularity record in the market. These luxury machines not only provide you the greatest pleasure but also are reliable & easy to use.
Which espresso machine will suit your business the best? Well, it depends on the way of making coffee to some extent.
What do you like the most- A straight coffee or steaming coffee or latte or cappuccino?
Wow! So many options! Find the best espresso machine regardless of the involvement you want to have. Keep in mind that these picks should fit the budget, size, and price options too.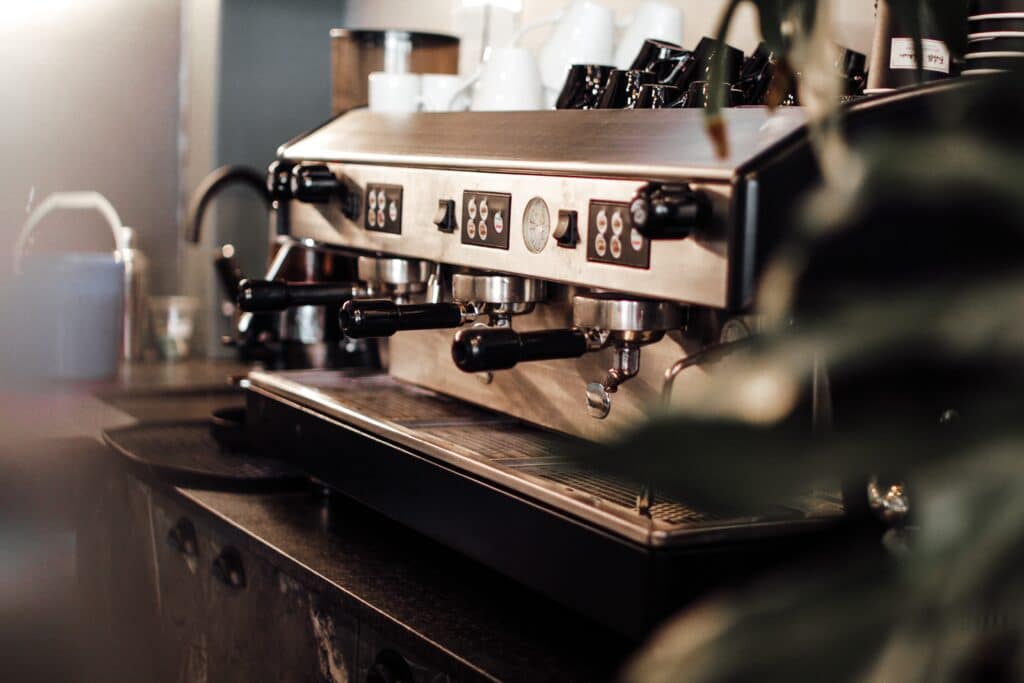 6 Best Espresso Machines – The List
| Best Espresso Machines | Power | Voltage | Warranty |
| --- | --- | --- | --- |
| Breville Barista Touch Espresso Machine | 1680 Watts | 110 -120 Volts | 2 Year |
| Philips 3200 Series Espresso Machine LatteGo | 1500 Watts | 120-240 Volts | 2 Year |
| Breville Bambino plus Machine | 1560 Watts | 110-120 Volts | 2 Year |
| Gaggia Classic Pro Espresso Machine | 1450 Watts | 120 Volts | 1 Year |
| Nespresso Lattissima One Original Espresso | 1400 Watts | 240 Volts | 1 Year |
| DeLonghi Stilosa Espresso Machine | 1100 Watts | 120 Volts | 1 Year |
The most effective home espresso machines have an advanced brewing process. A good automatic espresso machine comes with various features.
With an espresso machine on your countertop, one can quickly and easily treat oneself to get a breakfast latte.
Hey Coffee Lovers! One question for you – What are the different espresso machines?
Types of Best Espresso Machines
There are four basic types of espresso machines. Before you decide which to buy, it's a good idea to know which category fits your needs the most.
Manual
Semi-Automatic
Fully Automatic
Capsule
Let's discuss the list in detail now.
1. Breville Barista Touch Espresso Machine
For especially those who crave great espresso at home, here comes the perfect choice.
Equipped with a quality built-in grinder, an adjustable auto-froth setting, it is simple to use. As a beginner, this machine acts as an ideal one because the touchscreen offers a step-by-step tutorial.
Besides this, the jet heating system is time-saving and achieves the optimum extraction temperature.
Key Features
Automatic micro-foam milk texturing
Intuitive touch screen
Accurate espresso extraction
Incorporated coffee grinder
Hands-free operation
Advanced controls & manual mode operation
Digital temperature control
2. Philips 3200 Series Espresso Machine LatteGo
If you are looking for total automation, this is a great option for you. Being a latte lover, you will absolutely like Philips 3200 LatteGo.
It has an innovative system containing a frothing chamber with a spout that hooks onto the front of the appliance. Anytime, you can adjust the grind of your beans and the temperature, strength, and volume of brew.
Key Features
Total automatic machine
Innovative froth chamber
Adjustable temperature & volume
Installed water filters
3. Breville Bambino Plus Machine
Although small in size, this machine produces a great cup of espresso every time with minimal effort. Equipped with 1,560-watt thermacoil, this machine is ready to brew in just 3 seconds.
With time, one can easily get familiar with the control panel. It pours single or double shots & has a large 2-liter reservoir that can be filled at the sink.
Key Features
Suitable Compact size
Good-looking design
Customize the temperature & texture of froth
Reliable & Easy to use
Consistent good-quality with minimum efforts
4. Gaggia Classic Pro Espresso Machine
Gaggia espresso maker provides absolute consistent pressure and temperature during the coffee-making process. The user himself has to grind and tamp the coffee during the brewing process.
You get three large rocker switches for ON/OFF, making coffee, and frothing. The process is extremely easy to handle for any beginner.
Key Features
Stainless steel housing
Commercial three-way solenoid valve
Effective ON/OFF switch controls
Updated design with a modern look
Commercial steam wand
6. Nespresso Lattissima One Original Espresso
Lattissima can brew different single-serve coffee cup sizes at the touch of a button. It can offer a powerful yet quick heat-up time. One fits perfectly in any kitchen because of its compact premium designs.
The chromed lever and subtle gloss matte line pattern provide a modern touch. With a folding drip tray, one can always clean the brewing space easily.
Key Features
Simple single-serve system
Removable milk tank
Powerful & easy to clean
Fast heat-up time
Suitable cup sizes
Unique aroma profiles
6. DeLonghi Stilosa Espresso Machine
An ideal espresso machine at a fair price; what else do you want! You can't get a better option than this with so many benefits.
It's a completely manual machine, and you have to do grinding yourself as well as frothing. The easy thing is that you can adjust the cup size accordingly.
Key Features
Inexpensive & solidly built
Removable water reservoir
Made with plastic & stainless steel
Highly durable machine
Adjustable compact size
Manual operation
See Also