How to Split Screen on iPhone? – Getting Started
iPhones have come a long way in their one and a half decades of existence, but the native split-screen ability is still lacking from the core user experience.
While iPhone screens aren't quite as huge as an iPad's — which does come with "Split View" mode out of the box — the iPhone 6 Plus, 6s Plus, 7 Plus, 8 Plus, 10, 11, 12, and 13 are certainly large enough to run two applications simultaneously.
Fortunately, there are a few workarounds in the form of applications for handling two distinct tasks side by side on your iPhone — with or without jailbreaking.
First, we'll look at the iPhone's split-screen feature, and then we'll go over how to use some popular split-screen apps in the iOS App Store available to everyone.
Split Screen Feature
To use split-screen, turn your iPhone so that it is in landscape mode. The screen splits automatically when you use an app that supports this feature.
The screen is split into two panes in this mode. The left pane is used for navigating, while the right pane displays the info from the left pane. Since the two panes are separate, you may swipe up and down on one without having an effect on the other.
You can scroll through the left pane to find what you're looking for. When you click on a tab, its content will appear on the right pane.
For instance, in the 'Settings' app, you can click on a tab in the left pane and control it on the right as if your phone was in single screen mode.
Split-screen makes navigation much easier since you can switch to other areas more quickly by using the left pane rather than having to press back (<) one or more times to switch what you want to work on.
You can utilize an icon to launch or end the split-screen in select programs that support this feature. Depending on the app you're using, the icon will vary.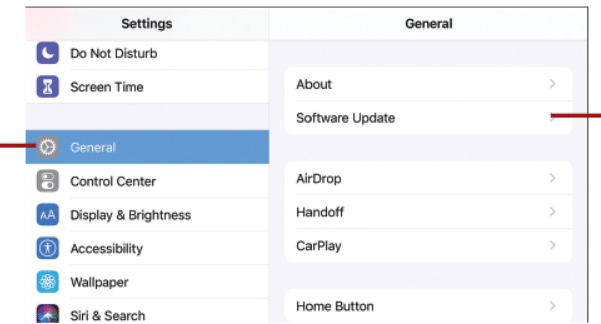 Mail, Messages, and Settings are among the preinstalled apps that support this feature. To find out if your iPhone applications support split-screen, rotate your phone while using them.
When you navigate to the Home screen while holding a model that supports split-screen horizontally, the Dock shifts to the right side of the screen, and the Home screen's pages appear in the left side of the window.
Note: Not many people know about the split screen feature on the iPhone because it isn't supported on all iPhones. However, from iPhone 6s up to iPhone 13 Pro Max, users can enjoy this feature albeit not as intuitive as on the iPad.
Split Screen View Apps
If you want to split your iPhone screen and run two apps simultaneously, you can do so using a 3rd party application because this feature isn't natively in-built in iOS.
CoSurf
CoSurf is an unrestricted split-screen browser for iOS 8.2 and higher that varies from the other 3rd party split-screen apps on this list in that it is meant to be used by two people rather than just one.
Two individuals can use the iPhone flat on the table to access the internet — across from one other — without invading each other's space.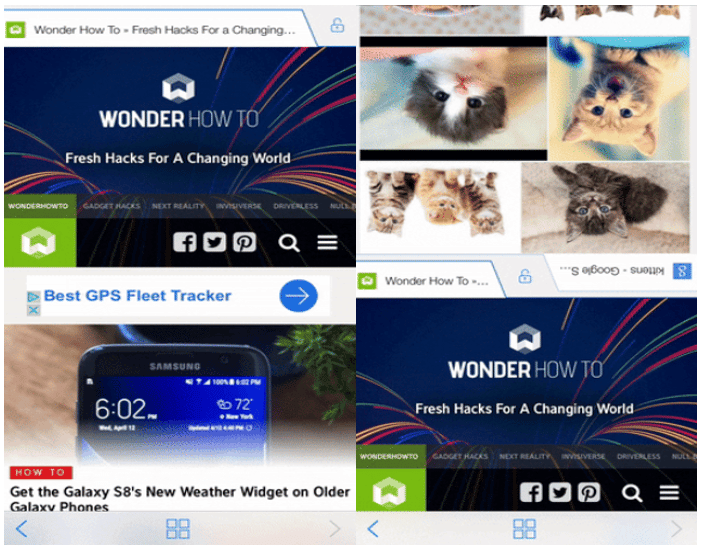 It's a really basic app since you're limited to browsing and saving your history. However, it's remarkably intuitive and quite fast even when two people are using it.
When you pick up the phone, the app goes into single-user mode and becomes a full-screen browsing experience. When you place the phone on the table, it enters split-screen mode.
Split Screen Dual Window
Split screen allows you to view two web pages at the same time without having to switch between tabs.
You can split your screen and visit your favorite social media site while watching funny videos at the same time.
For instance, you can open Instagram or Twitter on one Window and YouTube on the second window and still enjoy both apps to the max.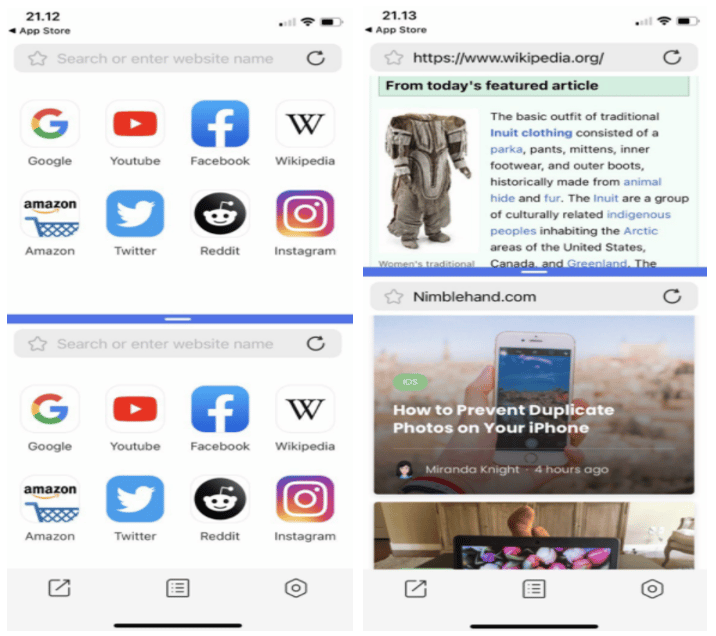 Split Web Browser
Split is a web browser for iOS 6 and higher that allows you to split your internet experience into two screens.
While it lacks the bells and whistles of Split Screen – Dual Window, it does have one clear advantage: it allows you to have more than two panes.
The application can also be used in landscape mode, which is just as good as portrait mode.
It's simpler to view two web pages at the same time when they're side by side, and Split Web Browser makes it easy.
Final Thought
Not that hard, is it? With the right app, you can split your iPhone screen and multitask with it.
So until Apple comes out and clearly indicates that they have integrated a native split-screen feature for apps, the options above are as good as it gets.
See Also
Screen mirroring iPhone to Projector
Best Mini Projector for iPhone
How to Set Timer on iPhone Camera?
How to Connect HomePod to Wifi?
How to Connect Printer to iPhone?