How to Set Up Smart Bulbs with Google Home? – Getting Started
The smart lights feature is one of the most recent additions to the Google Home. That's right! You can now control your smart lights with your voice, just like what you see on TV ads.
You can use Google Home's voice assistant to control your lights as you wish. In addition, learning how to connect lights to Google Home is so easy. All you need are the correct devices, and you're good to go.
If you're only looking for new lights from a brand you've already added to your Google Home app, you can ask Google to locate them for you. This is done by activating Google Assistant on your smartphone or a smart speaker in your home.
In this review, we will list some of the easy steps you can follow to connect your smart lights to Google Home. In addition, we'll also illustrate some voice commands you can use.
The Setup Process
Install your smart light bulbs and switch them on.
Next, launch the Google Home application. You can download the app from the iOS App Store or the Google Play Store if you don't already have it.
Then, click on the Plus (+) sign in the upper left corner of the Home app's main screen.
Next, click on 'Set up device' from the drop-down menu.
Then, select 'Set up new devices' next.
Pick a home, click on 'Next' and Google will search for available smart lights.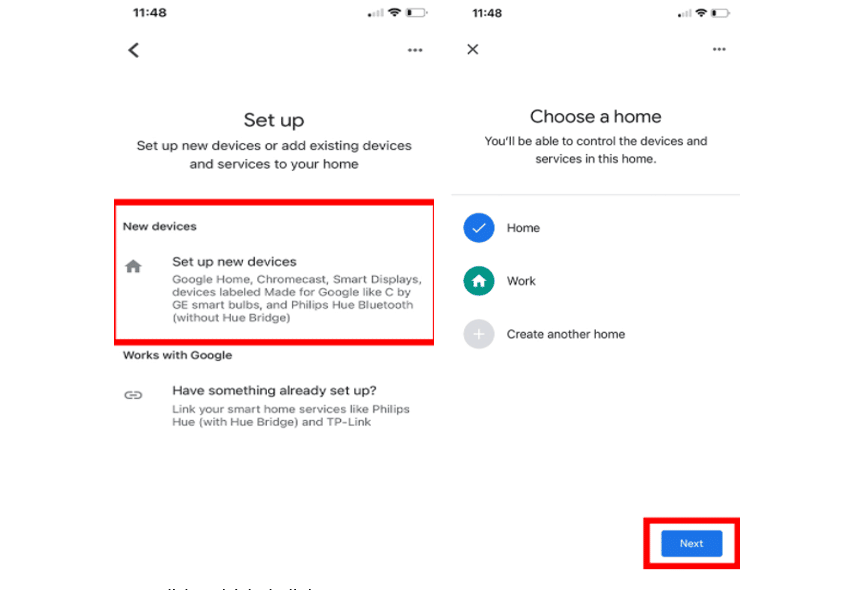 Next, click on 'Light bulb.'
Then choose a bulb and click on 'Set Up.' Your light bulb should start to flicker on and off. If this doesn't happen, click on 'Light didn't blink.'
If your light bulb isn't displayed, click on 'Don't see my light.'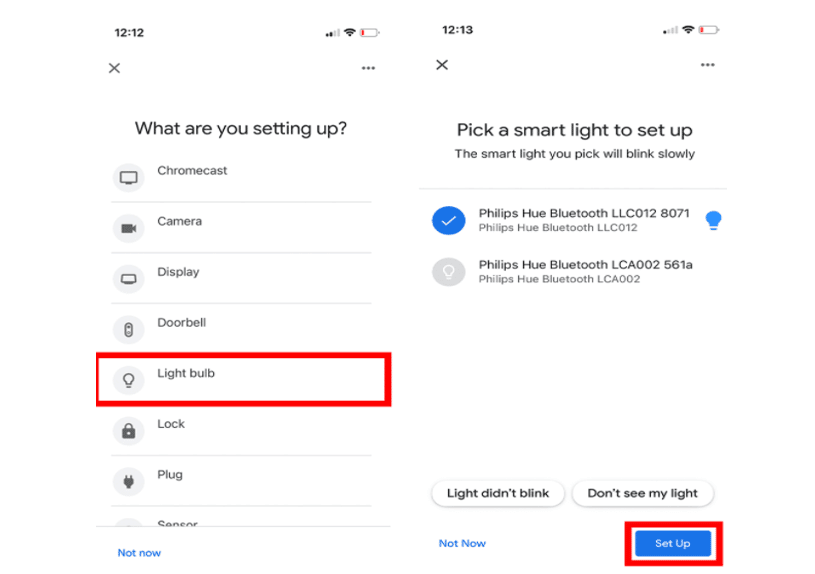 If you can't get your bulbs to connect to Google Home, try moving your Google smart speaker closer to them. Then turn off your lights for about 10 seconds and ensure your bulbs aren't connected to other apps or voice assistants.
Next, pick on a location where the bulb is and click on 'Next.'
Finally, assign your bulb a name. If you have more than one smart light bulb, you'll need to repeat the last few steps for each one.
Organizing Your Smart Lights
Google Home will sometimes fail to ask you how you want to arrange the lights in the app. If this happens, scroll to the bottom of the Home app's main screen.
You should see a section labeled 'Linked to you,' and some gadgets not inside the house. Here's how to fix the problem so you can have more control over your gadgets.
Select one of the bulbs by tapping on its icon.
Click on 'Add to a Room' at the bottom of the screen.
Make sure you've selected the home you want to add the bulb to and click on 'Next.'
After reading the summary, click on the 'Move device' button in the bottom right corner.
From the list, select the room inside your home where the smart bulb is situated to add a custom room and then click on 'Next.'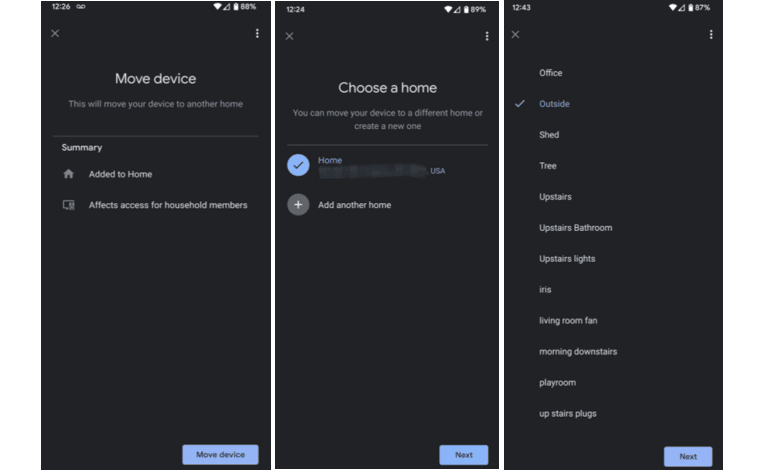 Controlling Your Smart Lights
You have successfully connected your smart bulbs to Google Home. What next? Controlling the bulb, which isn't a big deal. Why is this? If you have several Google speakers inside your house, you can use any of them to control any smart bulb inside your home.
You can either use your voice to control your smart bulbs or use the Google Home app. Some of the verbal commands you can use include:
"Hey Google, set the living room bulb to blue color."
"Hey Google, set the bedroom bulb to white color."
"OK, Google, set kitchen light brightness to 50."
"OK, Google, set the dining room light to warm."
You can use the Google Home app to control your smart bulbs if you don't want to go near the Google Home speaker every time. To do this:
Launch the Home app on your Android or iOS smartphone
Select your smart bulb.
Adjust the brightness and turn the bulbs on or off.
Click on 'Color' to choose the color you want your bulbs to illuminate.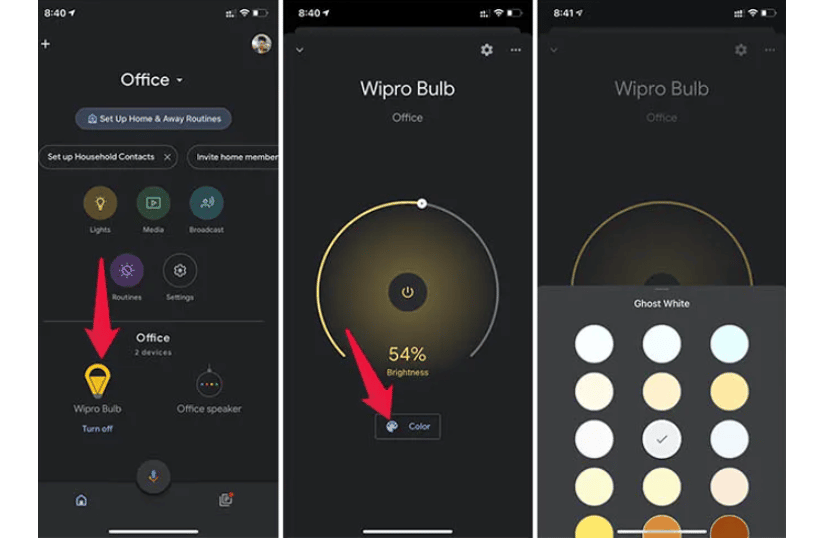 How to Set Up Smart Bulbs with Google HomeNote: Sometimes Google might fail to detect your smart bulb, try and switch off the bulb for about 30 seconds and switch it on. Also check on Android or iOS if there is an update to the Google Home app and finally uninstall the app and reinstall it.
Final Thought
As you can see, connecting your smart lights to Google Home is very fast and relatively easy. By completing the setup process on the Home app, customizing the lights by room, and testing them with voice commands, you'll have this smart tech up and running in no time.
How to Pair Philips Hue Bulb to Alexa