How to Pair PS5 Controller? – Overview
One of the first things you'll have to learn as a PS5 owner is how to pair a PS5 controller with a PS5. This article will walk you through the entire process step by step and answer frequently asked user questions.
The DualSense controller is one of the PS5's signature accessories. From the design and performance to its awesome features like haptic sensors and adaptive triggers that add to the immersive experience, this controller is definitely capable.
The good news is that the Dualsense controller comes with the PS5 when you buy it. So, all that's left to do is pair it with your PS5.
The PS5's DualSense controller is Bluetooth-compatible, which means that you don't have to plug it in to use it when gaming. But you have to pair and connect it to your PS5 first. It's pretty simple to perform, and here is the step-by-step process.
How to Connect a DualSense Controller to a PS5 for the First Time
If you're turning your PS5 on for the first time, it will require you to set up a bunch of stuff and settings along with your first controller. You can connect your DualSense controller to the console using the USB-C cable that comes with the box. This is the simplest and quickest method for synchronizing your controller with the PS5.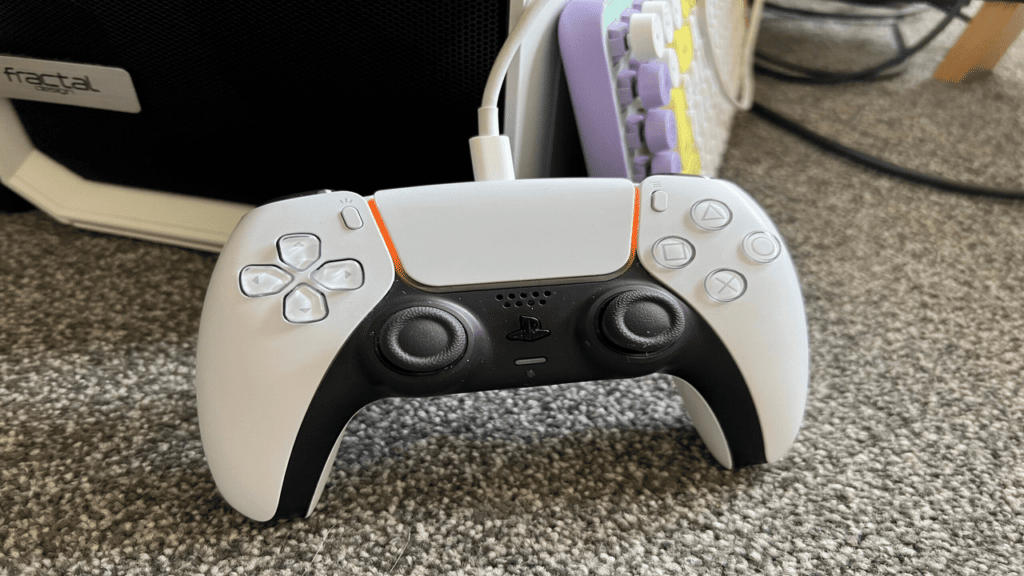 Step 1: Turn on your PS5 console.
Step 2: Plug the cord into your PS5 and connect the USB-C to the top of your DualSense controller.
Step 3: Turn on your DualSense controller by pressing the PS button located in between the two analog sticks. By doing this, your PS5 will recognize the connected controller and automatically link with it. This is indicated when your controller's light stops pulsing and keeps a solid blue color.
Step 4: Fully charge your DualSense controller. When it has enough power, you can now disconnect your controller from the USB-C cable, and it will remain synced with the PS5.
Step 5: Now that your controller has been successfully linked for the first time, finish the remaining parts of the PS5 setup.
How to Pair a PS5 Controller Wirelessly
For any additional controllers you buy for your PS5, you can connect them wirelessly via Bluetooth. Note that this would only work if you already had a controller connected to the console using the steps above.
Quick Tip: Make sure your controller has enough battery to finish pairing.
Step 1:Turn on your PS5.
Step 2: Go to Settings. Then select accessories. After that, go to the General tab and then select Bluetooth Accessories.
Step 3: Put your controller into pairing mode. You can do this by holding down the PlayStation button and the Create button simultaneously. The PlayStation or PS button can be found between the two analog sticks, while the Create button is at the top-left of the trackpad. Your DualSense controller will pulse with a blue light until it is connected to your PS5.
Step 4: Choose your new controller using the previously connected one. Under Bluetooth Accessories, select the newly connected controller and press X on the first one to finish setting up your second PS5 controller.
Why is my PS5 controller not working?
If you have accurately followed the steps above, there shouldn't be any issues using your controller. But, if you're having trouble pairing or connecting your PS5 controller to your console, here are some of the most common causes, as well as simple solutions.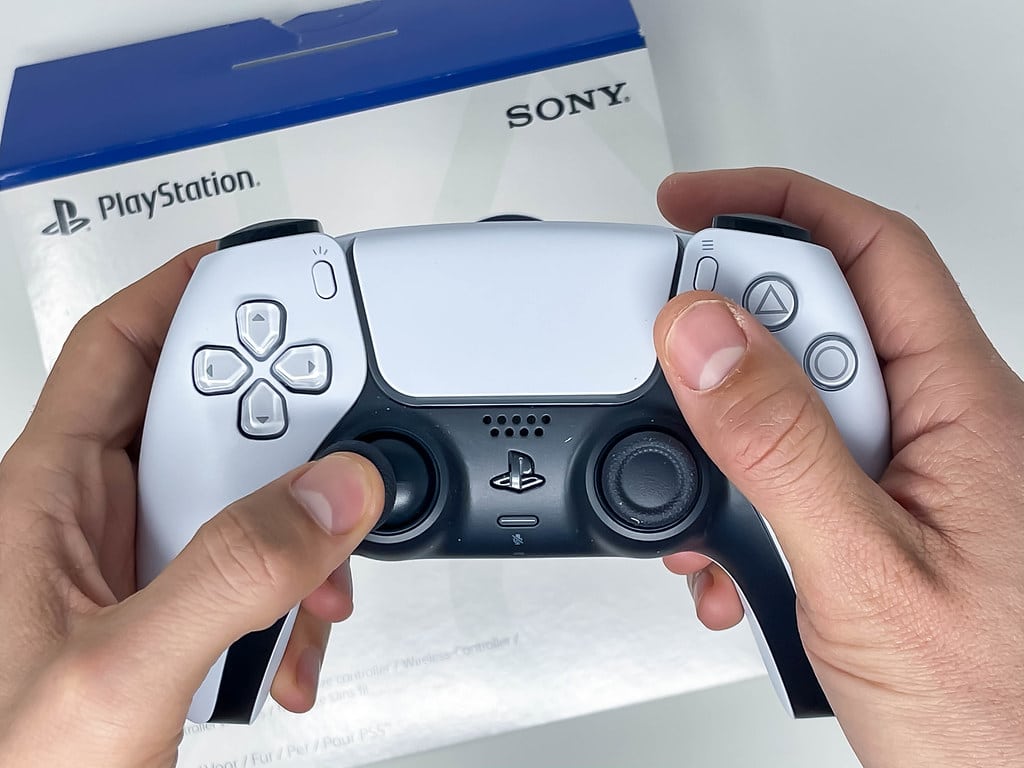 Synced with a different device: The DualSense controller can be connected to various gaming devices. When this happens, your controller will be unpaired from your PS5 console. So make sure that the DualSense controller is not synced with another device. After that, you can simply pair it again with your PS5 using the same steps above.
Faulty USB cable: If you're connecting a new controller for the first time and you're having trouble, the USB cable might be the issue. Check if you have plugged it in properly on both ends and make sure it isn't damaged. Try another USB-C cable and see if it fixes the problem.
Interference with Bluetooth Signals: If there are a lot of devices with their Bluetooth turned on near your PS5, then this might cause some interference with your controller and the console. Turn off other inactive Bluetooth devices around you and see if that helps.
Faulty Ports: If your USB-C cable is working properly, it might be your USB ports that have issues. This is quite common when you keep your controller in dusty places. Check for dust and make sure to keep your USB ports and sockets clean to keep them working properly.
Outdated Firmware: Issues may arise if you have outdated or obsolete software. Update your firmware and software and see if that fixes the problem.
Hardware problems: This is extremely rare, but sometimes the Bluetooth sensor or battery may not work properly. If this is the case, then you have to change your controller.
Conclusion
Pairing your PS5 controller with your PS5 is very easy. Just follow this guide completely, and it should be a piece of cake. Now you can enjoy your PS5 to your heart's content. If we missed anything or you have specific questions, please don't hesitate to tell us in the comments section below.
See Also
Why Does My PS5 Keep Turning Off?
How to Connect PS5 Controller to PC?