How to Connect PS5 Controller to PC – Before You Start
Many people believe that using a keyboard and mouse is the best way to play video games on a pc. This setup offers plenty of control choices, as well as a degree of accuracy that analog sticks can't match in most games.
If not, the Xbox Wireless Controller has always been the preferred controller for PC gaming. It works seamlessly with Windows and most Computer games right out of the box, and it's also one of the most comfortable controllers available. But, if you for some reason have a PS5 and wish to use the PlayStation 5 controller with your computer, you can do so as well.
The PlayStation 5 comes with a new DualSense gamepad, which is somewhat different from its predecessors in terms of style. It's a little more comfortable than preceding DualShock controllers, so it's logical to utilize a gamepad you already have rather than getting a new one.
It's very simple to link the PS5 controller to your computer. All you need to do is pick a connection method because there are a couple of them, including Bluetooth, Stream and 3rd party apps, then you can enjoy gaming on your PC.
Connect Via Bluetooth
You can connect the DualSense gamepad wirelessly if your PC has Bluetooth built-in or if you have a Bluetooth adapter. So here's how to connect it to Windows OS.
Press the Windows 'Start' button, then click on 'Settings.'
Next, click on 'Bluetooth and devices' after the 'Settings' tab has launched.
Make sure the Bluetooth switch is on, then click "Add device."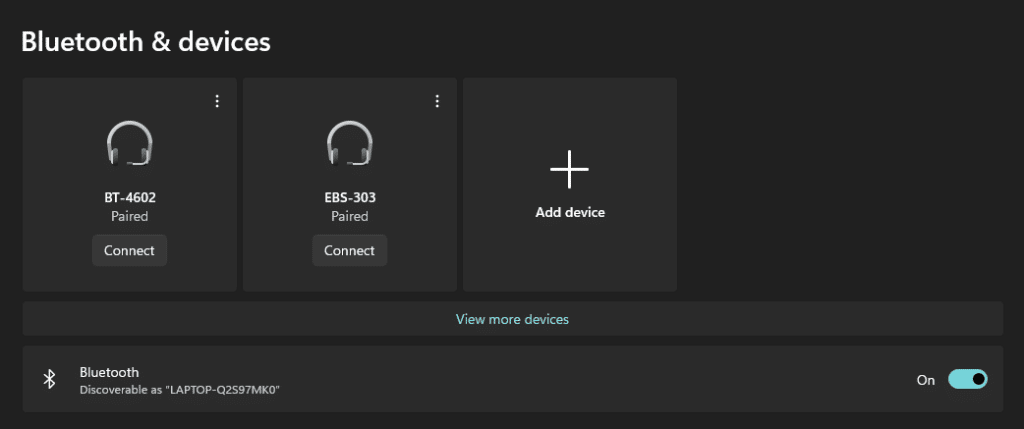 Then click "Bluetooth" from the next menu.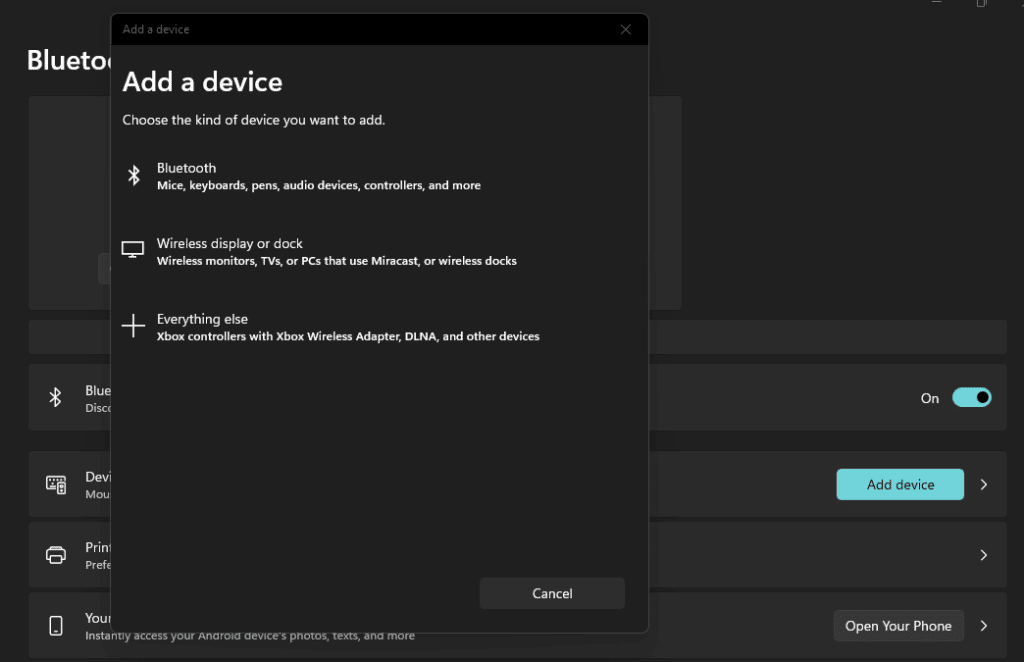 Now ensure that the DualSense controller is discoverable. To do this, hold down the PS (between the two analogue sticks) and the Share button (between the touchpad and D-pad) until the light around the touchpad starts flickering quickly.
Next, you'll see a list of Bluetooth devices that can be linked to your PC screen. Now that your DualSense controller is in pairing mode, it will show up in this list; therefore, scroll down until you see "Wireless Controller." Once you've found it, click on it.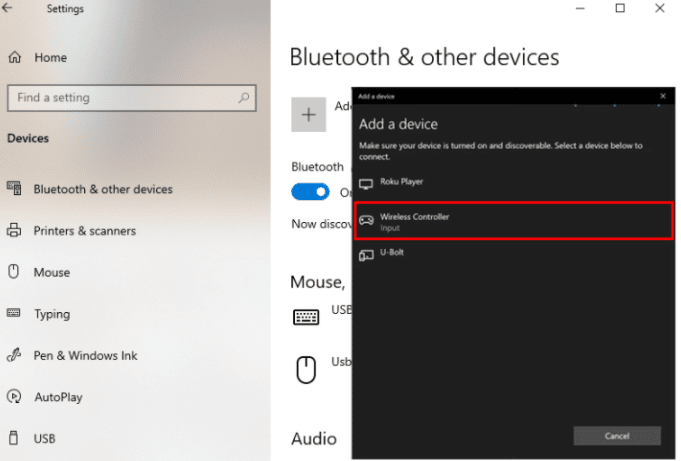 If everything goes smoothly, Windows will display the message below.
Connect Via Steam
Steam is the most renowned PC gaming platform, and one of its best features is that it adds support for a variety of controllers that Windows doesn't support well natively.
One of these controllers is the PS5 DualSense, which you can configure using Steam's setting tool.
Because Steam offers such a large library of games, you should be able to utilize the controller with most of these games.
Start by signing in to Steam.
Next, click on the Steam menu in the upper-left-hand corner.
Then click 'Settings' in the drop-down menu that will appear.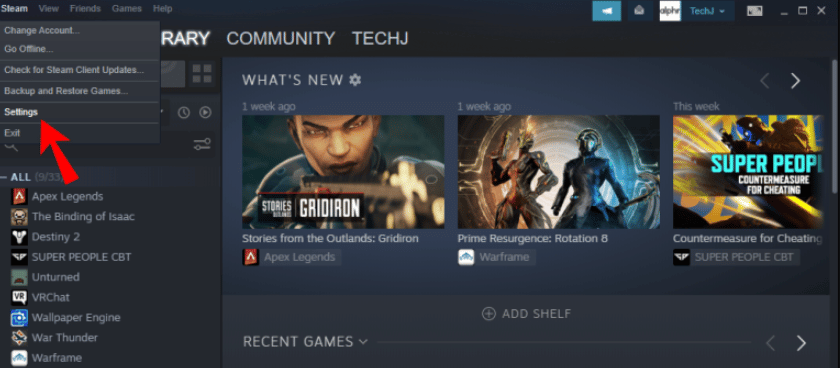 In the left-hand column, click on 'Controller,' and then 'General Controller Settings'
In the pop-up window, activate the 'PlayStation configuration support' option.
Go back to the previous menu and click on 'Big Picture Configuration.' Your PlayStation 5 gamepad is now set to be used on your computer. This will allow you to adjust almost every aspect of the controller and tune it to your taste.
Connect Using the DS4 Windows App
Another method to connect the PlayStation 5 controller to your PC is to use a program known as DS4Windows.
This application is meant to allow third-party controllers, such as the PlayStation 4 and 5 controllers, to be recognized as Xbox 360 controllers on your computer.
Keep in mind the Xbox 360 controllers are the same as the Xbox One controllers, which means the functionality of your PS5 controllers will be top-notch.
It's not difficult to get things up and to run. You only need to download the DS4 Windows program and install it on your computer.
The application will run the necessary drivers to recognize your PS5 gamepad as an Xbox gamepad, which may require a restart, but you'll be good to go once you reconnect your gamepad.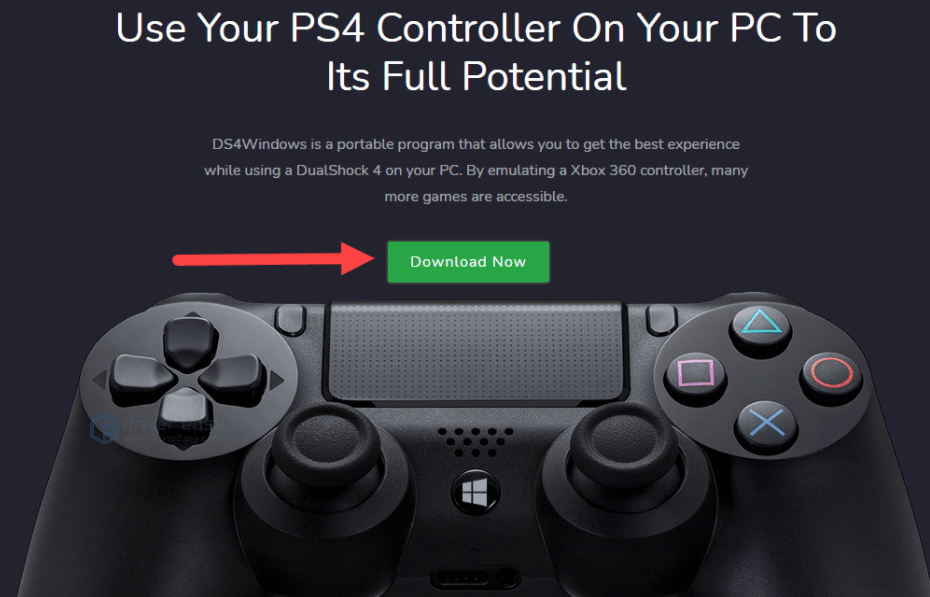 The buttons on your gamepad will be automatically matched to their Xbox equivalents, but you can set up several profiles to customize how the buttons are configured for you.
Note: Most of the Play Station 5's advanced haptics are not functional on most PC games. This is because Microsoft hasn't developed drivers for them hence why they're not supported by most developers on PC games. This is meant to favor the Xbox; a product by Microsoft.
Final Thought
That's all there is to it when it comes to connecting your PlayStation 5 gamepad to your computer. Whether you like the PlayStation 5 gamepad style or just want to utilize a gamepad you already own for gaming on Windows, this is a terrific way of getting a comparable experience to what Xbox gamepads on Windows OS typically provide.
See Also
How to Transfer Data from PS4 to PS5
HDMI Splitter or Dual Monitors