Turn Off 5G on iPhone iOS and Android?
The 5G network gives users faster data speeds that are 10 times faster than 4G. With a lower latency connection, it would take less time to send the same amount of data. But this could use up more of your plan's data faster.
How you use your phone affects whether or not you should turn on the 5G network feature. If you play games, stream, or download movies and TV shows, you might want a faster connection speed. But if you travel a lot or don't need the 5G connection, you can turn it off by following this step-by-step guide.
Even though 5G networks are growing quickly, there are still some places that don't have them yet. This means that faster connections aren't always available. Connectivity depends on both your 5G provider and where you are. But it's best to buy a phone that works with 5G because it will be ready for the future.
This article will show you how to turn off the 5G network feature on both iOS and Android, as well as when and why you might want to do so.
Can I Turn Off 5G on All iPhone Models?
All of the smartphones that came out after the iPhone 12 support 5G, so you can turn it off on all of them.
But older versions like the iPhone 11 and below won't be able to connect to 5G, so technically, you can't turn it off.
How to Turn Off 5G on iPhone iOS?
1. Head to the Settings app on your iPhone
2. Tap Cellular
3. Select Cellular Data Option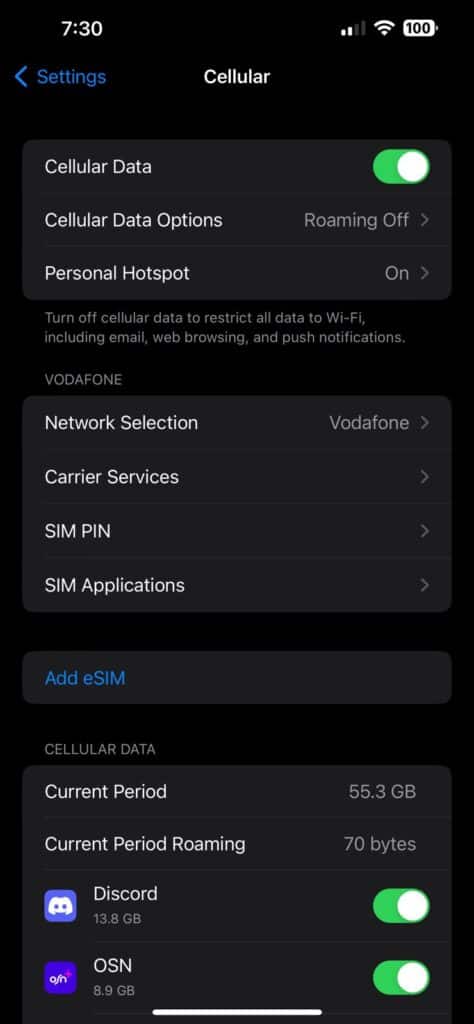 4. Tap Voice & Data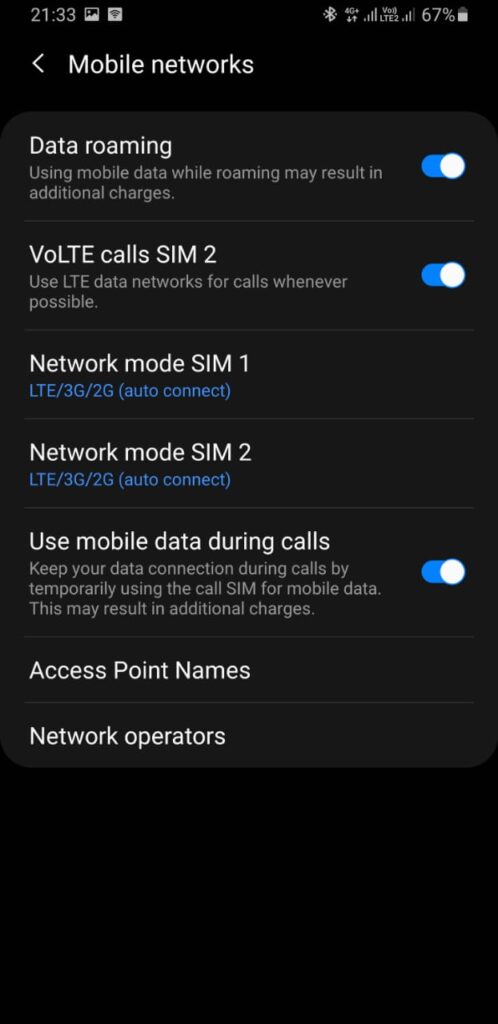 5. With 5G Auto as the default, you can choose 5G On to use it anytime it's available for faster speeds. Alternatively, if you want to turn 5G off completely, tap LTE for better battery life.
NOTE: Depending on your cellular provider, you may see LTE listed instead of 4G. Selecting this will perform the same function as disabling 5G.
Can I Turn Off 5G On All Android Devices?
When it comes to Samsung phones, the S10 5G, S21, and S22 series were the first to support 5G. This means that when connected to a good network, you can download things very quickly. However, using 5G networks all the time can be negative and will drain your battery quickly.
And among Google Pixel devices, the Pixel 4a (5G) is the first device to be a 5G network-compatible device.
How to Disable 5G on a Samsung
1. Navigate to Settings
2. Tap Connections
3. Tap Mobile Networks.
4. Select Network mode.
5. You should see different network modes here. Select LTE/3G/2G (auto-connect) from the list.
5G/LTE/3G/2Gshould be the current default. This means that your phone has access to all networks, including 5G.
LTE/3G/2G is one step below 5G, and your device can connect automatically to any of these three types of networks.
With LTE/3G, your phone can only connect to those two types of networks.
Lastly, 2G only means that your phone can only connect to 2G networks.
4. This will stop your Galaxy S21 or S22 from connecting to 5G networks and only let it connect to 4G LTE or lower networks.
5. You can also set your Galaxy smartphone to only connect to 4G networks. Select the LTE-only option from the network menu.
How To Turn Off 5G on A Google Pixel Phone
1. Head to your phone's settings.
2. Choose Network & Internet
3. Go to Sims Tap.
4. Scroll down and tap Preferred Network Type.
Should I Turn Off 5G On My Device?
If you don't live in a small town, the best thing to do is leave the 5G Auto setting on so you can use the faster speed when it's available and save some battery life when it's not. But if you don't need more speed or are worried about battery life, you can turn off 5G for now.
It's also important to know that turning off 5G won't save as much battery as you might think. Your phone knows when 5G is available, so if you're connected to a 4G network but the tower supports 5G, it will automatically switch to 5G signals.
You should also turn off the 5G network on your device for the following reasons:
5G towers that clash. When an iPhone or other 5G broadband device tries to connect to multiple 5G towers within the same range, this can cause problems or even cause the device to stop working completely.
Bad service on 5G. The 5G signal may be connected, but there may be too many people using it, which can slow it down.
Mobile plan data limits. Fast downloads are great, but you might be hitting your monthly data limit, which, depending on your provider and plan, could end up costing you.
See Also