How to Access My Router from The Internet?
You must have accessed your Wi-Fi router when you're at home. But do you know that you can access the same device from the internet when outside your network?
To access your router within your Wi-Fi network, you enter the router's IP address in a web browser. The same applies when accessing the router outside the network; just enter the router's IP address followed by its port number.
In this review, we will first teach you how to locate your router's IP address, switch on remote sharing on the router, and finally configure dynamic DNS (Domain Name System) to map your IP address to the fixed domain name. So, follow the steps illustrated below carefully to access your router from the internet when you're not in the network range.
Why Would You Need to Access Your Router from The Internet?
Access A Hard Drive
If you have an external HDD connected to your home router, you can access its contents remotely. Unfortunately, not many people recall that this is possible; it's a handy trick to access your HDD's contents without needing to switch on your laptop.
Check If Anyone Is Using Your Wi-Fi
Did you know it's possible to view devices connected to your Wi-Fi? If you don't, then this technique will come in handy. By accessing your router from the internet, you can spy on your kids and find out if they are studying or streaming their favorite movies and TV shows.
Accessing the router also enables you to change the parental controls if the router allows it. So now you don't need to worry if your kids are accessing prohibited sites.
Remove Guests or Neighbors Leaching Off Your Wi-Fi Network
Just like how you'd know if your kids are gaming online, you can also find out if anyone else is using your Wi-Fi without your consent. When you access your router, you can block or remove anyone who has been leaching off your Wi-Fi network.
The Setup Process
Find The Router IP Address
The first step to accessing your router from the internet is locating the IP address. To find the IP address using your PC, launch the Command Prompt app and enter 'ipconfig.'
This will allow you to see the Default Gateway Address and the IP Address as well.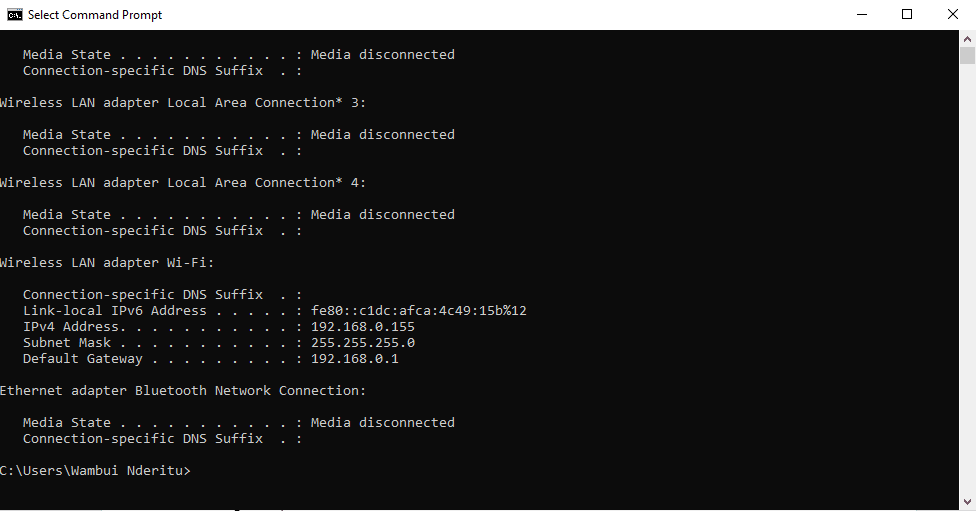 Switch On Remote Sharing
To switch on remote sharing, start by entering the router's IP Address in a web browser.
Next, enter the router's username and passcode.
Once you're inside the router's configuration page, head to 'Advanced Settings.' Keep in mind the location of this option varies based on the router's manufacturer.
Next, click on the 'Remote Management' option.

Since you're accessing the router's configuration page remotely, ensure you change the default port number and login ID to something more secure otherwise, anyone can access the router.
Configure Dynamic DNS
To configure the dynamic DNS, start by logging in to your router and locate the 'Dynamic DNS option. This option is usually under the 'Advanced Settings' tab, but it may be elsewhere depending on the router's manufacturer.
If you don't find the DNS settings, you need to install an IP updated application. Keep in mind that all DNS service providers offer this updater application.
Now enable DDNS and choose a DNS service provider. In this review, we'll use com, which is free, has a user-friendly interface, and allows you to sign up for an account.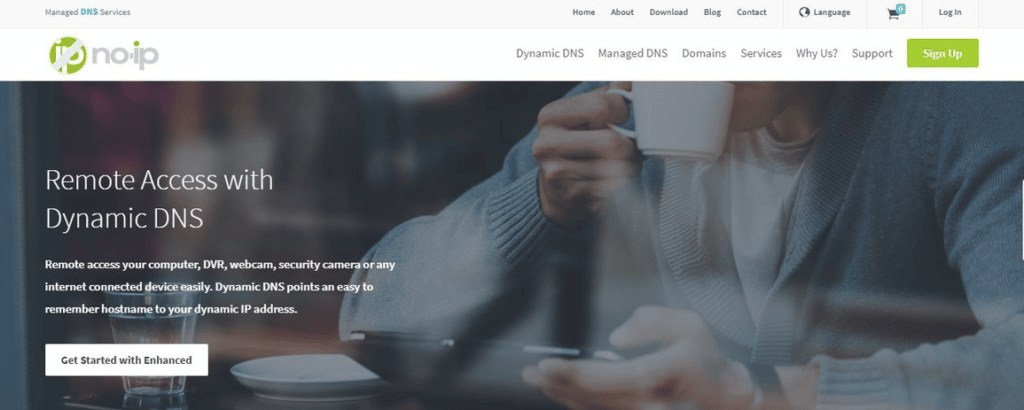 Next, head to the dashboard panel and enter a new subdomain name of your choice. This will generate a new domain that allows you to access your router remotely.
Then copy the newly generated domain name.
Next, launch the router's DDNS settings and paste the domain name in the 'DDNS host name' field. The domain name will look something like this droidtech.ddns.net.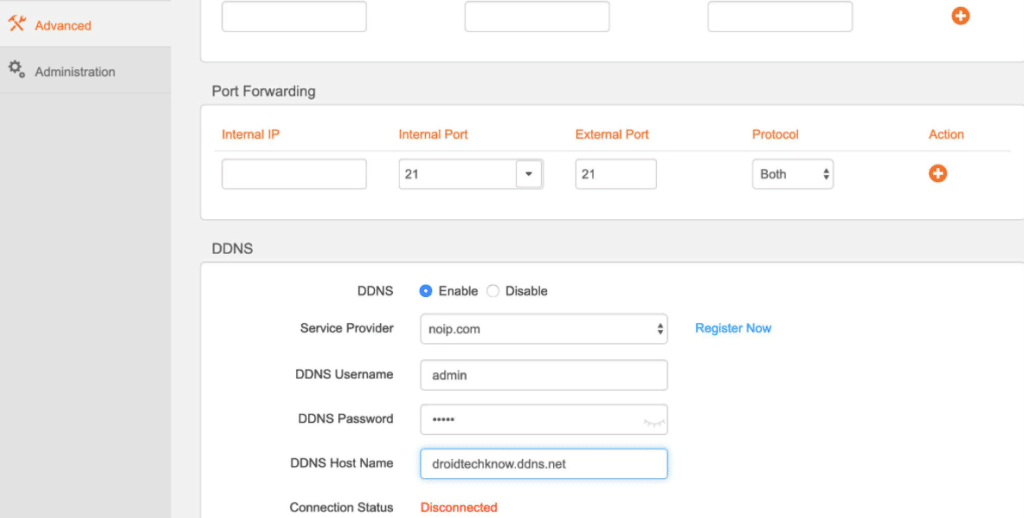 That's it; you have activated remote access on your router, and you can easily access the router using the internet from anywhere using the domain name you've created.
All you need to do is enter the domain name, and you can access your home router from anywhere. A login screen will appear when you log into the router from a LAN network.
Note: When you access your router from the internet and maybe change your WiFi name and password, you'll need to reconnect all your devices once you're back home. You can decide to add a guest network rather than change your login credentials.
Final Thought
As you can see, the process of accessing your router from the internet is relatively easy. The good thing about this process is that you don't need to prepare the DNS and remote sharing all the time. Once you've done it the first time, you can access the router again and again.
See Also
How to Connect Second Router Wirelessly?
Best Router for Multiple Devices
How to Clear Browsing History From Router
How to Check Browsing History on Wifi Router
What Does WPS Mean on a Wifi Router