Wemo Smart Plug Setup – Getting Started
Belkin is a name that's more akin to computer and smartphone peripherals, even though it's been making some of the best smart home gadgets under the Wemo brands since 2012.
The Wireless Smart Plug is one such gadget, and it's now available in most countries.
The Wemo Smart Plug is a single outlet connected to a power socket and controlled using the Apple Home Kit and the Wemo companion app.
However, if you reside in the U.S., you also get Amazon Alexa and Google Assistant compatibility.
Apart from switching the outlet on and off with the app, you can set schedules to switch on and off automatically or activate the 'Away Mode', which randomizes the periods at which the smart plug turns on and off.
The Wemo Smart Plug is easy to set up, whether through the Wemo companion app or Alexa.
Scanning the QR code on the plug to set it up is a bit faster than using the Wemo app. So, let's look at how to set up this plug with the app and Alexa.
The Setup Process
1. Start by connecting the plug to a power outlet. The small LED above the round button should start flashing white and orange light when connected.
2. Next, launch the Wemo app and click on 'Wemo Setup Instructions.'
3. Now choose the device you're setting up; in this case, click on 'Wemo Smart Plugs.'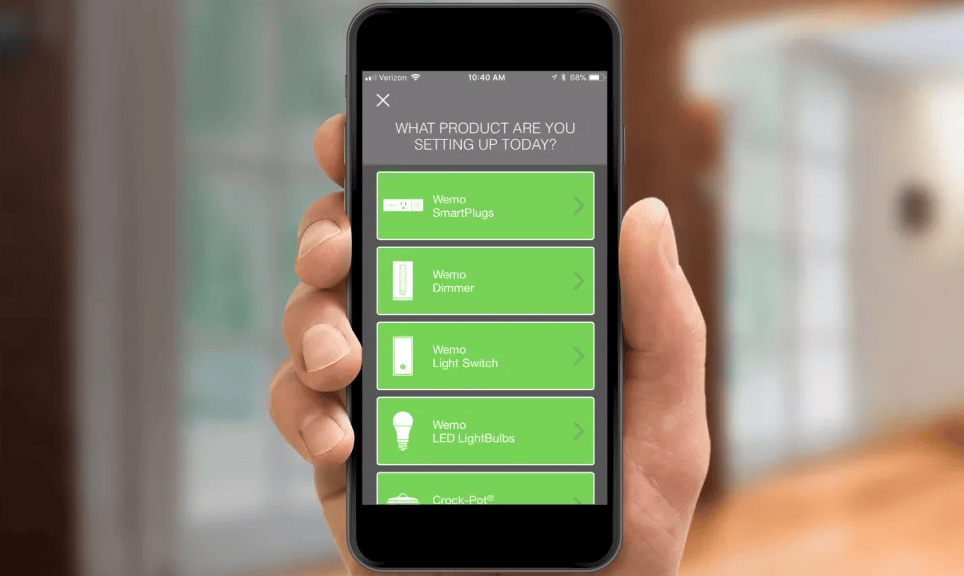 4. Next, connect to the Wi-Fi signal produced by the smart plug.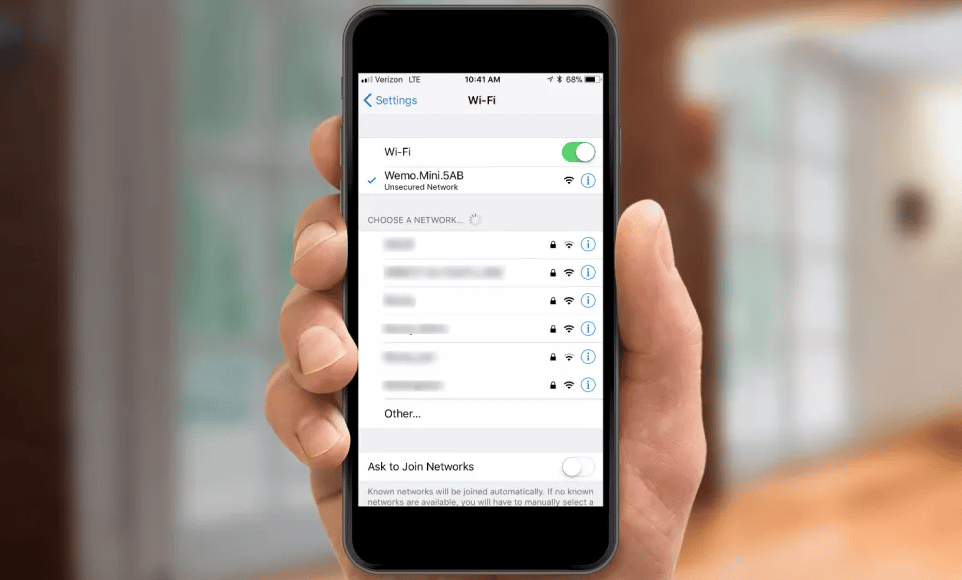 5. Head back to the app and name your smart plug. This is an optional step, but if you have more than one plug, it's advisable to name them, thereby identifying them easily.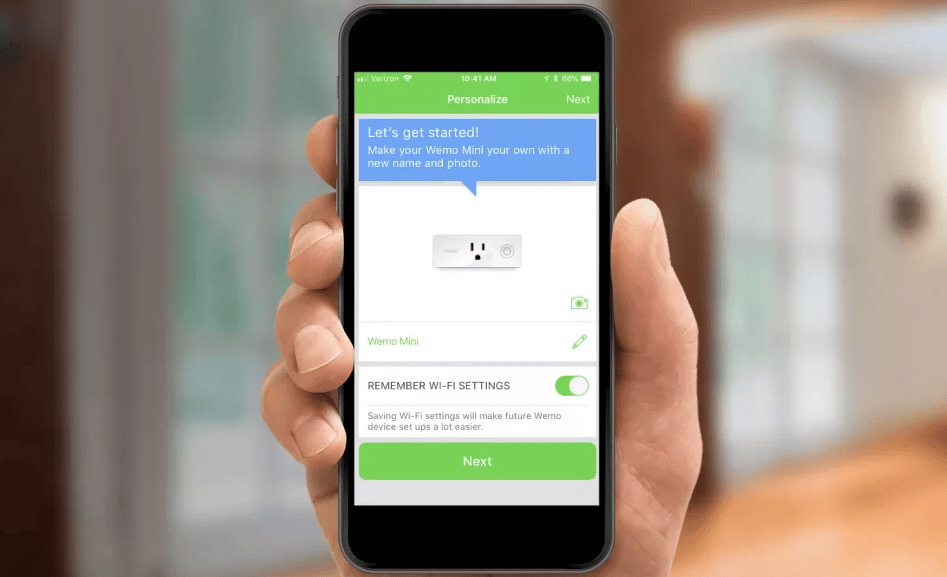 6. Your smart plug should be listed in the 'Devices' tab on the app. From here, you can switch it on and off and set schedules to turn it on and off automatically.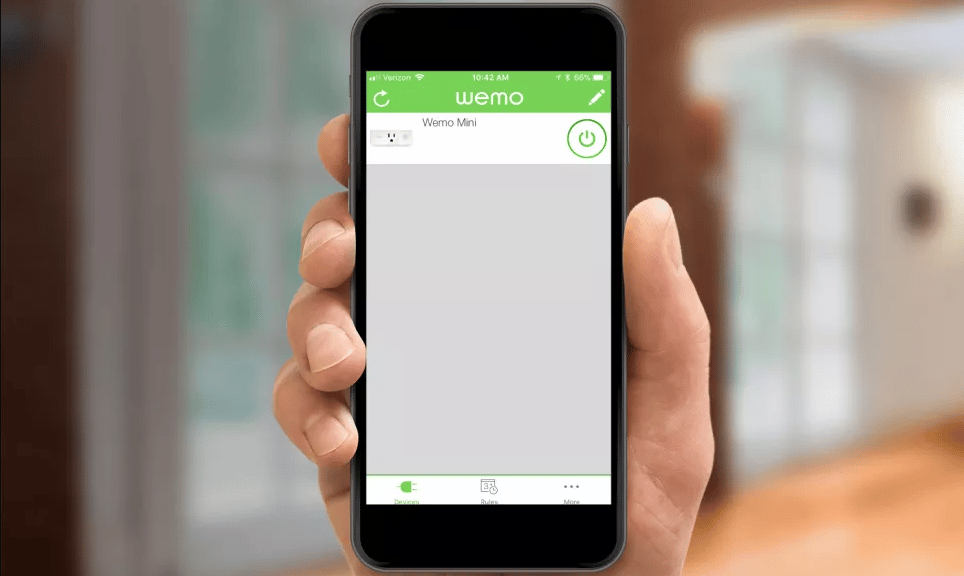 Now your plug should be connected to your home Wi-Fi network, and you can assign it to a group of devices or a particular room.
Wemo Smart Plug Alexa Setup
1. To connect your Wemo smart plug to Alexa, start by launching the Wemo companion application on your Android or iOS smartphone.
2. Click on the 'More' tab on the app's main screen.
3. Next, click on 'Connect to Alexa.'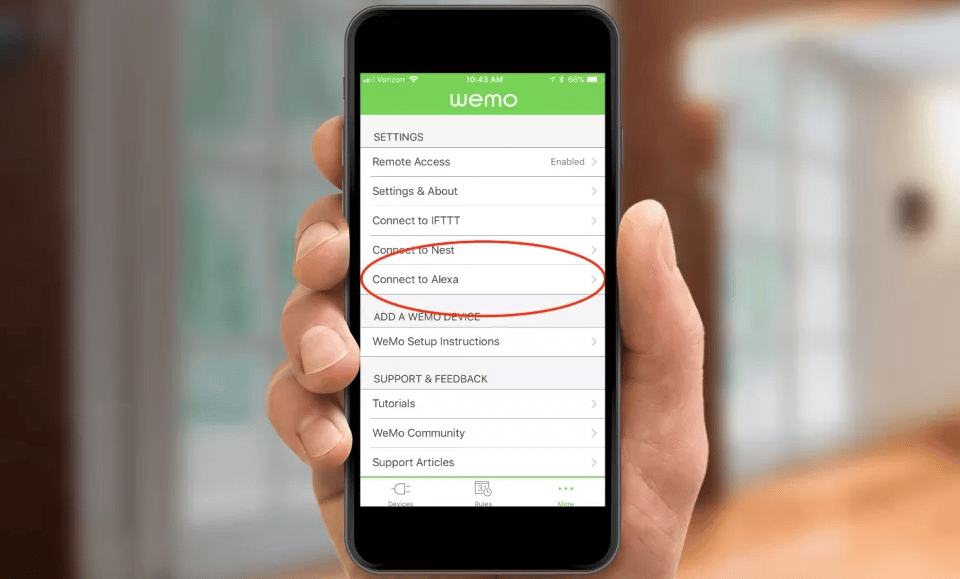 4. Click on the 'Open Alexa' button. This will either launch the Amazon Alexa app on your smartphone or redirect you to the app store if you don't have it.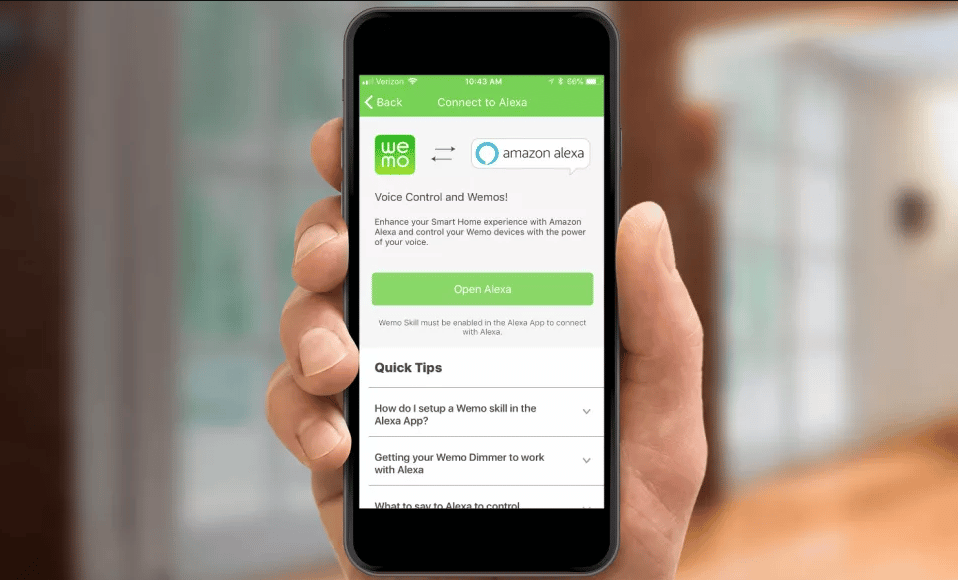 5. Next, enable 'Wemo Skill' in the Alexa app. You might need to search for the skill by clicking on 'Skills' in the left-side tab and enter 'Wemo' in the search tab.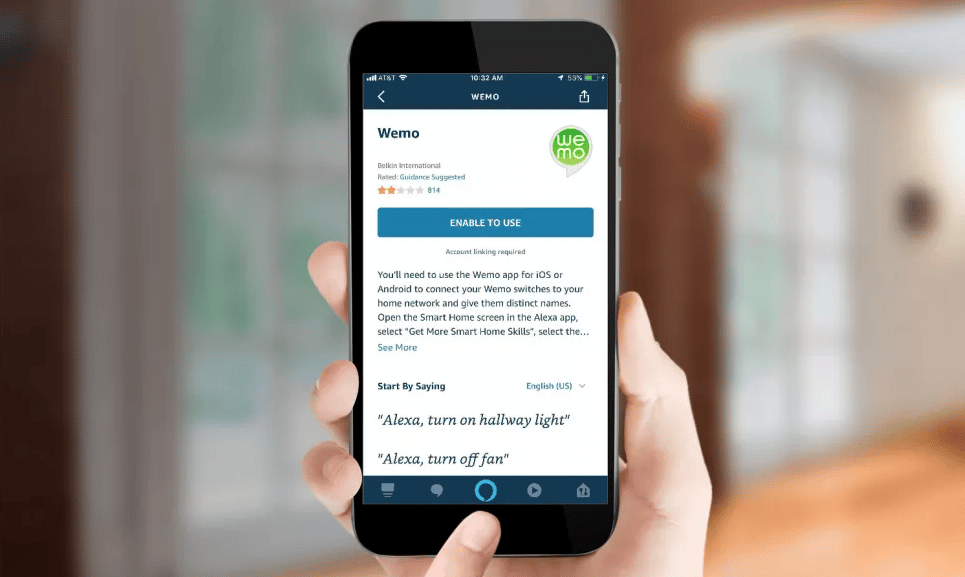 6. Confirm the connection by clicking on the 'Ready to Verify' button.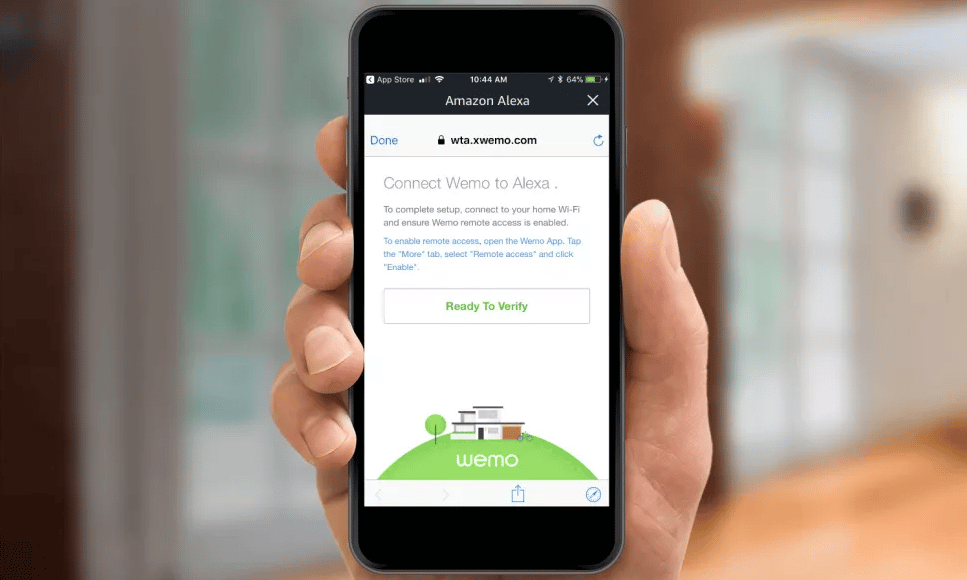 7. Next, switch your smart plug on and off; this helps Alexa identify your gadgets.
8. Confirm you've switched your smart plug on and off in the Alexa app.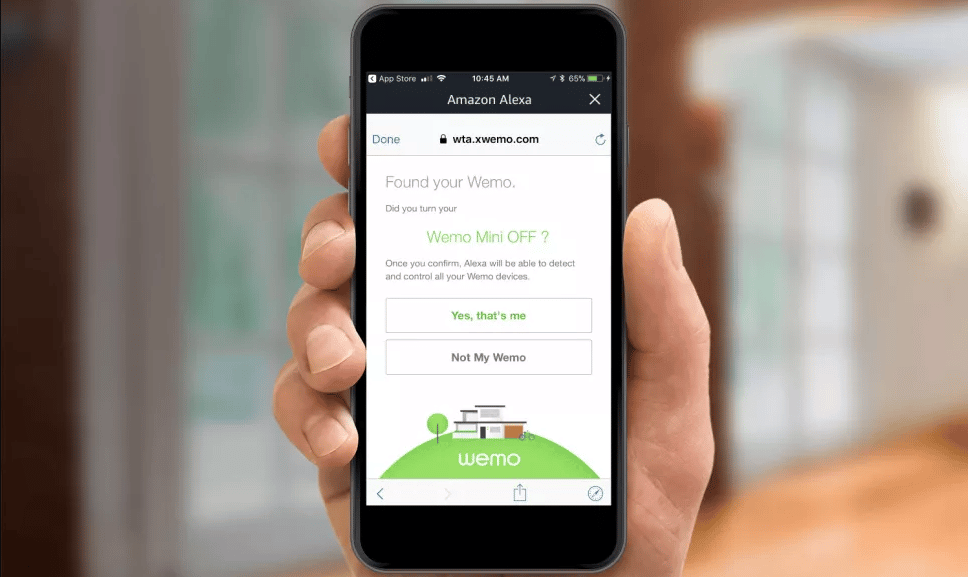 9. Alexa will automatically identify all smart gadgets connected to your Wi-Fi.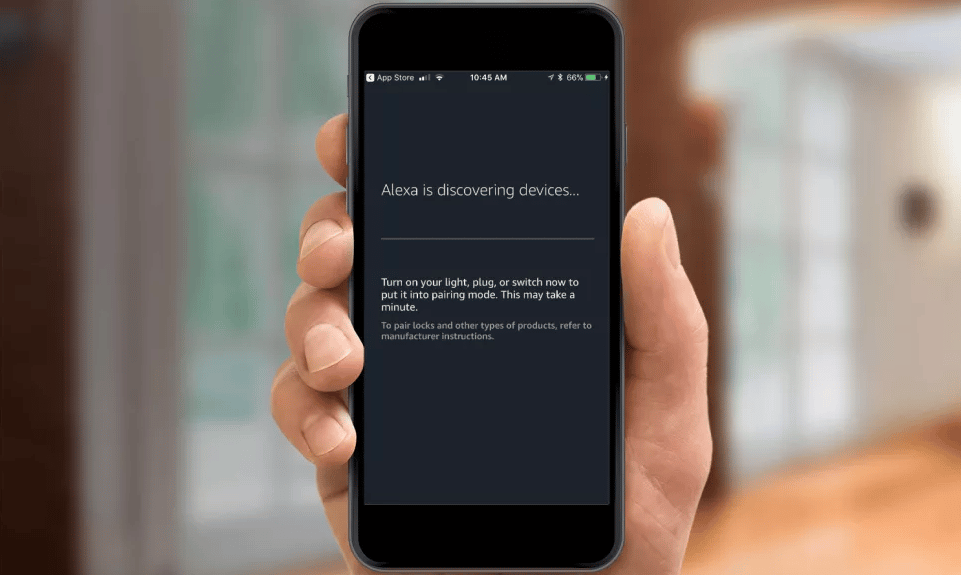 10. A list of smart home gadgets will show up; scroll down until you find your smart plug. If the list doesn't appear, click on 'Smart Home' in the left side menu within the Alexa app.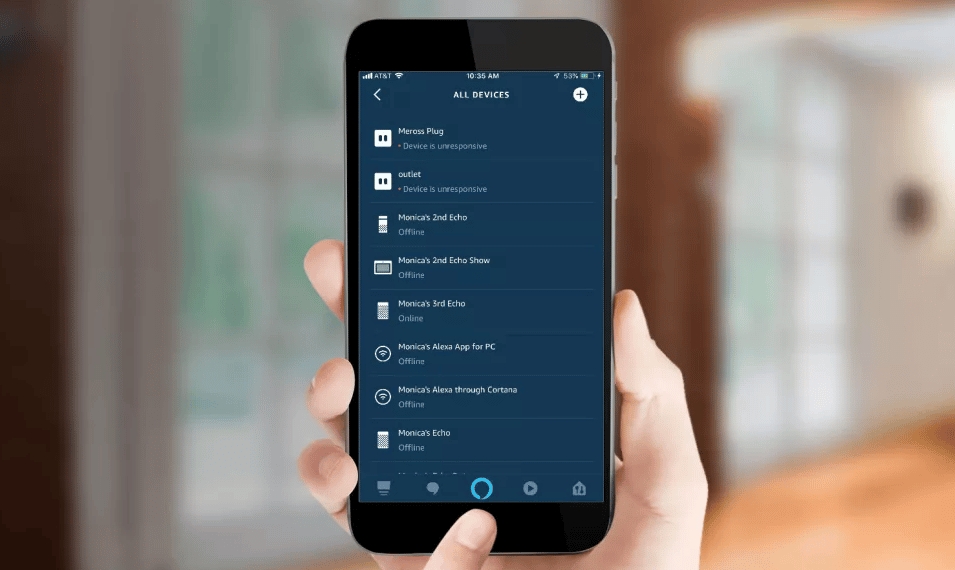 11. Finally, click on your plug to control it. Now you can either control the plug using the app or Alexa. For instance, with Alexa, you can say, "Alexa, turn on my Wemo Mini."
Wemo Smart Plug Setup Connection Problems
Wemo Smart Plug is Undetectable
Ensure that your Wemo smart plug isn't flashing orange. If this happens, try to restart the app or disconnect the plug from power and connect it again.
Your smart plug will attempt to reconnect to your Wi-Fi network automatically.
Wemo Smart Plug Can't Connect to Wi-Fi.
If your Wemo smart plug can't connect to your home Wi-Fi during setup, ensure that you have entered the correct Wi-Fi credentials.
Also, ensure that your smart plug is connected to the 2.4 GHz network instead of the 5 GHz one.
If you had set up your Wemo smart plug correctly, try to disconnect and connect the plug to power again.
The plug will attempt to reconnect to your Wi-Fi network; if the light indicator doesn't change, check that your Wi-Fi is active or reset your Wemo smart plug.
Final Thought
To sum it all up, once you've set up the Wemo Smart Plug, you'll be able to interact with it normally, that is, switching it on and off using the Wemo companion app.
However, sometimes the plug can drop signals, so you might need to turn it on and off.
How to Connect Smart Switch to Wifi
How to Connect Smart Plug to Alexa