How to Connect Smart Plug to Alexa – Overview
Setting up a smart plug with Alexa isn't a difficult thing to do. In fact, there is plenty of useful information accessible out there. However, due to the availability of a couple of smart plug brands, the connecting process varies from brand to brand.
Some smart plugs can connect to Alexa right away, and a couple of them need a few extra steps to finish. In this article, we will look at how to connect smart plugs such as the Gosund smart socket to Alexa using the App or ZigBee protocol.
Guidelines to Follow
Overall, you can connect smart plugs to Alexa using the Alexa application in two separate ways; using Guided Discovery or Smart Home Skills. Before jumping into the connection process, ensure you follow the steps listed below.
Check if your smart plug supports Alexa.
Perform the initial smart plug setup using the brand's dedicated app or website.
Ensure you connect your smart plug to a network connected to your Echo devices.
Connecting Smart Plug to Alexa via App
When you connect your plug to an Alexa device, you can ask Alexa to manage your non-smart devices. Follow the steps below to connect your smart plug with Alexa.
Connect your smart plug to a power outlet.
Next, download the smart plug's dedicated app. Most apps will ask you to set up an account with a username and passcode. (Note the password somewhere you will need it later). Find your smart plug in the app and follow the steps to set it up.
Next, push the physical button on your smart plug until the LED notification light starts flickering. Now the plug can be found by the companion application.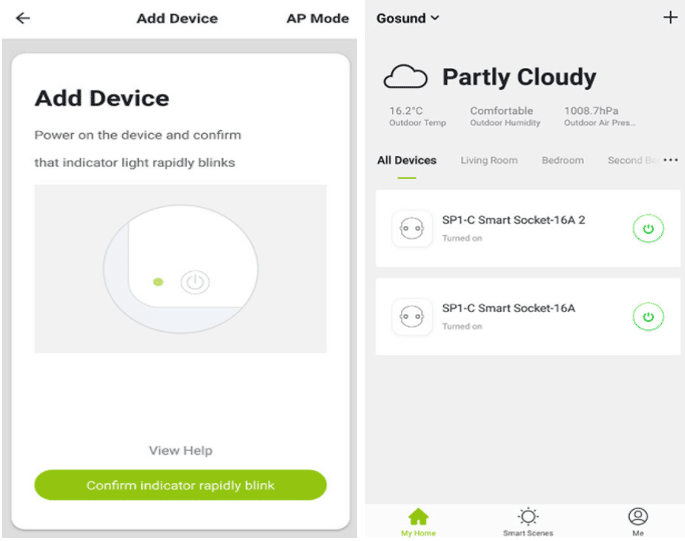 After setting up your plugin dedicated app, you still need to connect it to Alexa to create routines in the Alexa app or use verbal commands to control it.
Now Launch the Alexa application.
Click on the menu; this is the icon that has three horizontal lines in the top-left corner.
Next, click on 'Skills & Games.'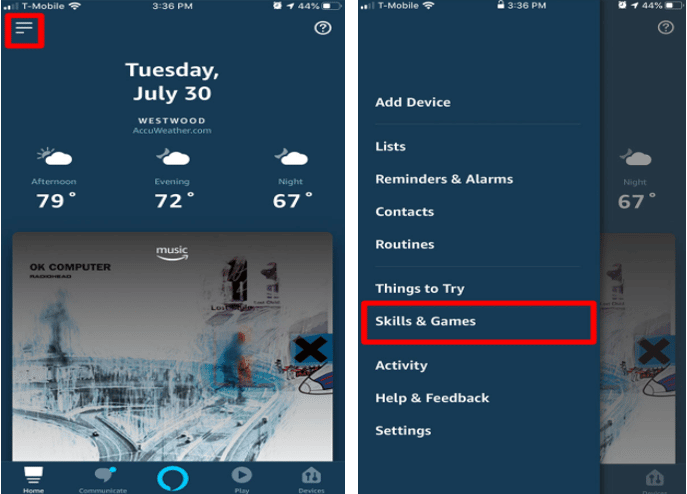 Click on the magnifying glass icon to look for your smart plug skill. You can search for the device name or the brand name.
Ensure you download the matching skill. Check how many downloads it has before choosing it. If it has many downloads, it might be the wrong app.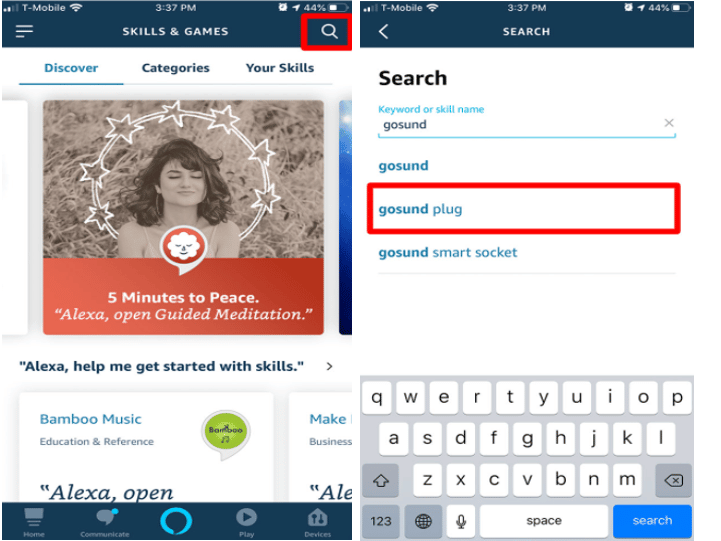 Once you've found the ideal skill, click on 'Enable to Use.'
Next, continue following the on-screen prompts to connect your smart plug to Alexa. Note that depending on your smart plug, some additional steps could be involved.
In most instances, you'll be asked to link the account you created to the Alexa skill (This is where the passcode from before comes in handy).
Then you will need to allow Alexa to discover the smart plug.
When you see the 'is set up and ready' text in the Alexa app, the setup is done.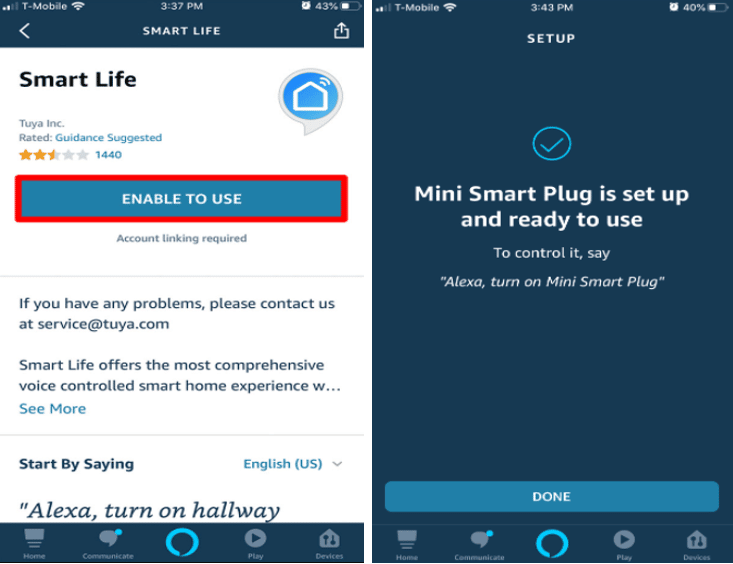 Once you have connected your smart plug to your Alexa device, you can easily go through the day and even manage non-smart home appliances. What's more, you can use parental controls to ensure your kids aren't using Alexa to switch your devices on or off.
Connecting Smart Plug to Alexa via ZigBee Protocol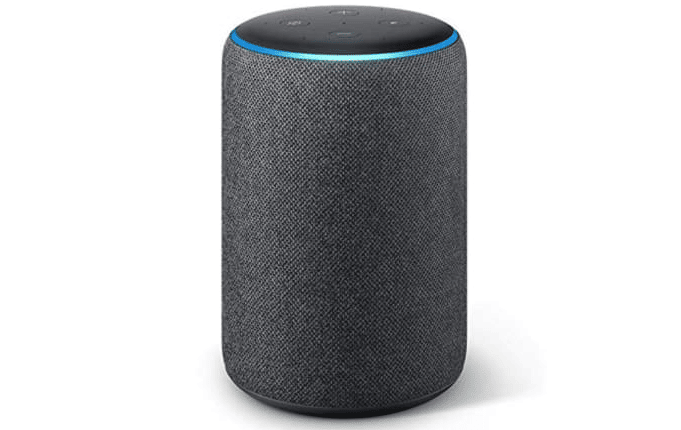 There is another way of connecting smart plugs to Alexa, and that's if you have an Alexa device with an in-built ZigBee protocol. This is one of the standards used to connect smart appliances.
It's the reason why devices such as Samsung SmartThings smart plugs need a smart bridge or hub to connect. The bridge or hub has all the required components inside. If you're unsure if your Alexa device has this function try asking it, "Alexa do you have a smart home hub?"
Start by connecting the plug you are pairing to a power outlet
Next, make sure it's on
Then say, "Alexa, discover my devices." Now the Alexa device will go to pairing mode.
Alexa will reply if the connection is successful.
Note: Ensure you download and install the correct companion app for your smart plug. If you're unsure of your smart plug's companion app, you can check the box or user's manual the plug came with. If you're unsuccessful, search for the app online.
Final Thought
To sum it all up, this review has looked at how to connect smart plugs to Alexa. Now you can manage your smart plug from the companion app on your smartphone or using verbal commands via your Alexa device. In addition, you can set up a routine on the smart plug's companion app, and it will manage paired devices as per your set routines.
See Also
How to Connect Alexa to Bluetooth
How to Connect Alexa to iPhone