3 of the Best Smart Dimmer
The changes in technology are constantly improving lives and daily activities. Smart homes and lighting systems are quickly rising in popularity.
The essence of smart lighting is the wider scope of functionality that it provides. Being able to change the light intensity to create ambiance is one of the benefits of a smart dimmer switch.
Smart dimmers and light systems generally provide ease and flexibility when it comes to lighting.
There are multiple smart dimmer switches available in the market. Deciding which one is the best will be determined by several factors. We take a look at some of the best smart dimmer switches available.
1. Philips Hue Smart Dimmer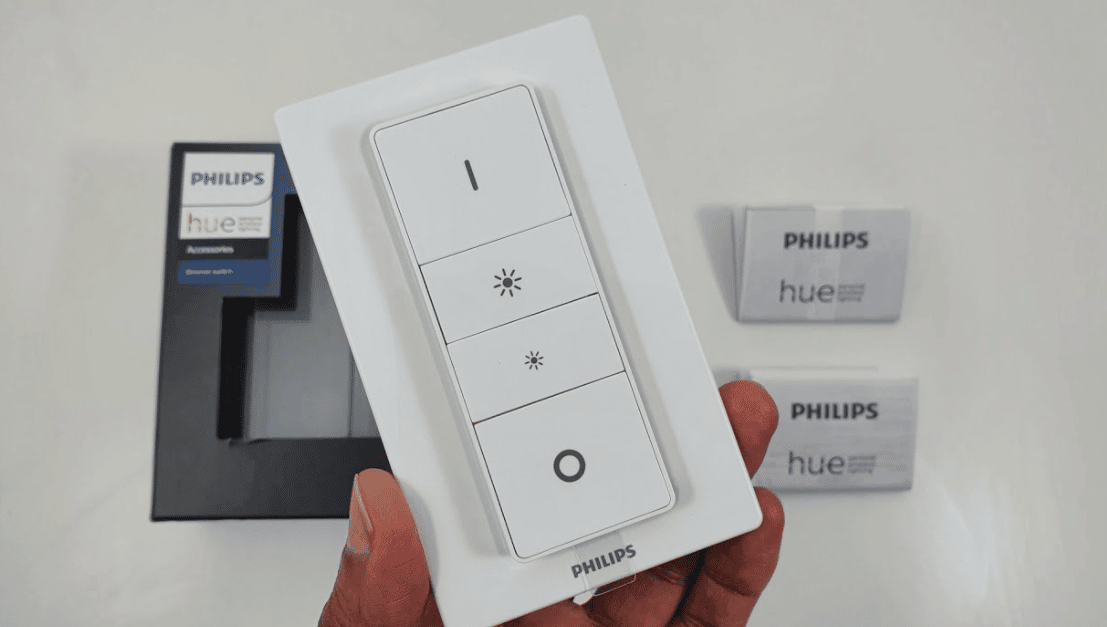 This smart dimmer is specific to Philips hue bulbs which makes it an essential tool for those who have already invested in Philips hue bulbs.
Philips hue dimmers will only work with a Philips hue bridge for internet connections. It, therefore, does not need to be attached to a home Wi-Fi system. The downside is that remote commands cannot be sent from outside the house.
They can receive commands through multiple voice assistants i.e. Amazon, Alexa, and Google Assistant.
A unique aspect of the Philips Hue dimmers is that they don't need any installation. As soon as you get them out of the box they are good to go.
They have a wide scope of functionality. The dimmers can be scheduled to go on or off at specific times. They can also be set to automatically change light intensity based on activity.
Advantages
They don't require any electrical installation
They can receive voice commands through various voice assistants such as; Amazon, Alexa, and Google Assistant
They have a wide scope of creative and colorful themes
Disadvantages
They are specifically designed for Philips Hue lights
The dimmers only work with a Philips Hue Bridge
2. Leviton Decora Smart Wi-Fi Dimmer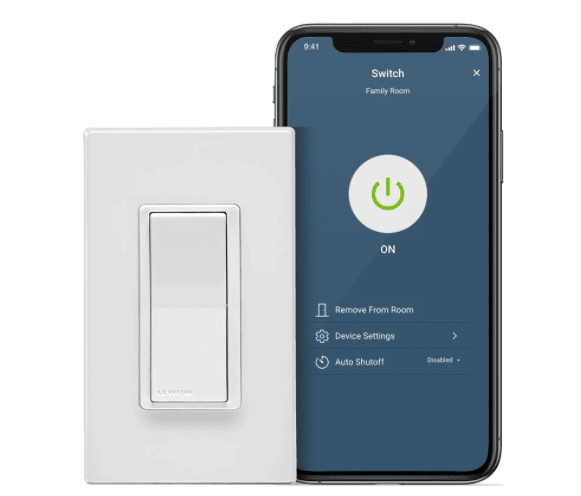 They work with home Wi-Fi networks which enables more flexibility when it comes to remote control. Users can even issue commands when away from home.
The switch has dimming controls which makes it stand out from other switches.
Normally, they come with Alexa built-in, but they can also work with Amazon and Google Assistant.
Leviton dimmers support three-way switches which essentially increase their scope of functionality. They can connect with a wide number of smart bulbs.
They can be scheduled to dim, go off or increase intensity. This is a great way to create ambiance for the users. It enables automatic lighting systems which means users don't need to keep getting up to make the changes.
Advantages
They don't require bridges or hubs
They can be controlled remotely
They have dimmer switches.
They come with Alexa built-in.
Can be easily configured.
Disadvantages
Their prices are slightly higher than average.
They require a neutral wire for installation.
3. Wemo Dimmer Light Switch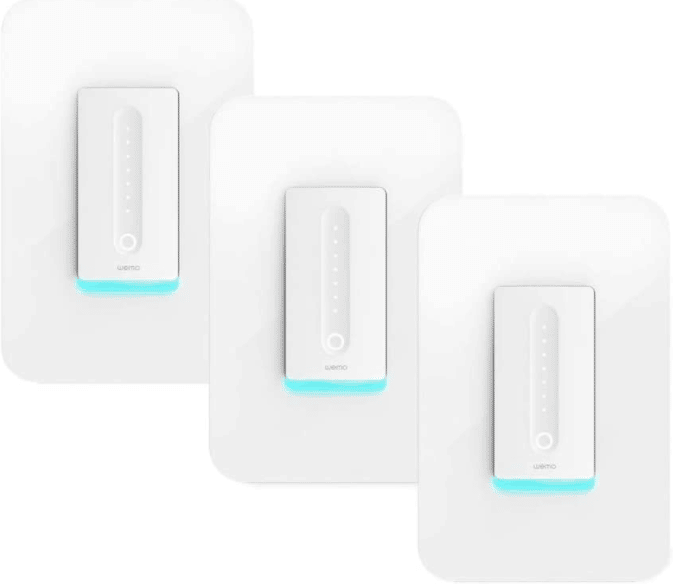 They can be connected to home Wi-Fi networks. They don't need hubs or bridges. This means that remote controls via the dedicated app are possible even when users are away from home.
Their installation isn't difficult unless your building doesn't have a neutral wire. However, this can be solved through an electrician
Wemo dimmers respond to voice commands and can work with the following voice assistants; Amazon, Alexa, and Google Assistant. Their ability to respond to a wide range of voice assistants makes them a convenient choice.
They also can receive commands from phones through dedicated apps. This is also how users can issue commands remotely or even when outside the house.
They can connect with many bulbs. Wemo dimmers can be scheduled to allow lights to be turned on or off at set times. Another interesting feature is that they allow for grouping lights which can be turned on or off simultaneously.
Advantages
They don't need a hub or bridge to operate.
They are relatively easy to install.
They can respond to a variety of voice assistants.
Disadvantages
They can be glitches when used on certain networks.
Requires a neutral wire
They do not support three-way switches.
Wrapping Up
Deciding which smart dimmer is an important choice. There are a lot of factors to consider. It is important to keep in mind that there are no perfect dimmers.
They all have their pros and cons. With that in mind, consider your needs and preferences while selecting a dimmer.
Rather than make a decision simply based on the cost, try making decisions based on which dimmers offer the most value.