How to Connect Alexa to WiFi Without App – Overview
After buying your new Alexa device, for instance, the Amazon Echo dot, you can't wait to pop the box open and begin using your device.
The Echo line of smart speakers are Alexa enabled, and they offer an infinite number of cutting-edge capabilities and features.
Alexa devices such as the Echo dot are not wireless devices, and as such, you first have to ensure they are properly connected to a wall outlet.
However, there isn't much you can do with an Alexa device if it's not connected to WiFi.
Why Does Alexa Need to Be Connected to The Internet?
Basically, because its functionality revolves around the internet. Alexa is a virtual assistant, and it needs WiFi to access your data and optimize your routines.
Alexa enables your smart speakers to play your favorite tracks and it also controls all other smart home appliances such as TVs, refrigerators, thermostats, doorbells, etc.
Alexa can even tell you a joke if you're bored. How amazing is that?
Each command you verbally give to Alexa is routed to the Amazon cloud for handling. Its then relayed back to your Alexa device with the suitable answer. This happens in a matter of seconds via a WiFi connection.
Therefore, connecting your Alexa device to WiFi through the Alexa App or even without the App is essential. So what's the process of connecting an Alexa device to WiFi without the App?
The Process of Connecting Alexa to WiFi Without the App Includes:
1. Start by opening your browser on a smartphone or PC and entering amazon.com. You can use different web browsers such as Safari, Google Chrome, Opera, and Mozilla Firefox.
2. Next, log in to your Amazon account by entering your user ID and passcode. If you don't have an account, you will see "Create New Amazon Account at the bottom of the tab."
3. Once you've registered, you can see a menu on the left side; click on "Settings." If you can't see this option, try zooming out or expanding your browser tab.
4. After pressing the settings button, you will see the "Set Up New Device" option.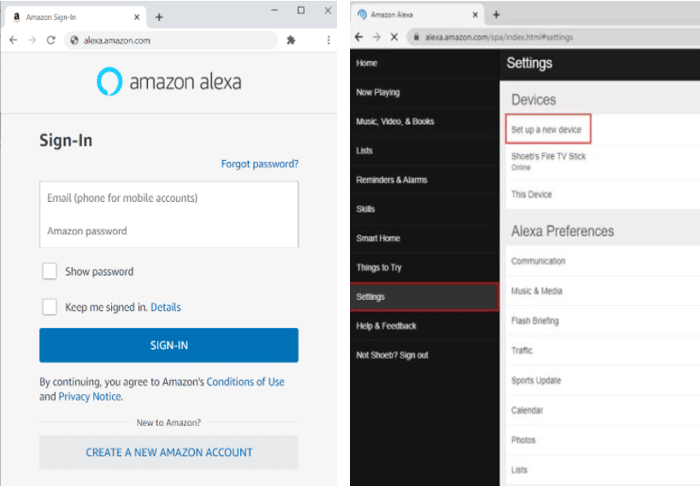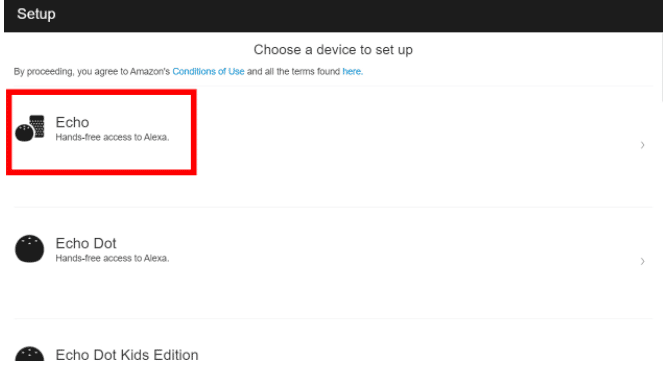 5. Next, choose the Alexa device you want to connect to WiFi. If you don't see your device try scrolling down to see more options. After finding your device, click "Continue."
6. Plug your Alexa device into a powered wall outlet.
7. Wait for some minutes for the light on your device to turn orange. Note: if your device's light doesn't turn orange, then select "Don't see the orange light." You will be directed to the button to press on your device.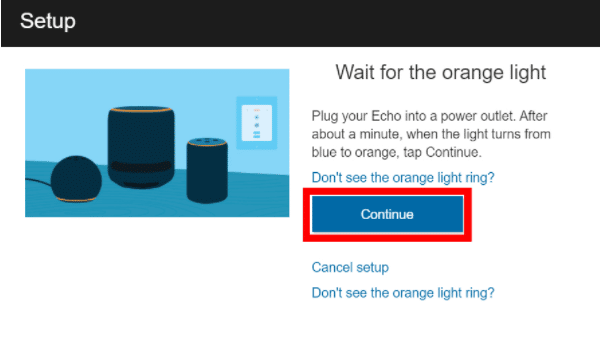 8. Next, connect to the WiFi with the format Amazon-XXX on your smartphone or PC without shutting down your browser. For PCs, the WiFi button is in the bottom right corner and on your smartphone just go to settings then WiFi.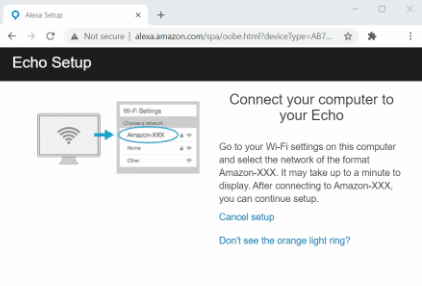 9. Once you have joined the Amazon WiFi network, go back to the browser and press "Continue." You will see a window indicating "Your phone is connected" to Alexa.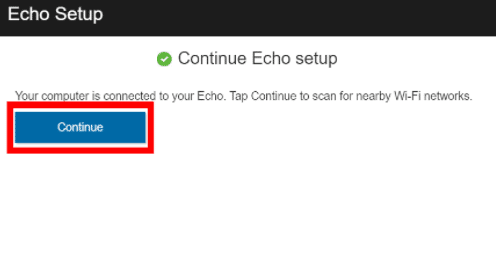 10. Then on the browser, choose the WiFi network you want to link Alexa to. If you have already saved the network, you can skip this step.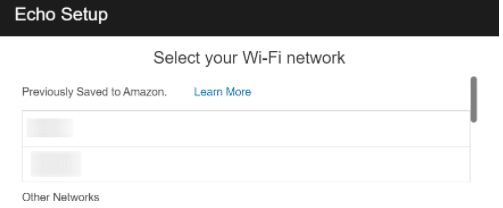 11. Next, enter the WiFi passcode and click on "Connect."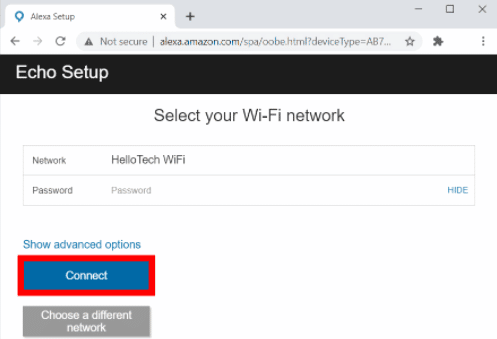 12. Lastly, wait for a couple of minutes for your Alexa device to process and connect to your WiFi. Once it's done connecting, you can test the device with a question. For instance, you can say, "Alexa, who is the richest man in the world?"
Troubleshooting A WiFi Connection Problem
Sometimes you could be unfortunate and have trouble connecting your Alexa device to WiFi. For starters, try rebooting your router. The router may have an issue establishing a link with your device, and restarting it might work.
You can also try restarting your Amazon Alexa. To restart the device, simply unplug it from the wall outlet and, after some minutes, plug it back in and wait for the Alexa device to establish a connection to your WiFi.
You can also try updating your Alexa device if you have not done this for a while. Even if the device is new, it might still have some recent firmware updates that need to be installed.
If all else fails, then factory resetting your Amazon Alexa is your last option. Factory resetting means formatting all customizations you've made to your device, such as adding your name. After formatting, you will need to configure your device like it's new.
Final Thought
If you don't have the Alexa App installed on your smartphone, there is no need to panic. The steps illustrated above will help you connect your Alexa device to WiFi without the App. It's an easy process because you just follow the steps as you see them on your screen.
How to connect Spotify to Alexa