How to Connect Alexa to The Internet?
You can shout at your Amazon Alexa device all you want, but if it's not connected to a stable Wi-Fi, it won't respond to any of your commands. Unfortunately, most Amazon Alexa devices don't have an Ethernet port, so the best way to connect to the internet is using Wi-Fi.
Alexa devices can notify you when they aren't connected to the internet. For instance, the Amazon Echo speaker lineup has a light ring that will turn red if you give voice commands and the speaker isn't connected to the internet.
You can connect Alexa devices to the internet using the Alexa app, which is available for iPhones on Apple App Store and Android devices on Google Play Store. You can also connect Alexa device to the internet without the app via Amazon's web portal.
The Alexa app streamlines the process of connecting your Alexa device to Wi-Fi, and although the process is quite easy, it comprises a couple of steps. So keep reading, and you will get to see the step-by-step process of connecting Alexa to the internet.
Connecting an Existing Alexa Device to New Wi-Fi
Start by launching the Amazon Alexa App on your device. You can get it on the Apple App Store for iPhone users and Google Play for Android users if you don't have the app.
Next, click on "Devices." You will see this option at the bottom-right end of your screen.
Then, on the next screen, click on "Echo & Alexa."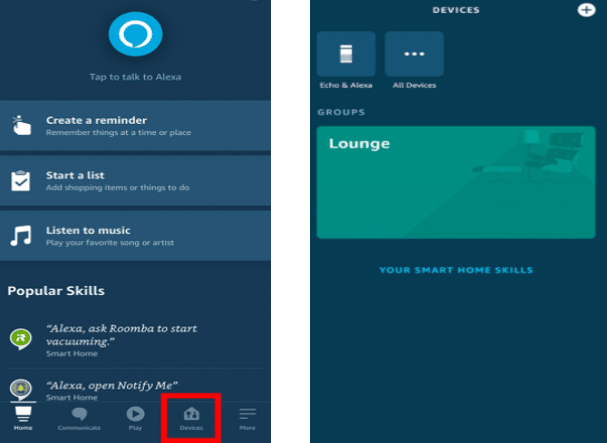 Next, select the Alexa device you'd like to connect to a new Wi-Fi connection. If you can't see your device, go back to the "Devices" tab and click on "All Devices."
Then click on "Change." This text is in a small font on the right next to the Wi-Fi name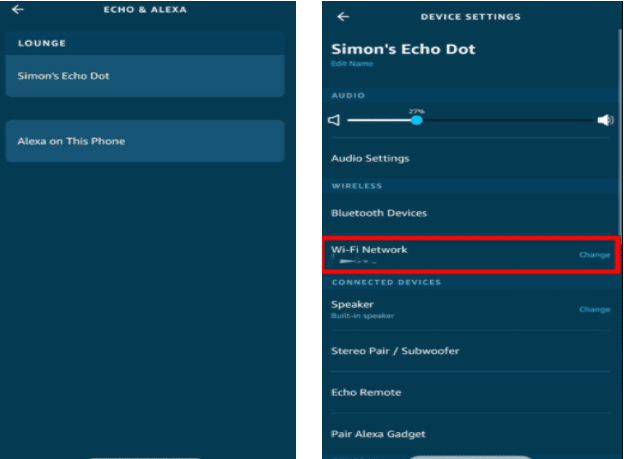 Next, click "No." Note that if your device is in setup mode, you will be forced to hold and press the action button on your Alexa device.
Then shift your Alexa device into setup mode and click "Continue." Alexa devices are different so refer to the app to see which button you should click. For instance, if you have the Amazon Echo or Echo dot speaker, the switch is at the top, and when you press it, the light ring will change to orange.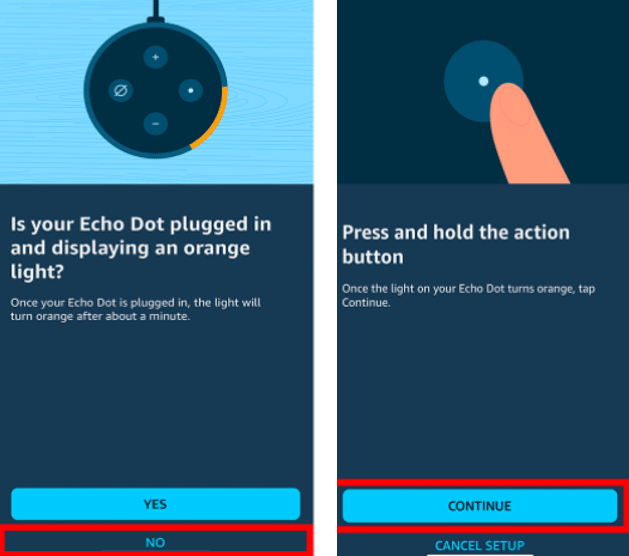 Next, choose your Alexa device. If you can't see your device in the rundown, click on "Device Not Listed" option at the end of your screen.
Then select your Wi-Fi network. If you pick a previously saved Wi-Fi from the list at the top of your screen, you can skip this step.
Next, enter your Wi-Fi passcode.
Lastly, give your Alexa device a couple of minutes to join the new Wi-Fi network.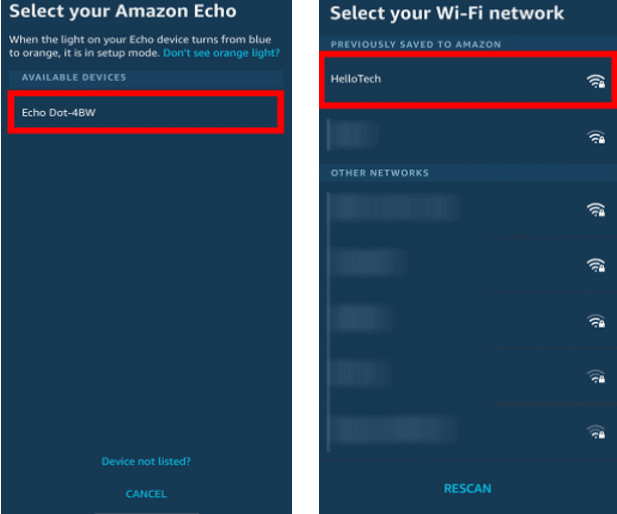 What Should You Do If Your Alexa Device Can't Connect to Wi-Fi
Check On Your Wi-Fi Connection
Check if your Wi-Fi connection is stable because your Alexa device won't work if the latency is low. Try connecting to the same network as your Alexa device using a smartphone or PC to see if the connection is active.
Move Your Alexa Device Closer to The Wi-Fi Router
There's an invisible line between your router and Alexa device through which information flows. If that line is obstructed by something as massive as a wall or cabinet, the connection between your router and Alexa device will be severed.
Shifting your Alexa device closer to the router establishes a strong signal that surrounding objects can't break. Metal objects also interfere with Wi-Fi connection so ensure there aren't any close to your router or Alexa device.
Reboot Your Alexa Device, Router, and Modem
Start by unplugging your Alexa device from the power outlet and then plugging it back in. If Alexa still can't connect to Wi-Fi, turn off both your router and modem, and after some minutes, turn them on. Sometimes restarting your devices helps fix a Wi-Fi connection issue.
Factory Reset Your Alexa Device
A factory reset is meant to be a last resort. Factory resetting your Alexa device will format all your personal preferences from your device, meaning you will have to set it up all over again. But then again, it might be worth it if it solves your connection issues.
Final Thought
All in all, getting your Alexa device connected to Wi-Fi is a pretty straightforward process, as illustrated above. Whether you want to set up a new Alexa device or you want to link an existing Alexa device to a new Wi-Fi, it's relatively the same.