Can You Use AirPods with Android?
Yes, contrary to popular belief, AirPods don't comprise a unique technology that facilitates their wireless connectivity. Instead, they use the widely accessible Bluetooth technology. This means that you can pair them with any Bluetooth-ready Android device.
However, there is a catch. Although you can connect AirPods to Android devices, the features are limited. As a result, you won't enjoy some of the advanced AirPods features iOS and macOS users enjoy, such as battery life display.
However, if you're using AirPods with an Android device, you can download the 'Assistant Trigger' app to show the battery life on your Android phone. So if you're eager to understand how to use AirPods with an Android device, read on to find out more.
The Process of Connecting AirPods to an Android Phone Is as Follows
As illustrated above, pairing AirPods with an Android device comes with limited features. Unfortunately, one of those features is automatic pairing; as a result, you'll have to do the pairing manually.
Connecting AirPods to Android isn't much of a hassle; it's pretty easy. The step-by-step process of pairing is as follows:
Open the 'Settings' app on your Android Smartphone.
Next, click on 'Device Connectivity.'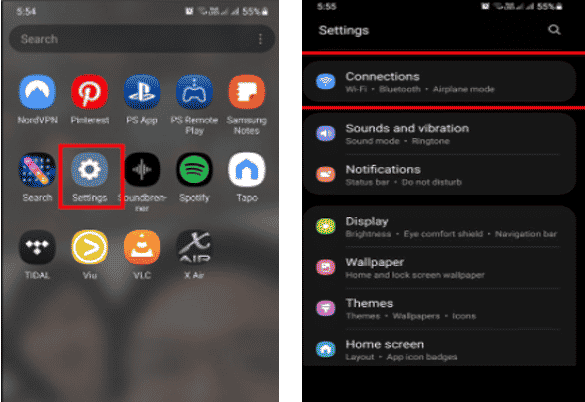 Then click on the toggle next to 'Bluetooth' to turn it on.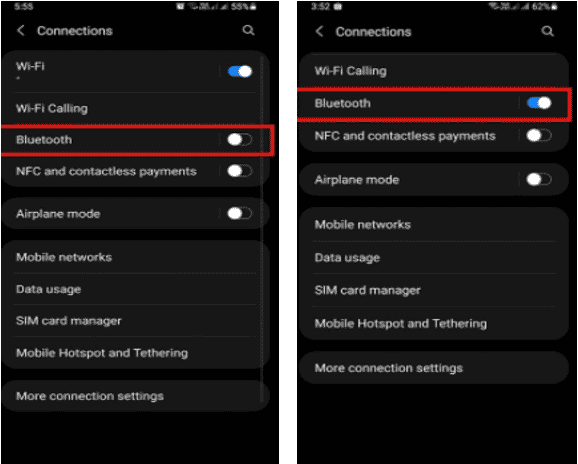 Open the lid on the AirPods charging case. Do note that the AirPods should be inside the case, and they should have adequate charge.
Next, click on the setup button on the back of the AirPods charging case. Once you tap the button, you'll see a white status light flashing.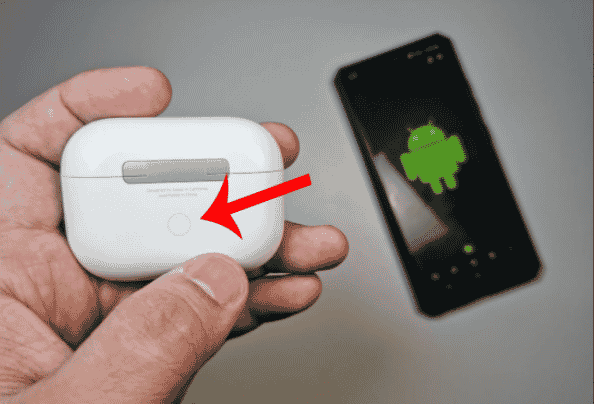 Now, the AirPods should appear on the list of Bluetooth devices on your phone.
To finish the pairing process, simply click on the AirPods' name.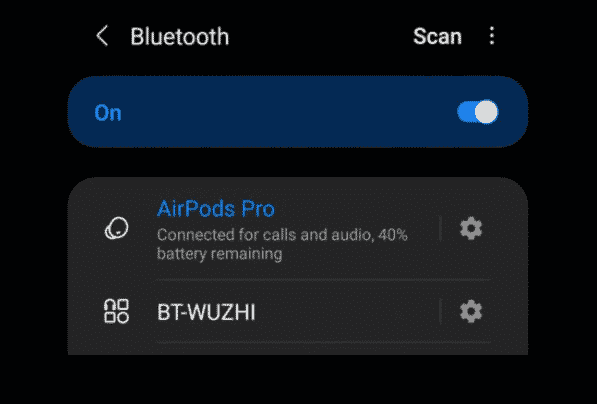 Now you have successfully paired AirPods to an Android device, and you can use them just as you would with any other Bluetooth-ready earbuds or headphones.
If your Android phone has reverse wireless charging, you can charge the AirPods charging case by placing it on the back of the phone. The AirPods charging case can also be charged using a lightning cable or a Qi-supported wireless charging pad.
Which AirPods Features Work on Android?
Double-Tap Feature
Out of the box, there are only a few Airpods features that work on Android devices. However, the double-tap feature works. So when you double-tap on one of the earbuds, the music will pause or play. If you've customized the AirPods using an iOS device such as an iPhone or iPad, the previous and next track gestures will also work.
Bluetooth Connectivity Distance
AirPods have a wider Bluetooth range compared to any other Bluetooth-ready earbuds or headphones. This applies to both Android and iOS devices.
Which Airpods Features Aren't Available On Android?
When paired with an iPad, iPhone, MacBook, or Mac PC, AirPods offer a wide variety of impressive features thanks to the W1 chip on the 1st Gen Airpods and the H1 chip in the 2nd Gen AirPods. However, you lose some features when you pair with an Android phone, such as:
Checking Battery Life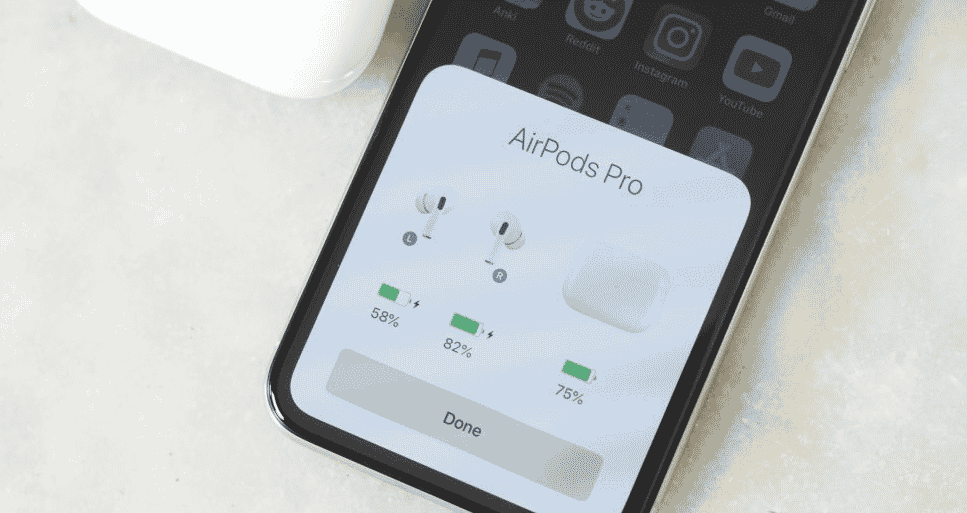 When AirPods are paired to an Apple Watch, iPad, or iPhone, you can ask Siri to tell you the remaining battery or check it manually in the 'Control Center' for Apple Watch and 'Today Center' for iPads and iPhones.
Simple Setup
When pairing AirPods with an iOS device, you only need to place the charging case near the device, and you will pair them using very few steps. Unfortunately, the same cannot be said when connecting them to an Android device; you need to take them out of the charging case.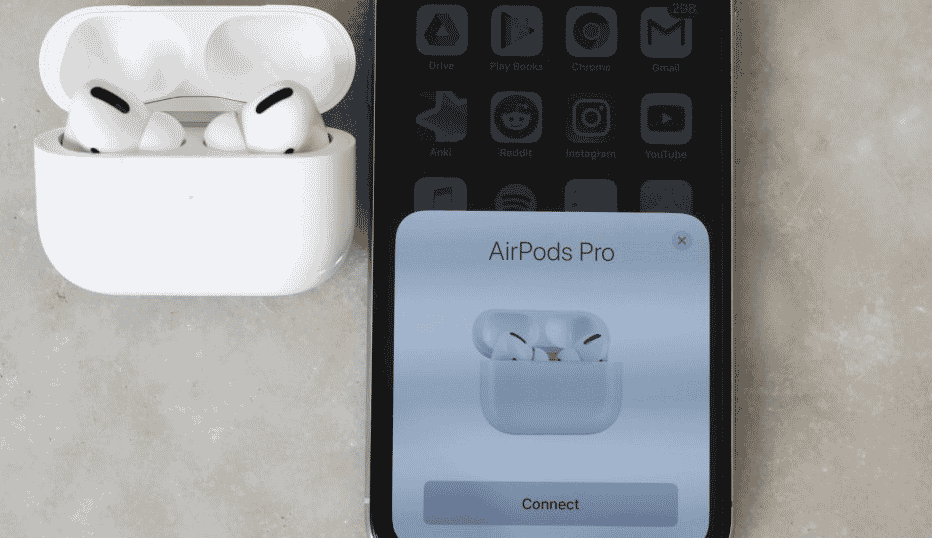 Single AirPod Use
Apple has limited listening to music with one AirPod to iOS devices because this feature relies on on-ear detection. For Android phones, both AirPods need to be outside the case to connect.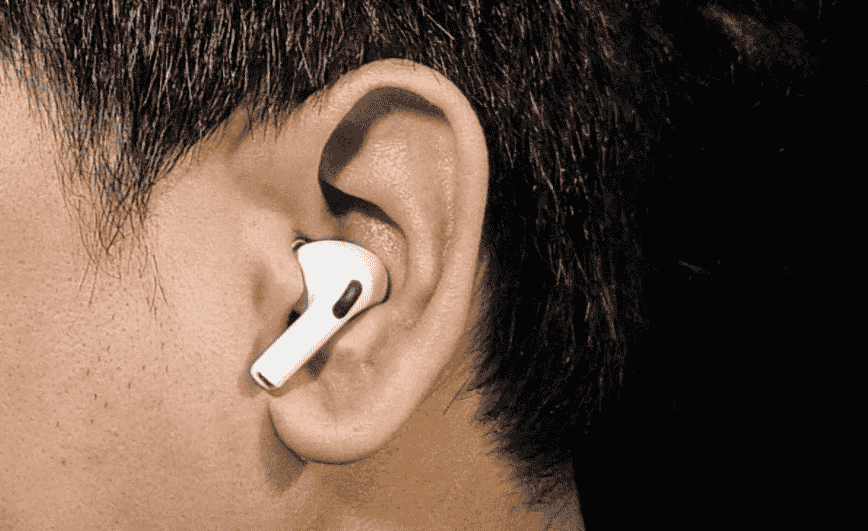 Automatic Ear Detection
When paired with iPhones, AirPods will pause whatever you're listening to when you remove them from your ears. Likewise, the music or podcast will continue playing only when you put the AirPods back in your ears.
Automatic Switching
AirPods are connected to an iCloud when paired with Apple devices allowing users to switch the AirPods between devices such as iPad, iPhone, MacBook, or Mac PC.
Siri
On iPad or iPhone, you can use verbal commands or press the home button to launch Siri for things like asking questions, adjusting the volume, or changing tracks.
As you can see, there are several AirPods features that don't work on Android. However, you can expect the following features to work on your Android device: active noise cancelling, command gestures and single AirPod streaming.
Final Thought
All in all, even if you use an Android device exclusively, Airpods is a superb wireless earbud alternative, and they will outperform most Bluetooth earbuds available for Android phones. In addition, it will even be better if you have Apple and Android devices because you can connect your AirPods to both and take calls or listen to music seamlessly.
See Also
How to Connect AirPods to Windows 10
How to Connect AirPods to MacBook
How to Connect AirPods to Chromebook
How to Check Wifi Router History on Android