How to Turn Off Wi-Fi on Optimum Router – Overview
Wireless internet connectivity at home has made it possible for people to work remotely, stream and surf the internet from any part of the house. A wireless network works by transmitting waves.
Wifi routers are strong sources of EMF radiation. Since most people leave their routers on 24/7, they create an environment of continuous exposure.
This is why most people turn off their Wi-Fi when not in use or when sleeping.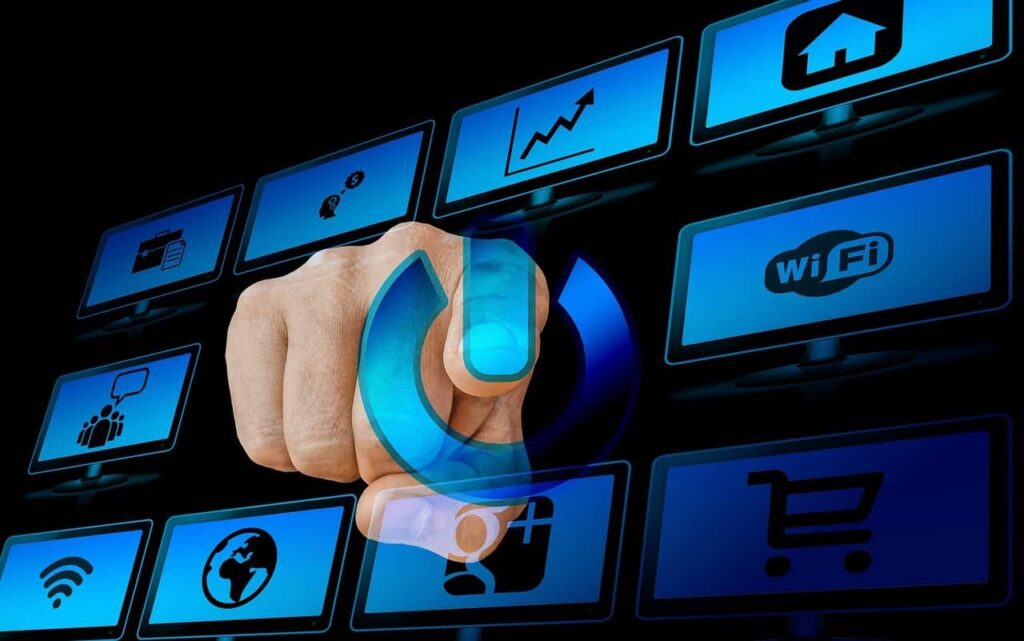 Cutting EMF exposure
Wifi is far more convenient than Ethernet, and this is why it is the most considered option for connecting to the internet.
Most modern devices these days do not even come with Ethernet cables, showing how much technology has adapted to Wi-Fi use.
EMF is a type of microwave radiation similar to what is emitted by cell phones.
There are thousands of scientific studies linking modern-day diseases to exposure to this type of radiation, ranging from cancer to infertility.
Why should you turn off your Wi-Fi?
Every night, people sleep an average of six hours. This means that your Wi-Fi is on for at least 6 hours without being used.
Therefore, switching off your Wi-Fi at night is one of the best ways to reduce radiation.
Apart from health reasons, turning off your Wi-Fi when not in use is also ideal for security. Wifi networks can be hacked to gain access to your home's security system.
Turning off Wi-Fi when sleeping will also cut your electricity consumption.
According to statistics, the amount of power consumed by routers that are left on 24/7 is enough to power 1.2 million homes and accounts for $300 million annually.
An unreliable connection is also a reason to turn off your Wi-Fi. If your optimum connection is unstable and unreliable, the best way to have it up and running again is by turning it off and reconfiguring your router.
For people who own an Optimum router, there have been reported issues with turning off Wi-Fi on this device. Is it possible to turn off Wi-Fi on the optimum router? The answer is yes.
Contrary to popular opinion, users can turn off Wi-Fi on Optimum. However, you will be required to possess great IT skills to be able to complete the task.
How to turn off Wi-Fi on your Optimum
The easiest way to turn off Wi-Fi on your router is by disconnecting the Wi-Fi modem when not in use. You just have to create a habit of remembering to turn it off when going to bed.
You can also turn off Wi-Fi on the optimum router from the settings. To do so, go to advanced settings, then to the guest network.
Once you access the router settings, open a new tab and remove guest_network.html.
Navigate to router.optimum.net/ to load the old settings interface, where you will be able to rename your 5G network using a different name.
This will give you two networks to choose from whenever you want to connect to your home Wi-Fi.
The other option for turning off Wi-Fi on Optimum is to unplug your router and connect your computer directly to the internet through an Ethernet cable.
This way, you can turn off the Wi-Fi whenever you need to.
If you are not confident about your technical abilities when it comes to your optimum router, it is advisable to contact support for help. You will be required to give out some details for them to turn off your Wi-Fi.
How to reconfigure an optimum router
The first thing you have to do is use a browser to access your IP address. This will give you access to your router's backdoor settings.
Log in to the router by entering your username and password. This should be the same as the username and password for your Wi-Fi account.
If you have never changed the password, you can get the details behind your router. Once you are logged in, you can access the settings tab to reset the router.
To reset the router, you first need to change the password name and revert to factory settings under advanced settings by clicking on the 'need to reset your getaway?' option.
Reconfiguring your router might help to solve the internet issues you were having.
Remaining connected while Wi-Fi is turned off
When you turn off your Wi-Fi, it does not shut you out from accessing the internet. Turning off Wi-Fi is simply turning off wireless connectivity.
Therefore, it is possible to connect to the internet using Ethernet cables.
Even though turning off Wi-Fi on the optimum router can be a bit complicated, it can be done following the methods stated in this article.
Turning off Wi-Fi not only safeguards your health but also helps reset a faulty connection.
Best Modem Router Combo for Optimum
How to Delete History From Wifi Router