How to Save YouTube Videos to Camera Roll? – Overview
Because YouTube consumes so much data, it's a brilliant idea to save YouTube videos on your iPhone. However, watching YouTube offline is a bit tricky.
If you don't mind paying, YouTube Premium allows you to watch all kinds of videos without commercials and download them for offline viewing. However, you must still use the YouTube app to watch the videos.
What if you want to save YouTube clips and watch them later in your Android or iPhone camera roll? Well, it's possible, and in this review, we will show you how to do precisely that in easy steps that don't require you to jailbreak your phone or anything else shady.
Android
1. On your Android phone, launch the YouTube app.
2. Open a video URL that you want to save.
3. Select 'Copy URL' from the vertical ellipsis.
4. Now open Google Chrome or any other browser.
5. Enter savefrom.net in the search window and paste the video link you copied
6. The link will be turned into a downloadable file when you click the 'Download' button.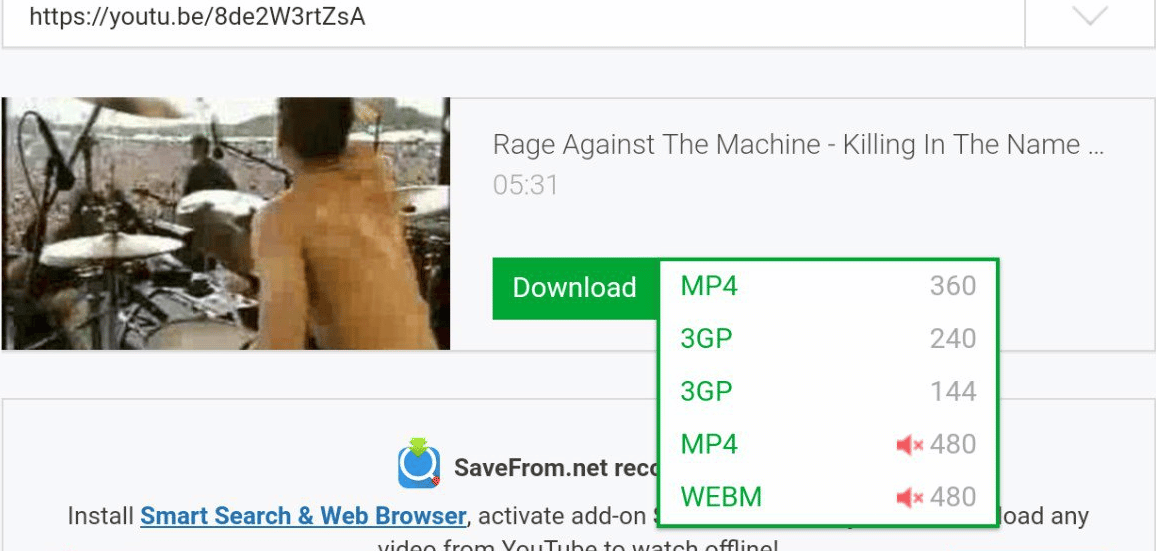 Note: Only click the green download button to save the video to the camera roll. Any other download button on your screen is likely a link to redirect you to another website. Some of the websites can be phishing sites so be careful.
iPhone
Unfortunately, any iPhone applications that allow you to download YouTube videos directly from the iOS App Store do not stay long. You should avoid utilizing any of them because Apple will likely delete them. Fortunately, downloading YouTube videos to your iPhone is still accessible. It just needs a little browser workaround.
1. To begin, download and install the 'Documents by Readdle' app. It's a file organizer with a built-in web browser, making it ideal for downloading YouTube videos and moving them to the Camera Roll folder.
2. Then, go to the YouTube video you wish to save. You can do this with the official YouTube app by opening the video, clicking on 'Share', and selecting 'Copy link.'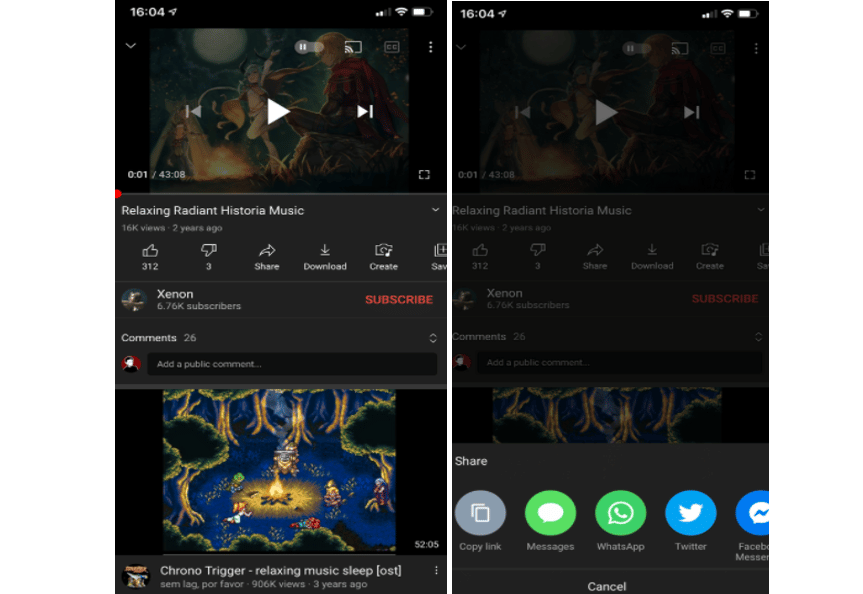 3. On the download site, click inside the 'Search or paste YouTube link here' section, then click on 'Paste' to enter the link to your YouTube video.
4. Next, press the 'Convert' button.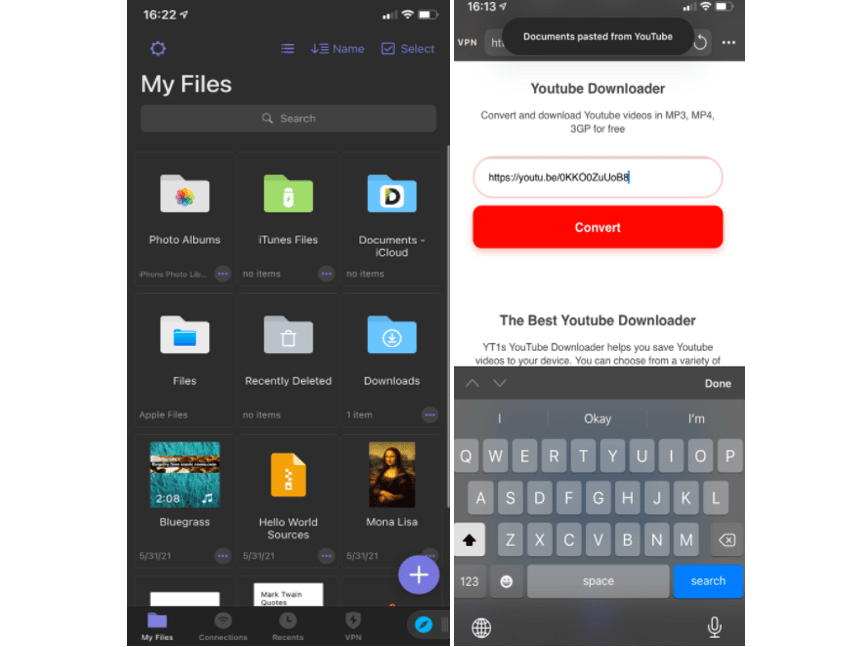 5. The site will generate download links for your clip shortly. To see the available options and their sizes, go to the Mp4 file dropdown menu.
6. Next, click on 'Get Link', and when it's complete, click on 'Download.' This will launch a 'Files' window with saving options.
7. You can change the 'File Name' to something more descriptive or shorter. The default save folder is 'My Files/Downloads', but you can change it if you want.
8. Click 'Done' to save the video on your iPhone. Head to the bottom toolbar inside the app and click on the 'Downloads' button to see its progress.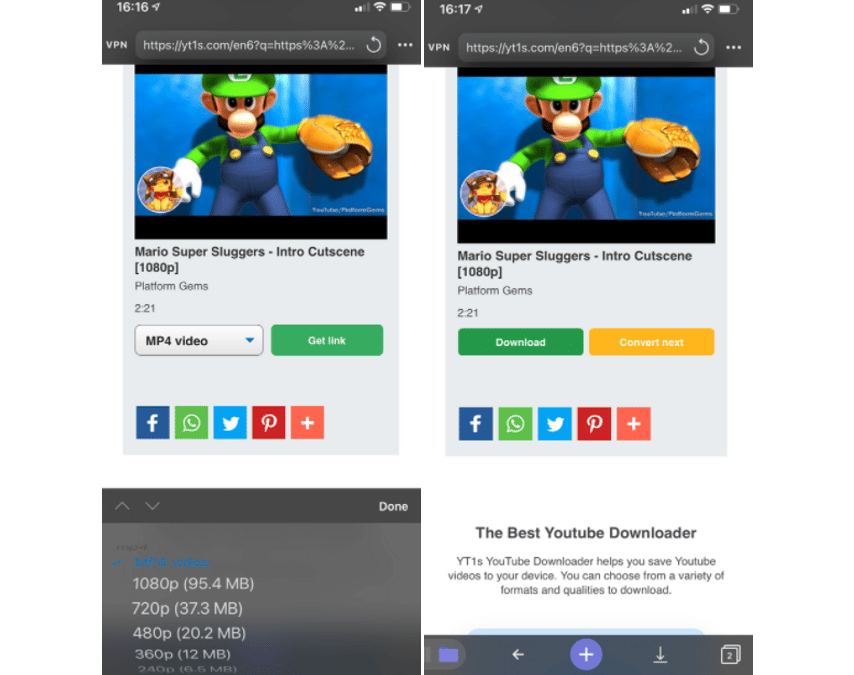 9. You must drag and drop the downloaded video into the 'Camera Roll' folder. This is also easy with the 'Documents' app.
10. To exit the browser and return to the file manager, click on the 'Folder' icon in the bottom-left corner of the app.
11. Next, head to the 'Downloads' folder under the My Files' heading.
12. Click on the Ellipsis sign under the file you just saved, then click on 'Move.'
13. Now you should see a 'Photos' folder on the 'Move to' page. Click on 'Photos' to see it.
14. Because of the privacy safeguards in recent iOS versions, you'll be requested to give the 'Documents' app access to your photos.
15. To make it work, click on 'Allow Access to All Photos.'
16. Click the 'Move' button in the upper-right corner to finish the process.
17. You've just finished saving a YouTube clip to your 'Camera Roll'. To see it open the 'Photos' app on your phone and head to the 'Recents' folder on the Albums tab.
Benefits of Saving YouTube Videos to Camera Roll
When watching the clip, you won't see any ads.
You can send the video to others via an app or email.
You can edit the clip to create shorter clips or specific scenes.
Drawbacks of Saving YouTube Videos to Camera Roll
Many YouTube videos are copyrighted and therefore illegal to download. The copyright status may be seen in the video's description on YouTube.
You won't see any ads when you download a video, meaning that none of your views will financially help the video's creator.
If you plan to post a downloaded YouTube clip on another website, remember that this is highly discouraged and may result in your account being canceled on that site.
Final Thought
As you can see, it's relatively easy to download YouTube videos on your Android or iPhone camera roll. With these methods, you can download YouTube videos on your smartphone so that you don't depend on the YouTube app or service to watch them.
See Also
How to Record a Phone Call on Android
How to Connect Apple Watch to iPhone
Screen Mirroring iPhone to Projector
How to Set Timer on iPhone Camera