How to Install a Sensi Thermostat – Overview
Sensi's award-winning smart thermostat makes it simple to regulate the temperature of your residence from your mobile phone.
The Sensi smartphone app enables homeowners to control configurable attributes and view their smart thermostat from just about anywhere.
Sensi is simple to install and integrates with a range of popular innovative home portals.
The Sensi thermostat is one of a wide array of smart thermostat alternatives available today.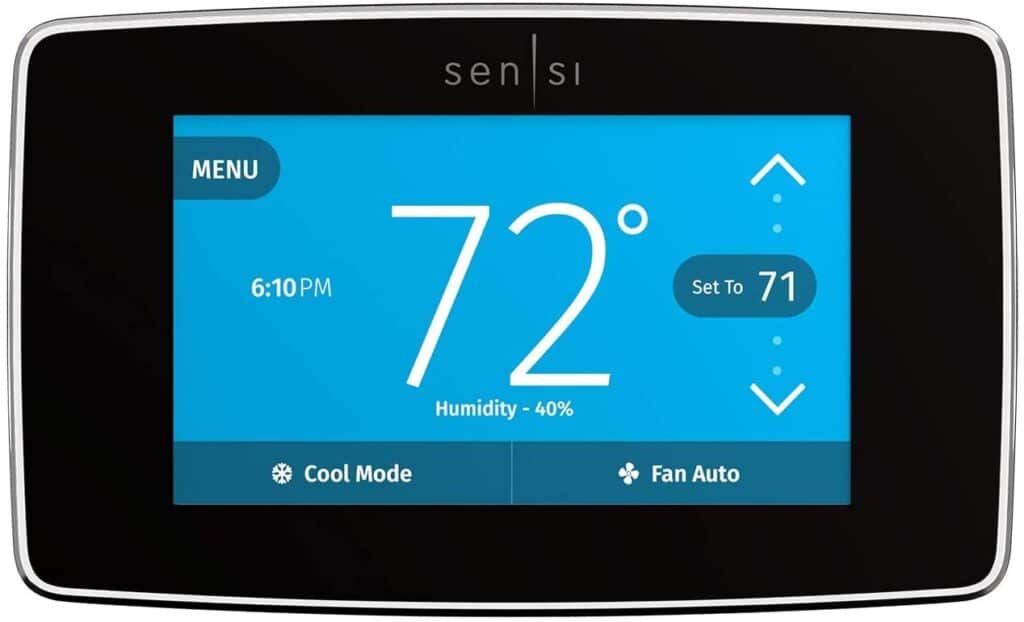 Step-By-Step Guidelines on How to Install a Sensi Thermostat
Sensi thermostat installation takes only a few minutes and requires simple tools. Before you begin the installation process, check to see that you have the tools you need.
Assemble Your Tools
Besides the box contents you should also have the following things ready
Sensi thermostat password, which you will find in the guide
Mobile phone or tablet device
Email address and password
Screwdriver
Wi-Fi network name and password- Ascertain that your network operates at 2.4 GHz
Download the Sensi App
The app is entirely free to use and acts as a mobile connection to your home thermostat, allowing you to control it from anywhere in the world. Download the app from Google Play or App Store.
Create an account with an email address you can easily access to link you to your Sensi account information.
Click + To Add Your Thermostat.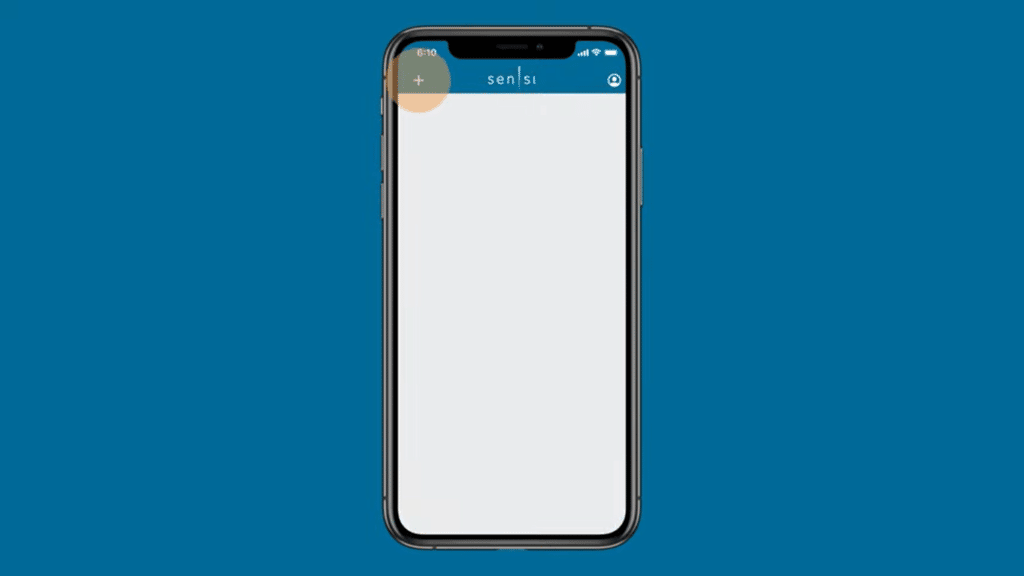 Select the thermostat you are installing (the model number of the thermostat is on the faceplate back)
Choose the Install Path
Upon logging into your account for the first time and selecting your thermostat model, the app will inquire over if the thermostat is already on the wall. You will either select "No, it needs to be installed" or "Yes, it is on the wall".
If you did not have a professional install your thermostat, you should select this first option, which will take you through the complete installation procedure systematically.
Turn Off the Power
Before working with your thermostat wires, make sure HVAC is off.
Remove Any Existing Thermostat Covers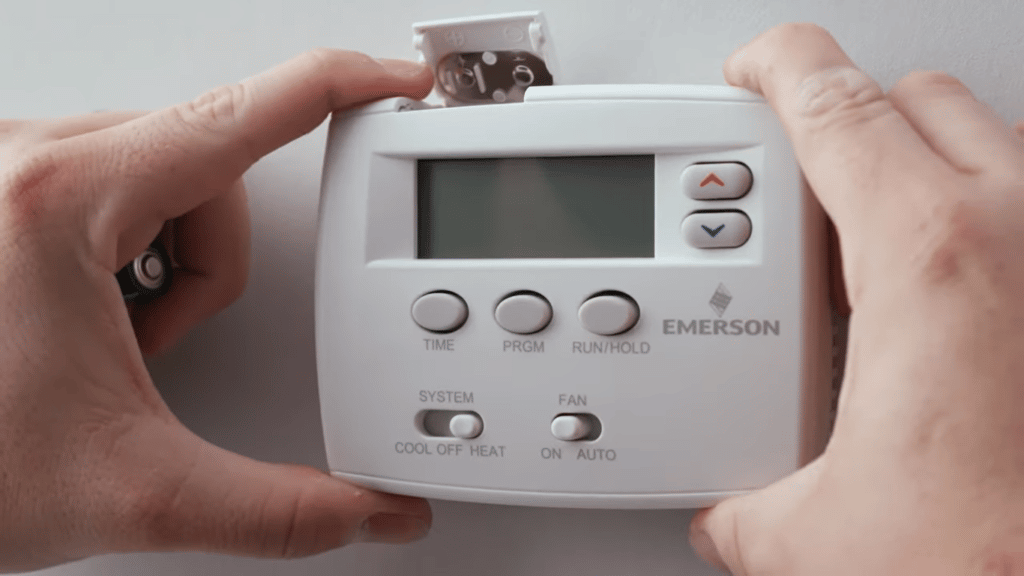 It is necessary to remove any existing thermostat covers before installing your new Sensi thermostat.
Take a Photo of Your Wiring
Sensi will ask you to snap a photograph of your current thermostat and original electrical connections in case you need to use the information for troubleshooting in the future.
Remove any wiring from your old device since Sensi has a built-in jumper wire.
Tag Your Wires with the Provided Wire Labels
Remove the original thermostat base from the wall after labeling all the wires and secure The Sensi base to the wall using the provided mounting screws.
Wiring
After mounting your thermostat, place the wires into their appropriate Sensi base terminal slots using your fingers. Use a screwdriver to guarantee each wire is in its location.
Put the Cover in Its Place
Push the front display onto the thermostat base until it snaps into place.
Switch the Power back on
Restore power to the system by turning the power switch back on.
Connect to Wi-Fi
Follow the Sensi app's process to connect your thermostat to Wi-Fi. The process will vary slightly depending on the operating system of your device, Sensi app, and Sensi thermostat version.
Input the Sensi password to connect to the Wi-Fi network. Give your thermostat a name and proceed to "Next."
After successfully connecting your Sensi thermostat, the app will ask you to register the device. Select "Locate Me" or manually enter your address and proceed to "Next."
Contractor Details- if a professional contractor installed your thermostat, enter their contact details. If there is no registered number, click "Next" to proceed.
Begin Using Sensi
Press "Start Using Sensi "and you are good to go.
Using Other Devices to Access Your Sensi Thermostat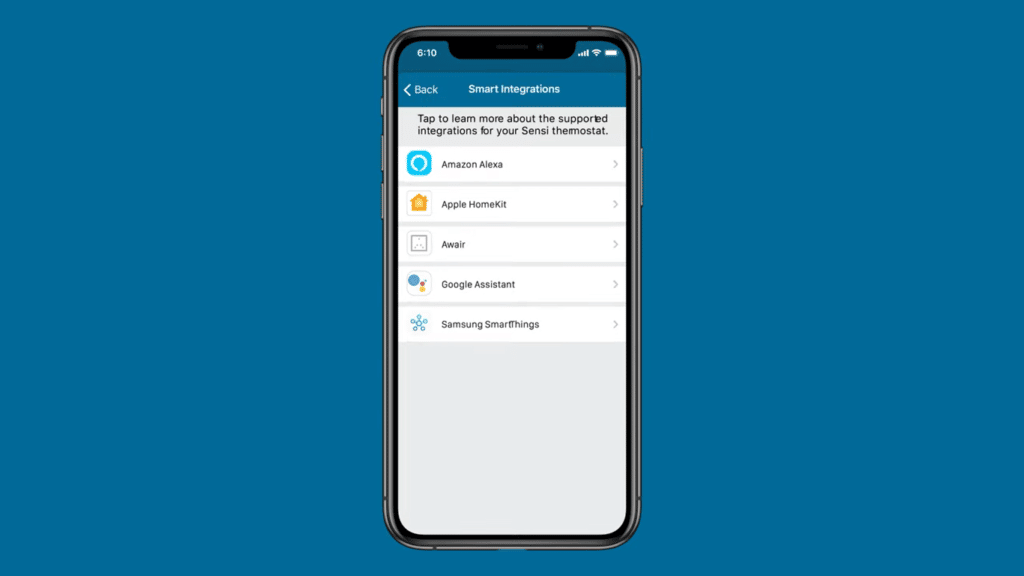 Once you sign in, the app will manage thermostats under your Sensi account. The number of devices you can use to access your Sensi thermostat does not have a limit.
When you provide another person with your Sensi account's email address and password, they can access your registered thermostats. The app also allows you to update or change your email password.
Multiple Thermostat Installation
You can install multiple thermostats simultaneously using the Sensi app by following the same steps as described above.
Install one thermostat at a time and then launch the Sensi app on your smartphone.
Introduce a further thermostat to your Sensi account by clicking on the plus sign in the top right corner of the main screen.
Final words
The Sensi thermostat installation looks like a long process, but it is simple, easy to do and a short procedure.
After following all the steps, you can control your thermostat from your phone from anywhere by utilizing the Sensi app.
Check out our website often for more "HOW TO" guidelines.
See Also
Best Smart Thermostat for Alexa
How to Use Nest Thermostat Without Wifi