How to Connect Webcam to LG Smart TV? – Overview
People across the world are now working from home most of the time. As a result, there has been an increased demand for ways to keep in touch with colleagues and friends via online video conferencing apps, and TVs are one option.
Most modern TVs are smart, and as a result, they are better equipped and have more functions than previous models. The possibilities are endless, from surfing the web, and watching your favorite movies and TV shows to video chats with family and friends.
You might be struggling to understand how to hook up a webcam to your laptop, or maybe you fancy a change of scenery to differentiate when you use a webcam for business and personal reasons such as chatting with family and friends.
When you buy through links on technowifi.com, we may earn a commission at no cost to you. We evaluate products independently. Commissions do not affect our evaluations.
$99.99
$119.99
as of November 20, 2023 7:22 pm
By hooking up a webcam to your smart TV, you get the advantage of seeing your family and friends on a big screen and listening to them via stereo speakers. However, before you start enjoying video chats, you need to know how to hook up a webcam to a smart TV. Well, you are in luck; this article will look at how to link a webcam to an LG smart TV, some of the features you get from this connection, and how to troubleshoot connection problems.
How to Hook Up a Webcam to Your LG Smart TV Via USB
Most LG Smart TVs come with native USB ports, making it easy to connect a webcam to the TV. The steps of connecting a webcam to an LG Smart TV are as follows:
Connect the smaller end of the USB cable to your webcam and the other end to an unoccupied USB port in the back of your LG Smart TV.
Next, take your LG Smart TV remote or controller and press the 'Source' or 'Input' button. This will bring up a list of source options such as components, HDMI, and USB.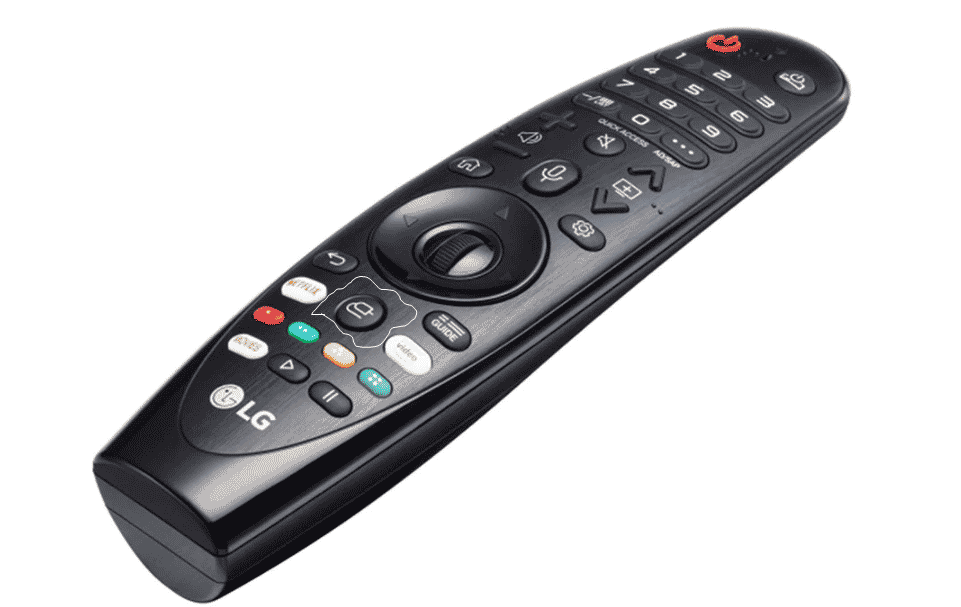 Use the remote to scroll through the input sources available until you see the webcam option. If you can't see the webcam, check that it's connected correctly at both ends.
Once you can see the webcam on your Smart TV screen, make sure you spend some time adjusting the camera angles so that the image isn't slanted.
Next, follow all the prompts that will appear on your screen
Now you're all set up, all that's left to do is make a call to anyone.
Depending on your TV model, it might come with a video conferencing app out of the box; otherwise, you'll need to download one from the Web OS store.
Now that you've downloaded the video chat app, you can use your Smart TV remote or external web device such as a smartphone to launch the app and log in.
Once you're logged in to the video chat app, click on the call option, and you can now start chatting with your family friends.
One thing you should note is that video chats need a stable internet connection, so if the connection is lagging over Wi-Fi, maybe switch to a wired connection.
When you connect a webcam to an LG smart TV whether you're at home or in a hotel room, no need to use your complicated PC setup for conference calls, you can use the TV. Remember the LG smart TV should be connected to an active WiFi network during this setup.
Troubleshooting Connection Problems
You might encounter some issues when connecting a webcam to your Smart TV. But first, did you ensure that you made the necessary connection to a webcam and the screen isn't sharing? Ensure you carefully follow all the steps illustrated above.
If the problem persists, press the 'Input' or 'Source' button on your remote control or TV to switch to the external media settings.
In some instances, pressing the input or source button repeatedly in order to scroll through the options might help. Then, continue pressing the button until screen-share starts.
On most LG Smart TVs, the settings are usually linked to apps rather than the input options. As a result, you need to find the screen-sharing app and activate the camera. If you're using apps such as Skype or Zoom, you have to grant them permission for the camera to function.
Overall the connection process is relatively easy, and the webcam connected via the USB port should function seamlessly with your LG Smart TV. Most of the time, you don't need to troubleshoot the link; a simple adjustment of your TV's basic settings will do the trick.
Final Thought
To sum it all up, connecting a webcam to an LG smart TV is relatively easy if you carefully follow all steps illustrated above. However, note that some video conferencing apps are not yet available on LG's Web OS, so you'll need to check what's available in the app store and use that.
How to Use Samsung Smart Switch?