How to Block YouTube On Chromebook – Overview
Regardless of which Chromebook your kids have, the website they will visit most of the time is YouTube. The site is excellent as a learning tool and an entertainment tool. However, there is some content that's not appropriate for your kids on YouTube.
All kinds of YouTube content will appear on the Chrome OS home screen, and if your kid is using your Chromebook a lot, you might be concerned about what they could be watching.
Don't worry; you can block YouTube on Chromebook. There are various ways to do this, but the aim is to keep kids safe from harmful content at the end of the day. Also, you could be blocking YouTube to ensure your kids aren't distracted by videos when they're studying.
In this article, we'll show you a couple of ways to block YouTube on your Chromebook. Also, we'll discuss other helpful details to ensure that the measures you take work across the board. So stick around to find out more.
Blocking YouTube with A Chrome Webstore Add-On
Using an extension is perhaps the best way to block YouTube on your Chromebook. Unfortunately, Chrome OS has no inbuilt feature to do this, so you'll need a tool that can block websites. There are a couple of options but for this discussion, let's focus on BlockSite.
BlockSite
For a lot of people, Block-site is the go-to option for blocking websites on Google Chrome. BlockSite has amassed over 1 million users, and this is not without a good reason. If you check the reviews, you'll find that most people only have good things to say about it.
How Can You Install BlockSite?
Start by opening the Chrome Webstore, where you can find extensions for various purposes, including ad-blocking, PDF reader, and security scanning, among other things.
Once you've opened Chrome Webstore, type "Website Blocker" or "Block Website" in the search bar, you'll see various options; scroll down until you see BlockSite.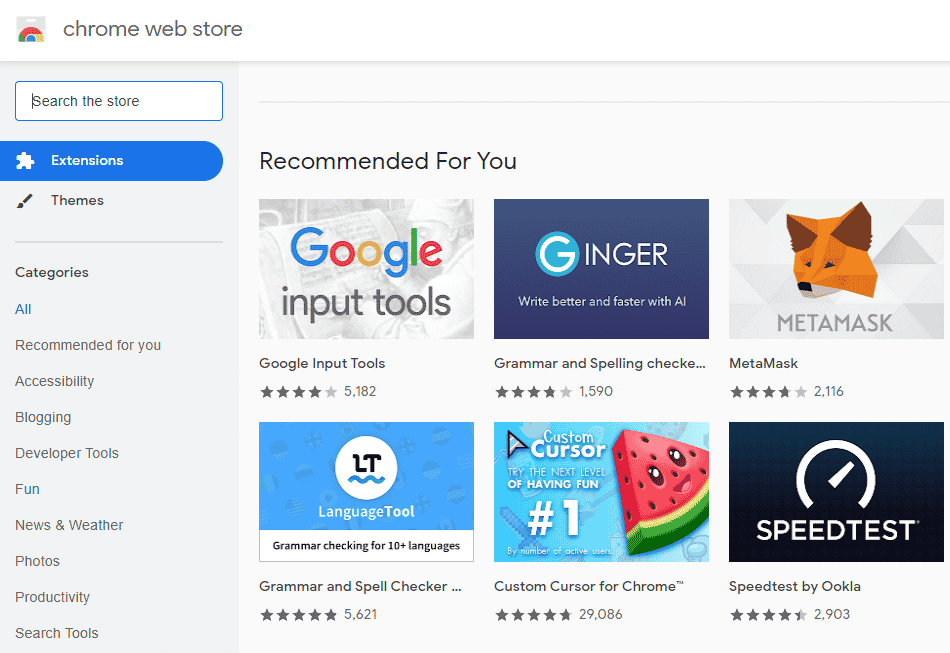 Next, click on BlockSite.
You'll be taken to another screen and when you're there, click on "Add to Chrome."

A pop-up window will show up on your screen asking for the final authorization before BlockSite is added to Chrome browser. Click on "Add extension" to install BlockSite.

How Do You Block YouTube with BlockSite?
Open YouTube and click on the BlockSite icon at the top-right corner of your screen.
Next, you should see an option to block YouTube. Click on "Block this site" to proceed.
After you've done this, a new page should begin loading and show YouTube is blocked.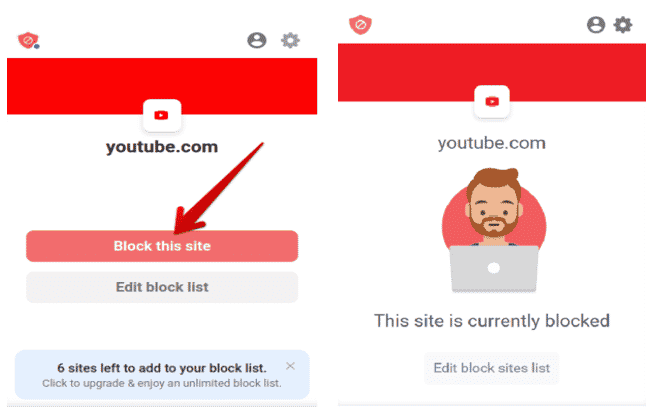 Note that you're now using the free BlockSite feature, which can only block six sites simultaneously. You can block more sites with BlockSite, but you'll have to purchase a plan.
BlockSite also allows you to block websites such as YouTube using its actual interface. When you click on the BlockSite icon on your browser, you'll see the following page.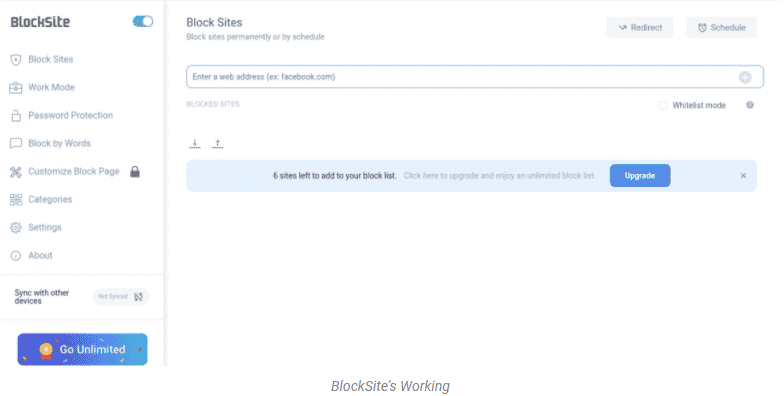 As you can see, there's a section that requires you to enter a webpage URL. So if you enter the URL of a website you'd like blocked and click on "Enter," the website will be blocked.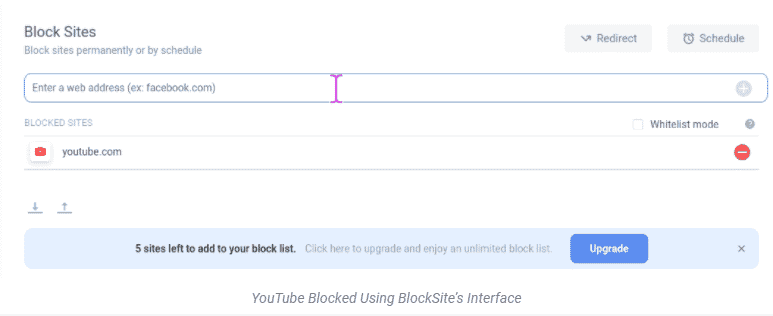 Apart from BlockSite, you can find other extensions like 'SiteBlocker' that can that can block YouTube temporarily. For instance, the can block YouTube during the hours you kid is active say 7am to 9pm. So you don't need to constantly block and YouTube if you're using it.
Disabling Guest Browsing
Now that you've installed site blocking extension on Chromebook, YouTube has been blocked. Note that this is only linked to your Google Account, and it won't apply to 'Guest Browsing.' So what you need to do is disable 'Guest Browsing' as well. This will ensure that there is no loophole to access YouTube as well as any other site blocked using BlockSite.
Start by opening 'Settings' on your Chromebook. The settings icon resembles a gear.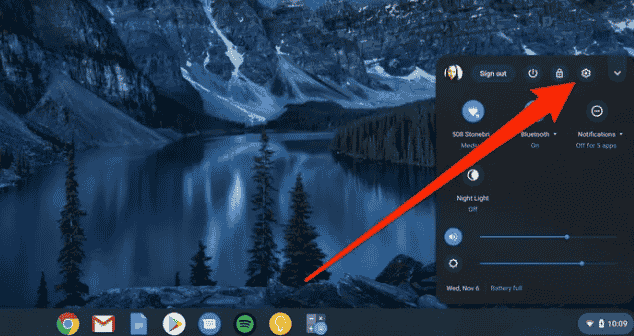 Next, click on 'Manage other people.'

On the next screen, you'll see the option to turn off Guest Browsing. Click on the toggle button to complete the process.
Create A Child Account
Using the 'Family Link' app, you can institute parental controls on your Chromebook if your child is constantly using it. This will give you complete authority over the machine's functions, and you can control what is viewed and done on it.
Final Thought
To sum it all up, if you've been searching for a way to block YouTube on your Chromebook, using a blocking extension is perhaps your best bet. After doing this, ensure you restrict 'Guest browsing' because it opens YouTube even after blocking it with an extension.
Best laptops for college students