How to Update Chromebook? Overview
Chromebooks are quite popular because they are cheap and easy to use. Chrome OS, on the other hand, is all about simplicity which means Chromebooks virtually need no maintenance. However, as with every other operating system, ChromeOS has scheduled updates.
Updates are vital because they improve the security of your machine as well as make bug fixes. In addition, you can expect to get new features when your Chromebook receives updates. Chromebooks have this amazing feature whereby, when turned on, they check for updates.
So when your Chromebook downloads an update, you will see an arrow just next to your Google Account photo in the bottom-right corner of your screen. To install the update, click on the arrow, and you will be prompted to restart your device.
But what if you'd like to update your Chromebook manually? No need to worry; we will list the steps to manually update your Chromebook and what to do if your Chromebook has problems installing downloaded updates.
How Do You Know That It's Time to Update Your Chromebook?
Chrome OS constantly checks for updates and will download them routinely in the background. So if you normally restart your Chromebook from time to time, your updates are done automatically.
Suppose you don't restart your device regularly. In that case, you'll see a pop-up notification telling you an update is available or an orange circle with an arrow inside on the bottom-right corner of your Chromebook's display.
If you're using your Chromebook in school or at work, you will see one of two colors; orange to indicate that the update is needed (usually for security patches) or blue to indicate that the update is optional. If you click the icon with the circle inside, you will be prompted to restart your Chromebook to install the download updates.
How Can You Manually Update Chrome OS?
Chrome OS constantly checks for and downloads updates. However, if you want to install an update as soon as it's released, follow these steps:
Start by clicking on the time icon at the bottom-right end of your display.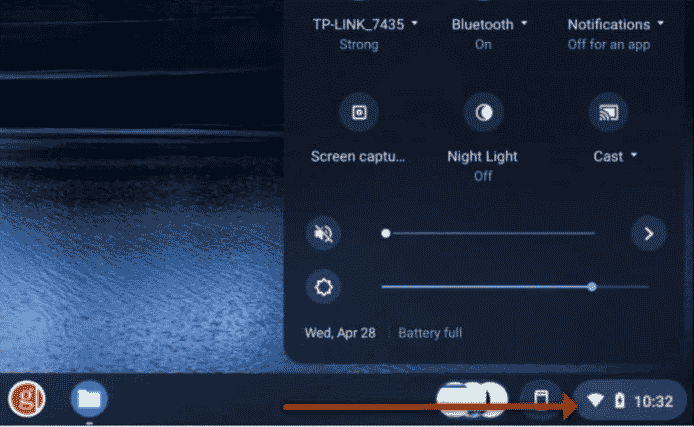 A pop-out menu will appear, and you'll have to click on "Settings," which is in the form of a gear icon in the menu. Chromebook settings will appear.
Tip: You can also access Chromebook settings by clicking on the 'Everything button' and entering 'Settings' in the dialogue box.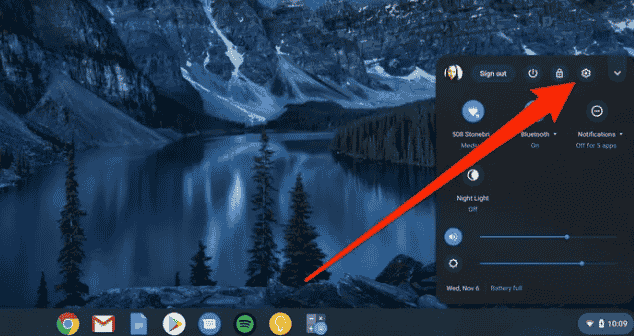 Next, click on 'About Chrome OS,' which is on the left side of your screen. If your device is running on an older version of ChromeOS, you might be forced to start by clicking on the icon with 'three horizontal lines' in the upper-left corner of the settings section.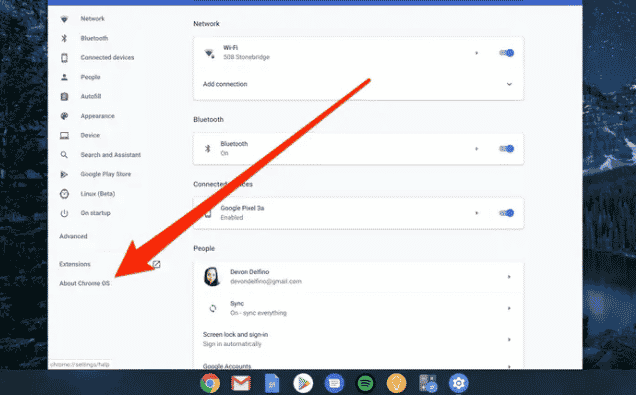 The 'About Chrome OS' menu should appear. Then click on 'Check for Updates.'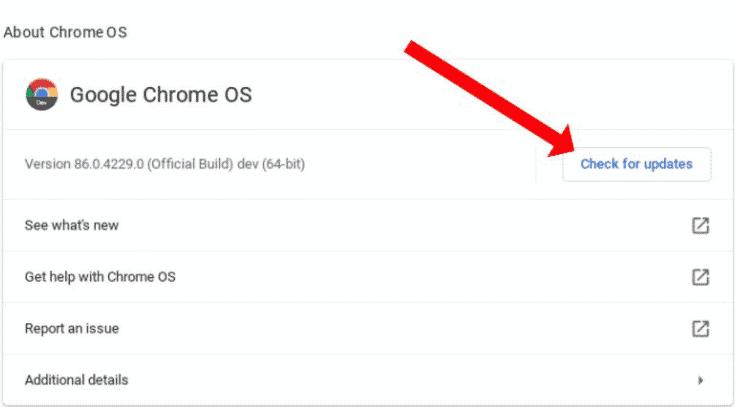 Chrome OS will then check to see if any updates are available for your Chromebook. If any updates are found, they will be downloaded.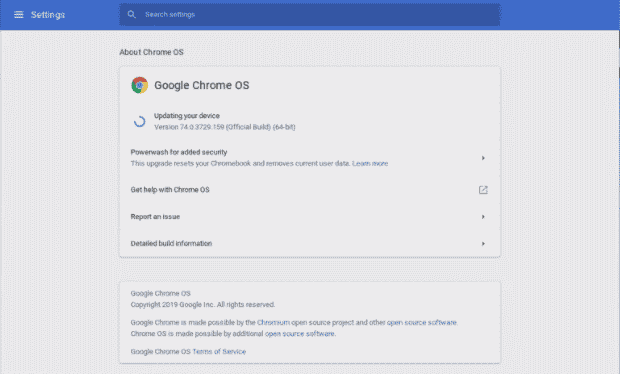 Once updates have been downloaded, press the 'Restart' icon.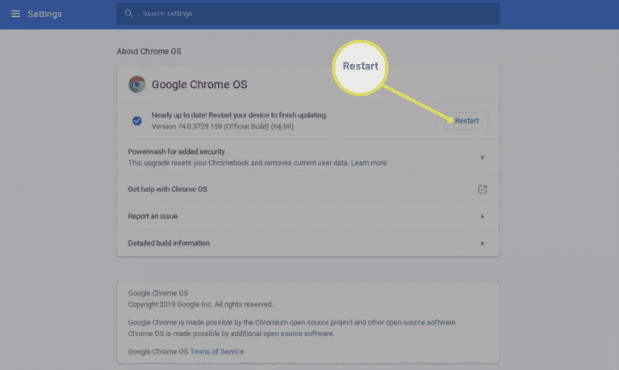 It's also worth noting that you can get updates from the 'Beta Channel' if you want to. By default, your Chromebook is set to the 'Stable Channel.' To learn more about the various channels and what they are, you can search for the 'Chromium Projects' page.
Running beta enables you to test new features on your Chromebook before they roll out to the masses. However, note that these 'builds' are meant for software developers and coders. Therefore, remaining on the 'Stable Channel' is the safest bet because you won't have to encounter the rampant instability problems and app crashes that Beta updates usually have.
What Can You Do If Your Chromebook Update Isn't Installed?
Chrome OS updates download and get installed smoothly. However, if you're experiencing issues with updates, here are a couple of solutions you can use to fix the problem.
Turn your Chromebook off and then boot it up to see if it refreshes the update process.
Check if your Wi-Fi connection is stable. If not, you can switch to another link or figure out why your connection is experiencing problems.
If you're not successful after trying to download and install updates after a couple of attempts, try resetting your Chromebook. As a last resort, you can factory reset your Chromebook with the "Power Wash" feature.
If all else fails, take your Chromebook to an approved repair technician.
Final Thought
To sum it all up, the process of updating your Chromebook is pretty easy if you follow the steps illustrated above. However, you won't have to manually update your Chromebook most of the time, especially if it's relatively new; Chrome OS usually updates itself automatically.
See Also
What is the difference between a notebook and a Chromebook
How to Fix Could Not Communicate with Your Google Home Mini
Best External Monitor for Laptop