Can You Play PS4 Games on PS5? Yes, But Only Some of Them.
One of the biggest questions about the PS5 is whether or not it's compatible with past-generation games. So it makes sense that gamers would want to know whether the PS5 will offer additional value by being compatible with PS4 games.
This is because there are many fantastic PS4 games. Even if you have never owned a gaming console, backward compatibility should be something you consider when one.
If you have had a PlayStation console, you need to know whether the PS5 can handle those gaming classics. That said, read on to learn more about the PS5's backward compatibility.
So is The PS5 Backward Compatible?
The brief answer is yes; the PS5 is backward compatible with most PS4 games.
In addition, Sony went through all individual PS4 titles with their developers and publishers to ensure that each one of them could be played seamlessly on the PS5.
Some PS4 games have higher and smoother refresh rates on the PS5.
However, Sony has warned that some extensions may cause problems at first, so you should be careful and test your games without extensions to see where issues may come from.
Which PS4 Games Work On PS5?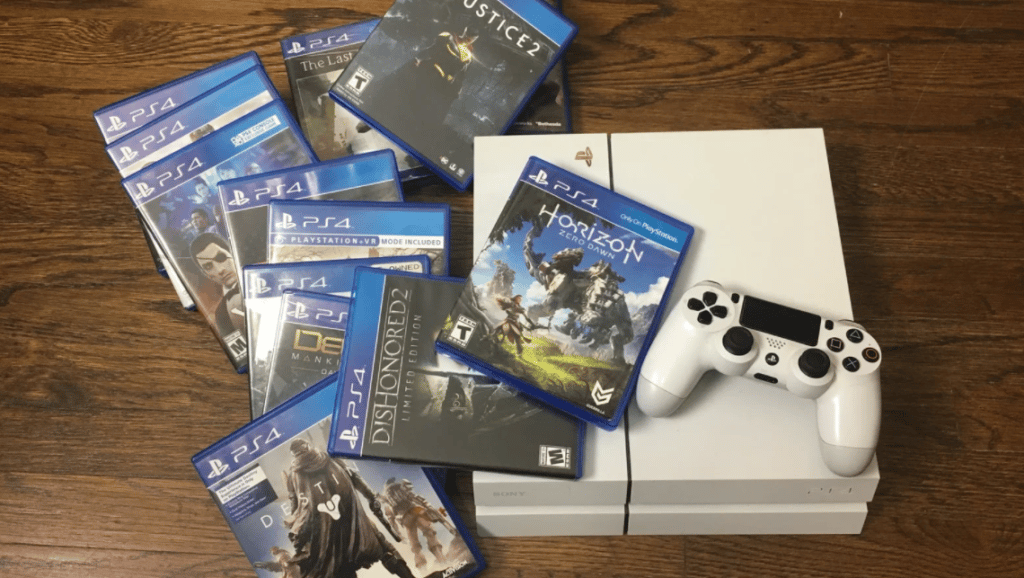 Sony has indicated that the vast majority of PS4 games will function on the PS5. Sony has since added that it expects 99% of all PS4 titles to be compatible with the PS5.
More than 4,000 PS4 games are compatible with the PS5. This includes discs and downloaded titles, so long as they are compatible. So not only is the PS5 compatible with PS4 games it might improve some of them.
While the vast majority of PS4 titles work flawlessly on PS5, there are a couple of exceptions.
Below is a rundown of all PS4 games that don't work on the PS5 and a couple of them that might elicit issues. Rest assured, if the game isn't listed below, it will work on PS5.
PS4 Games Not Compatible With PS5
The games listed below will be accompanied by a description saying 'Playable on PS4 only' on the PlayStation Store. The entire list of incompatible games is as follows:
1. Afro Samurai 2 Revenge of Kuma Volume One
2. Joe's Diner
3. Just Deal with It!
4. Robinson: The Journey
5. Shadwen
6. TT Isle of Man: Ride on the Edge 2
7. We Sing
The good news is that this list has grown all in the last couple of months. Hopefully, this means that all other PS4 games will continue to get compatibility support for PS5.
Will PS4 Games Be Better On PS5 Compared To PS4?
Thanks to the 'BOOST' mode, most PS4 games will function better on the PS5. However, this might bring about compatibility problems and may not apply to all games.
In addition, you might need to ensure that your PS4 games are installed on the PS5's storage. However, you have the option to save space and use an external HDD. Of course, games stored on the latter will not benefit from Sony's ultra-fast SSD speeds.
Will PS5 Games Work On PS4?
The short answer is no. PS5 games are optimized for the overhauled internal hardware of the PS5. As a result, they aren't compatible with the PS4's internal components.
PS5 games function seamlessly with 4K resolution, enhanced SSD speeds, and ray tracing which is standard on the PS5. All of that tech ability means that PS5 games will look awesome on the PS5 but not so much on the PS4 hence the incompatibility.
Is the PS5 compatible with PS, PS2, and PS3 Games?
If you're wondering whether PS2 or PS3 games are compatible with PS5, the short answer is sort of. Unfortunately, physical PS2 and PS3 disks are not compatible with PS5.
However, Sony could change this via future updates using Sony Interactive.
However, PS Now or PlayStation Now works on PS5. PlayStation Now is a cloud-based game streaming service by Sony that allows you to select which games you'd like to play across the various generations of Sony PlayStation gaming consoles.
Think of PS Now as Netflix but for PlayStation games.
Some games have been on PS Now for what seems like an eternity; others, on the other hand, lapsed after being on the platform for a year. Therefore you'll have a ton of PS2, PS3, and PS4 games to pick from on PS Now.
Final Thought
Although most PS4 games will work on the PS5, the gaming experience might be subpar at times. In addition, some features available on the PS4 might not work on the PS5. But overall, you can play most PS4 games, and the experience is expected to get better via future updates.
See Also
How to Transfer Data from PS4 to PS5
Best Multiplayer Games for PS5