Samsung Smart Switch for Windows 10
Samsung Smart Switch is an easy-to-use app designed for transferring files from other devices to Samsung smartphones and tablets.
Smart Switch seamlessly transfers calendars, contacts, messages, music, notes, photos, and videos to virtually any Galaxy device.
When you own a Galaxy device, you might be thinking about shifting files from another device to your Galaxy device or any other device.
Fortunately, you can use Smart Switch because it makes it easy to back up data and transfer files to your phone to avoid losing them.
Features of Samsung Smart Switch for Windows 10
Easy File Transfer
Samsung is one of the most renowned smartphone makers, and they know their users and how they use applications. However, one of the primary concerns arises when users try to back up data from their Samsung Galaxy devices.
With the Samsung Smart Switch app for Windows, you can create backups without hassle.
It especially comes in handy when you buy a new Samsung phone; you can back up that device to a Windows PC and retrieve the data anytime you need it.
This app also allows you to do other things, such as transferring files to your Galaxy device, whether old or new.
Simple Installation and Use
In order to ensure that you're all set to transfer any kind of file, you can create a backup within the app. You can do this in just a couple of clicks, allowing you to choose where you want to save the files on your PC.
Then you can start to transfer the files from your Windows PC to your Galaxy smartphone or any other Samsung device that you might have.
You can back up and transfer all kinds of files such as calendars, call logs, calendars, messages, music, images, and video, among other files. With just one click, the backup or transfer will commence.
User Friendly
The smart switch app for Windows is a user-friendly and intuitive file transfer tool, and Samsung gives you the freedom to shift from other phones without the fear of losing your files.
You can transfer files and apps at your own time and from the comfort of your own home.
Find Your Favorite Apps with Smart Switch
A lot of people don't know about the existence of numerous apps for Samsung Galaxy devices. For instance, more than 1,000,000 applications are available for Galaxy devices on Google Play and the Samsung Store.
Within this massive ecosystem of applications, Smart Switch will help you find apps such that you don't have to look for them individually.
In addition, smart Switch will give you peace of mind that your applications have been backed up or transferred.
Easy Download
The Samsung Smart Switch application for Windows 10 OS is easy to download. Just go to the Microsoft Store, click and go.
The app will be up and running within a couple of seconds, allowing you to backup or transfer your files easily with no charges or fees.
Samsung Smart For Windows 10 Switch Issues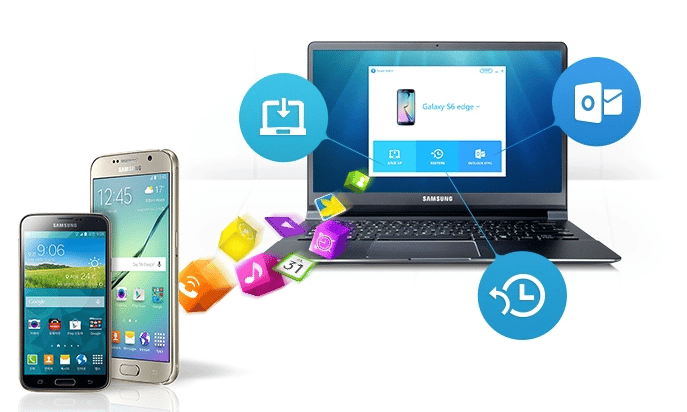 Installation issues
Due to low storage, you might run into problems when installing the Samsung Smart Switch app for Windows 10. If this happens, try clearing any cached data or deleting rarely-used or unused apps on your PC.
Functionality issues
Samsung Smart Switch app for Windows is not entirely compatible with all smartphones or tablets.
For instance, it can only backup or transfer data from Galaxy devices running Android 4.3 or higher and Apple devices running iOS 4.2.1 or higher.
If you come across compatibility and functionality issues, you might need to download and install 3rd party transfer apps on your PC to do backups and file transfers.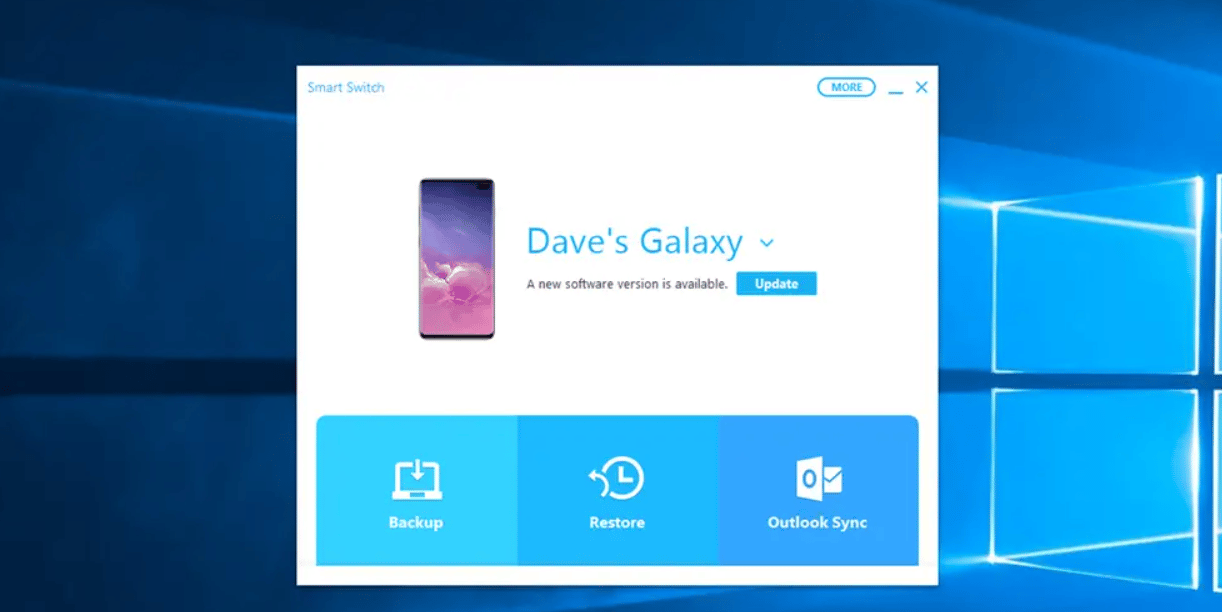 Connection Issues
If your Galaxy device frequently disconnects, go to settings and check if Wi-Fi is enabled. For hardware problems, check whether the USB cable is connected properly to your PC and smartphone.
If you're using a connector, do the same and check.
If you're transferring files using the Windows OS desktop client and you experience a USB issue, check that the USB drivers on your PC are up-to-date and functioning well.
To do this:
Click on the Windows Key and the letter 'X' at the same time.
Open the 'Device Manager' option.
Then go to 'Universal Serial Bus Controllers.'
Finally, click on 'Properties' to see if the drivers are up-to-date.
Final Thought
Samsung Smart Switch for Windows is a handy app if you want to transfer all kinds of files from your Samsung Galaxy device.
So whether you are new to Samsung devices or a day-to-day user of Samsung devices, we recommend you use this app; it will save you lots of time.
See Also
How to Connect Samsung TV to wifi
Can You Use Airpods on Android
How to Connect Airpods to Windows 10