Best Wifi Extenders for Home
Working and schooling from home have gained prominence due to the coronavirus pandemic.
This means your Wifi signal has been working overtime and, at times, overstretched. It would be best to get Wifi extenders that will get rid of blind spots and that lag in the network.
Your kids can now enjoy online gaming free of buffering in the comfort of their rooms, and you can work comfortably without your browser taking forever to load.
List of Best Wifi Extenders for Home
If your Wifi is not reaching individual sections of your home, getting a Wifi extender is the best way to make your Wifi signal reach all corners of your home.
Here is a list of the 6 best Wifi Extenders for your home.
| Best Wifi Extenders for Home | Wireless type | Data Transfer Rate | Frequency Bands Supported |
| --- | --- | --- | --- |
| Netgear Nighthawk X6S EX8000 | 802.11ac | 4000 Megabits Per Second | Dual-Band |
| TP-Link AC2600 WiFi Extender(RE650) | 802.11n, 802.11ac | 2600 Megabits Per Second | Dual-Band |
| Linksys Velop Whole Home Wi-Fi Intelligent Mesh System | 802.11a/b/g/n/ac | 1267 Megabits Per Second | Dual-Band |
| Netgear Orbi Whole Home Mesh Wifi System | 802.11bgn, 802.11a/g/n/ac, 2.4 GHz Radio Frequency | 3000 Megabits Per Second | Tri-Band |
| Netgear Nighthawk X4 AC2200 Wifi Range Extender (EX7300) | 802.11n, 802.11b, 802.11a, 802.11g, 802.11ac | 2200 Megabits Per Second | Dual-Band |
| Amped Wireless Athena-EX (RE2600M) | 802.11n, 802.11b, 802.11a, 802.11g | 2600 Megabits Per Second | Dual-Band |
1. Netgear Nighthawk X6S EX8000
The Nightgear Nighthawk X6S EX8000 is a tri-band Wi-fi extender that adds your Wifi coverage range up to 2500 square feet.
You can seamlessly connect up to fifty devices like IoT (Internet of Things), tablets, smartphones, laptops, and others. It is currently retailing at 189.99 on Amazon.
Features
Allows you to create one vast mesh network instead of several small ones. You can quickly get the signal from anywhere in your home.
Multi players: It allows multiple players to play online and for heavy 4K video streaming.
4-gigabit ports that allow you to plug in your devices like gaming consoles.
Compatibility: The extender is compatible with any gateway, cable modem, or wireless router
2. TP-Link RE650 AC2600
Retailing at $96.06, the TP-Link RE650 AC2600 is an affordable extender that extends your signal range and is compatible with any router or gateway.
Features
MU-MIMO Wave 2 Technology allows the dual-band (RE650) to communicate with multiple devices simultaneously.
Beamforming technology that transmits the Wifi signal to targeted and individual devices
Smart indicator lights that help you find the best placement for the extender. Ideally, you should install it between your router and the area you need network
The Gigabit Ethernet port allows you to connect devices to your network
Quad antenna
3. Linksys Velop Wi-Fi extender
The Linksys Velop extender is user-friendly, and the setup is app-based. You download an app from Google Play or App Store and install it.
Features
It runs on a 716MHz quad-core ARM Cortex A7 processor
Beamforming allows it to target signals to particular devices
11ac network
2×2 Dual Stream
4. Netgear Orbi Whole Home Mesh Wifi System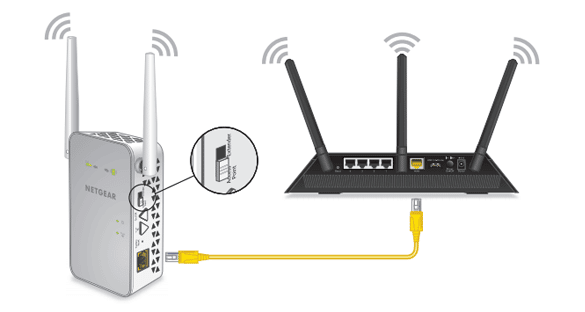 The Netgear Orbi is a fast and affordable tri-band mesh extender retailing at $159.14. the extender extends to a range of 2300 square feet and extends to at least 45 devices, and allows for 4K streaming and multi-player gaming.
Features
Dual band with 1×2.4 GHz at 400 Mbps and 1×5 GHz at 866 Mbps.
2 Gigabit Ethernet ports
Beamforming feature
Speeds of up to 2200 Mbps via the triband FastLane3 technology (Trademark)
5. Netgear Nighthawk X4 AC2200 Wifi Range Extender (EX7300)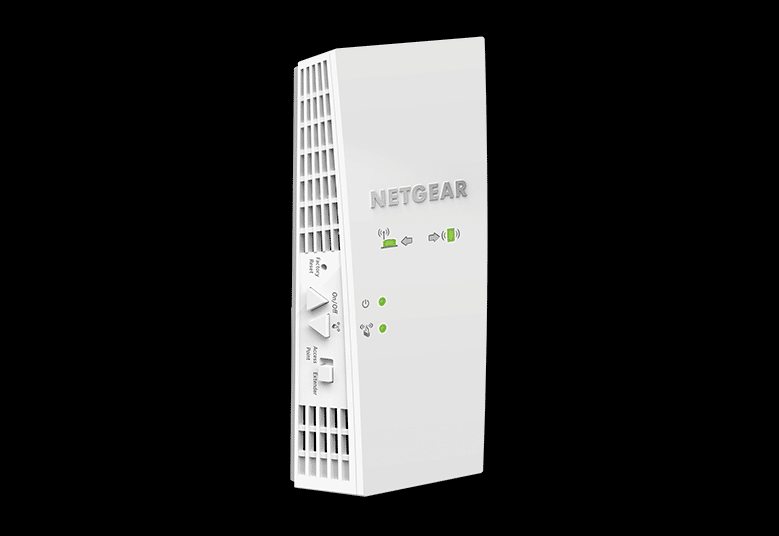 This extender is priced at 133.99 and is easy to install, with a coverage range of up to 2000 square feet. You can connect up to 35 devices on the Ac2200 dual-band Wireless signal.
Features
Smart roaming allows you to use your existing SSID name to stay connected throughout the house.
AC2200 Wifi speed, which provided you up to 2200 Mbps via its dual-band Fastlane technology (patented)
Compatible with any router
1 wired Ethernet port
Supports WPA/WPA2 and WEP security protocols
6. Amped Wireless Athena-EX (RE2600M)
This extender may be a bit expensive but is packed with excellent features and suitable for large homes or offices.
Features
A coverage range of 15,000 square feet
It packs four high-gain antennae and sixteen powerful amplifiers
Fast AC2600 Wifi speeds that deliver up to 800 Mbps (2.4 GHz) and 1733 Mbps (5 GHz)
MU-MIMO allows seamless connectivity to multiple devices
Universal and connects to any router and gateway
File sharing with two 3.0 and 2.0 USB ports
4 Gigabit ports
How Does an Extender Help Wireless Coverage?
Most homes have some Wifi blind spots, and when everyone needs to work on the internet simultaneously, it is a problem.
Rather than everyone sitting in one area where there is a strong signal, the best option is to get an extender that will extend the signal to every room.
This way, everyone can enjoy fast internet for their activities. When buying an extender, consider:
Speed
Coverage Range
Beamforming features
Compatibility with any router/gateway
USB and Gigabit Ethernet ports
Choose your extender wisely to ensure it meets all your WiFi needs, and consider the future as well.
If it connects five devices, remember in the future, you might add more devices, so buy one that surpasses the devices you have now.
Best Wifi Router for Multiple Devices