How to Set Up Apple HomeKit? – Getting Started
Apple's HomeKit may not be the most popular smart home platform, especially compared to Amazon's Alexa and Google's Google Assistant ecosystems.
It does, however, have a number of advantages, particularly in terms of its strong integration with Apple's platforms.
As a matter of fact, you can use Apple HomeKit even if you prefer Amazon Alexa or Google Assistant.
While there are many smart home devices that only function with Amazon Alexa or Google Assistant, if your smart light bulb, fan, or power outlet, supports Apple HomeKit, chances are it works with other platforms as well.
Because there's no penalty for utilizing accessories with multiple services, you can combine Alexa with Apple's Home app, for instance, to get the best of both worlds.
It's relatively easy, and here's how you can make the most of your Apple HomeKit devices.
What Do You Need?
You'll need Apple hardware to utilize the Apple Home app and HomeKit, like with most of Apple's services.
Specifically, you need an iPhone or iPad because you can't set anything up without the Apple Home app.
You'll also need a hub, such as an Apple TV or HomePod, to fully utilize HomeKit, which should be in your house, switched on, and connected to WiFi.
This is the "brains" of your system, allowing you to control all of your smart home devices from anywhere.
It's not mandatory, but it's something to think about if you want to get the most out of your setup and use features such as automation.
Finally, you'll need HomeKit-compatible smart home devices. Most of the time, this information is indicated on the box or online description of the smart device you're getting.
The Setup Process
Launch the Home app on your iPad or iPhone and click on the plus (+) sign.
Next, click on 'Add Accessory' from the drop-down menu.
Scan the eight-digit HomeKit code or QR code on the device or device's documentation with your iPad, iPhone, or iPod touch camera.
Hold your iPhone near the accessory if you have an iPhone 7 or later to add it.
Next, click on your device when it appears.
If prompted, to 'Add Accessory to Network,' click on 'Allow.'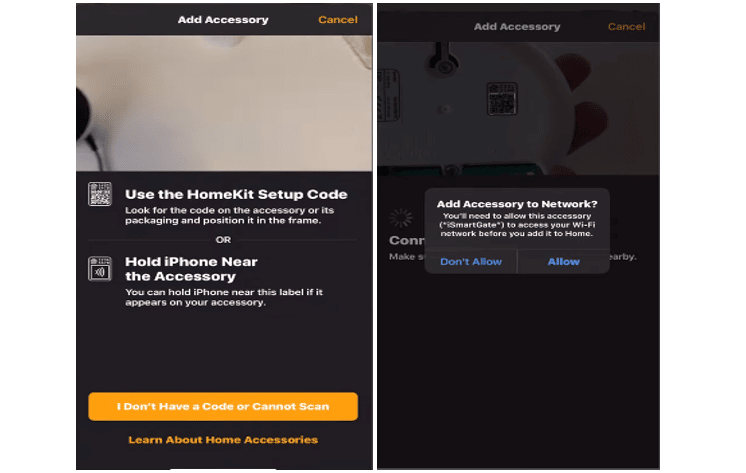 To make it easier to find your device in the Apple Home app and control it with Siri, give it a name and assign it to a room.
Finally, click on 'Next,' then 'Done.'
Organize Devices by Rooms and Zone
Organize your gadgets by room to make it easier to track where they are situated, and use Siri to control your rooms. You can also create zones, such as downstairs or upstairs.
Start by launching the Home app and click on the plus (+) sign
Next, click on 'Add Room.'
Assign your room a name and then click on 'Save.'
Open the Rooms tab and scroll up and down your screen to switch between rooms.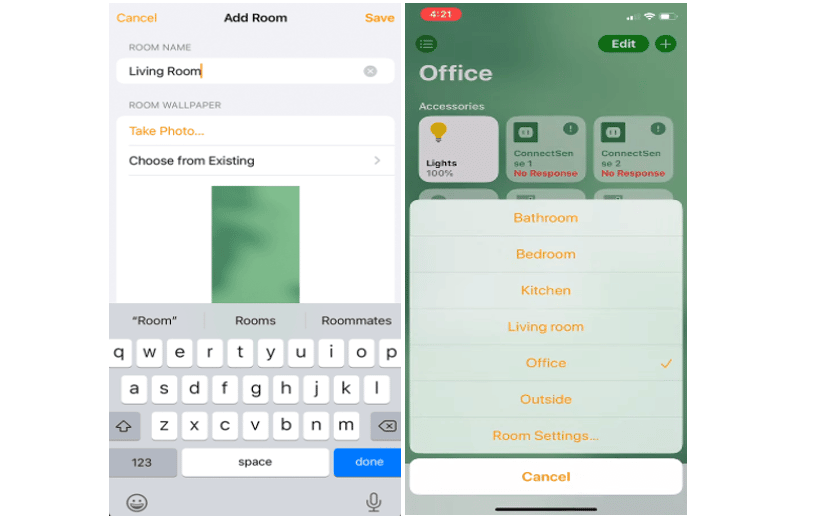 Creating Scenes
Apple HomeKit's most powerful feature is scenes. It allows you to group actions together and have them all activate at the same time. Essentially, they're macros for your home.
To create a scene, start by clicking on the plus (+) sign at the top of your screen and then click on 'Add Scene.' You'll be offered a couple of presets and a bespoke scene option.
Now you'll be able to pick a scene name, an icon for it, whatever gadgets you want to be a part of it, as well as what they'll do when triggered.
For instance, a 'leave home' scene might turn off all of your bulbs and fans; a "movie" scene might dim the lights around your TV and switch on the socket where your popcorn maker is plugged in.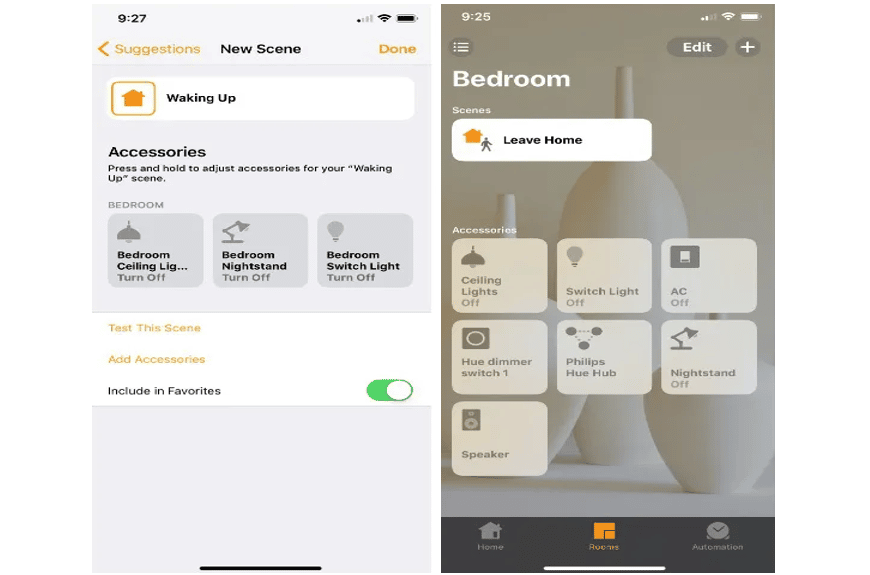 Sharing HomeKit Access
By default, HomeKit devices are linked to the Apple ID of the person who sets them up. Assuming you're setting up devices in your home, the Apple ID used will be yours.
By going to the main Home settings page of the app, which you can access by pressing the small house-shaped logo in the upper left corner of the main "Home" tab, you can invite others to join your home.
You can invite several users to your home from there, allowing them to control lights, fans, thermostat, and whatever else you've set up.
Final Thought
The great thing about Apple HomeKit is its myriad options for controlling devices.
For instance, you can use Siri verbal commands on your Apple TV, Apple Watch, HomePod, iPad, iPhone, and Mac. In addition, you can control devices manually in the Home app.