How to Reset Netgear Router? – Getting Started
Netgear is a household name in the router industry, producing a wide range of mobile hotspots, routers, and whole-home WiFi mesh systems under a variety of names, such as the gaming-focused Nighthawk line and Orbi.
As a result, the steps for resetting or restarting your Netgear router may vary considerably across models. If your Netgear router isn't working properly or has suddenly started acting strangely, it's time to reset it to factory defaults.
It's not difficult to reset a Netgear Nighthawk router. To be honest, it's actually quite easy, but a bit of caution is required. You can reset your Netgear router by pressing the Restore Factory Settings button or using the device's Web interface.
If you can't access the Web interface, use the Restore Factory Settings option. A factory reset restores all of the router's settings to default and clears all changes, which you can't recover. That said, let's look at these Netgear routers reset methods in detail.
Resetting Netgear Router Using Web Interface
If you don't have physical access to the router but know the username and passcode, you can use its Web interface to reset it.
To open the Command Prompt utility, press Windows-R (this will display the 'Run' dialog), enter 'cmd' inside the textbox, and press 'OK.'
Next, enter 'type ipconfig' in Command Prompt and press 'Enter.' This will display detailed information about your Netgear router.
In the Local Area Connection section, look for the Default Gateway column and write down the IP address. To access the router, you must enter the right IP address; router manufacturers use unique IP addresses for their Web interfaces.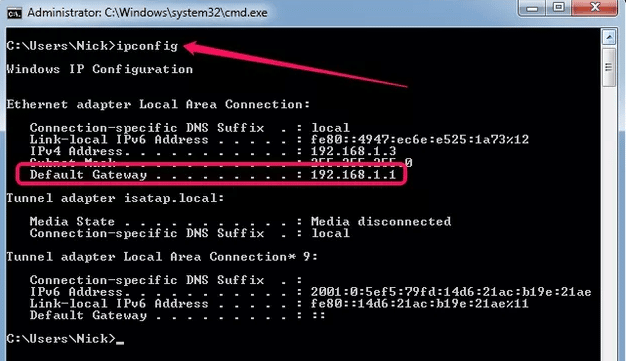 To access the router's Web interface, enter the IP address inside the web browser's search box and click 'Enter.' Click on 'Log in' or 'OK' after entering your username and passcode in the relevant sections.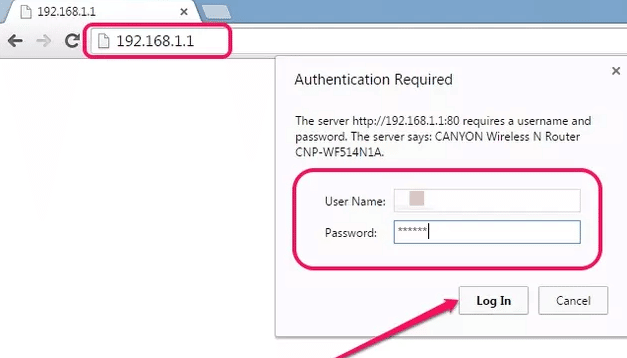 Select the 'Restore Defaults' option from the 'System' or 'System Tools' menu.
Press the 'Restore' or 'Restore Factory Defaults' button to reset the router.
If the router cautions you that the reset process will revert all settings to factory defaults and delete all modifications, click on 'OK or 'Yes.' The lights on the router's front will start flickering, and the router will reboot.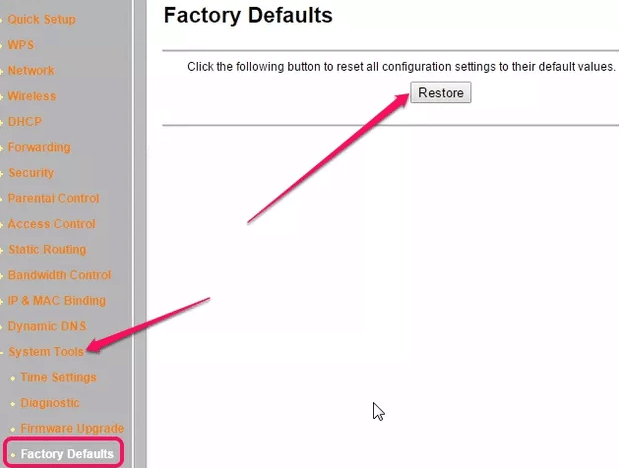 Resetting Netgear Router Using Reset Button
One of the last things you should do is reset your router to factory defaults. Using the reset button will remove your WiFi name, passcode, and any other settings you've made previously. After the factory reset is done, you'll have to re-configure these settings.
To begin, ensure that your Netgear router is switched on. On most routers, you can check whether any of the device's lights are on to confirm if it's switched on.
Find the reset hole on the router's back. The word "reset" will be engraved on top or to the side of the reset hole. The reset hole on most routers is about the size of a pinhead and is situated on the back of the router close to the Ethernet ports and power port.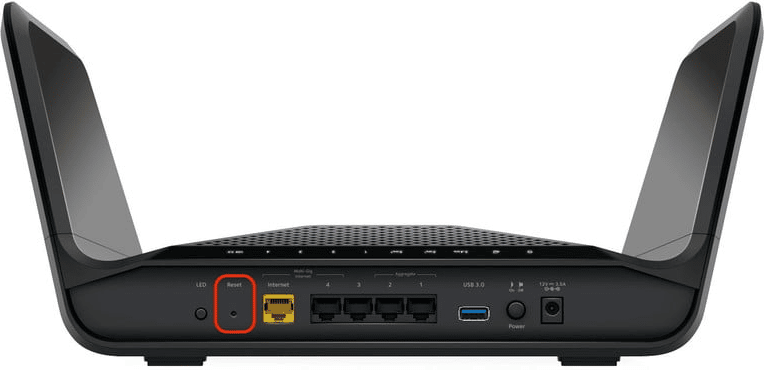 Next, find a paperclip or a pin. If you're going to use the former, unbend it and insert it inside the reset hole.
Press the paperclip or pin inside the reset hole and keep it there for around ten seconds. For a standard router, Netgear recommends pressing the reset button for around seven seconds. However, it could take as long as 30 seconds for their Pro gaming routers.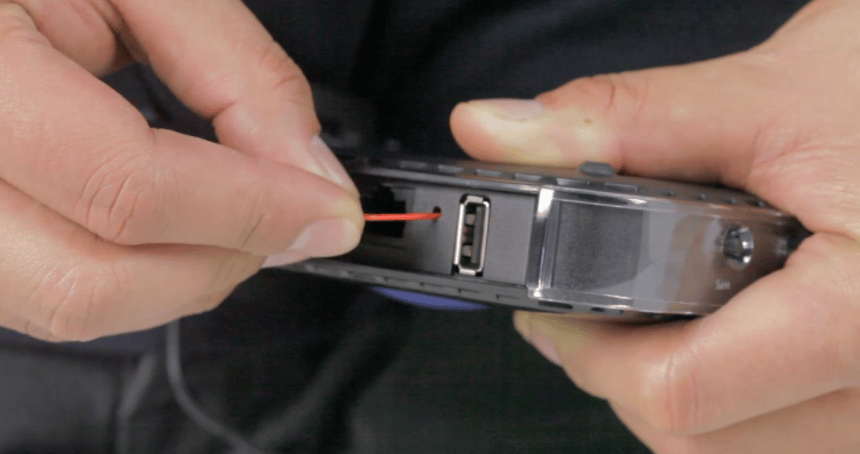 Allow the router to power up after pressing the reset button. The router could take a few minutes to completely power up and connect to your modem.
After the router has powered up, start setting up your home network by following Netgear's instructions for your specific router model.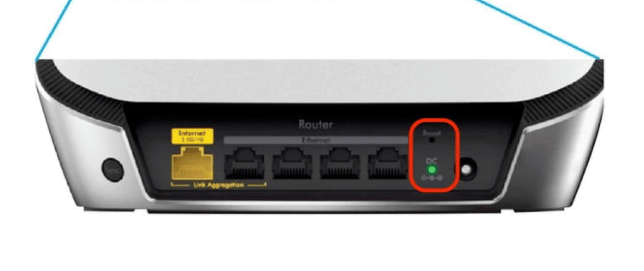 On certain routers, you'll be able to join and set up your network using a smartphone app, which includes assigning your WiFi a unique SSID name and passcode. To connect to other models, you'll need to use a web browser to access the web-based gateway. To begin, enter 192.168.1.1 or www.routerlogin.net inside the search box. The admin username and passcode are usually "admin" and "password," respectively.
If you can remember the previous SSID and passcode, you can use them. This way, you won't have to reconnect all your smart home appliances to the newly established WiFi network.
Note: Resetting your Netgear router should fix any lingering problems but if you still run into issues, your router might have a hardware problem. Maybe one of the ports is damaged or your router is spoiled so it can either be repaired or you get a new router.
Final Thought
Well, that's it when it comes to resetting a Netgear router. So for whatever reason, you're resetting your router, you can use both methods illustrated above. However, just to be certain, use the reset button method to clear everything.
How to Connect a Second Router Wirelessly
How to Reset Google Wifi Router