How to Connect iPhone to Roku TV – Overview
Connecting your iPhone to a compatible Roku streaming device allows you to control, share and stream content from your phone. You can browse your photos, listen to your favorite tracks, stream your family videos, movies, and TV shows.
You can even cast what you precisely see on your iPhone, all while enjoying the big-display experience from the comfort of your bedroom or lounge.
In addition, apple gives you an easy and safe way to use their voice assistant, Siri, on your iPhone to control compatible Roku devices.
What's more, you can utilize scenes to group your Roku TV or device alongside other Apple HomeKit-compatible gadgets to control an entire room of smart devices at the same time.
In this review, we will look at iOS compatible Roku devices, how to change AirPlay settings on a Roku TV, and finally, how to connect your iPhone and stream content seamlessly.
Does My Roku TV Support AirPlay?
If you encounter issues mirroring your iPhone to your Roku TV, ensure that your Roku TV supports Apple AirPlay.
Only certain Roku gadgets support AirPlay, including Roku TVs such as the Roku Express, Roku Premiere, Roku Smart Soundbar, Roku Stick+, Roku Streambar, and Roku Ultra
To figure out if your Roku TV supports AirPlay, head to 'Settings' then 'System,' and finally 'About' and compare your device model number to the image below.
If your Roku device isn't AirPlay-compatible, you can still use your iPhone to cast images, music, and photos to your TV.
However, if you have an AirPlay-compatible Roku device and still can't mirror content from your phone, you might need to adjust the Airplay settings on your Roku TV. So let's look at how you can do this.
Change Roku Device Settings
Start by pressing the home button on your Roku TV remote. This button has a house-shaped icon, and it's at the very top of your Roku remote.
Click on the left arrow button. This will take you to the menu on your screen's left side.
Next, click on 'Settings.' You can do this by hitting the up arrow button on your remote.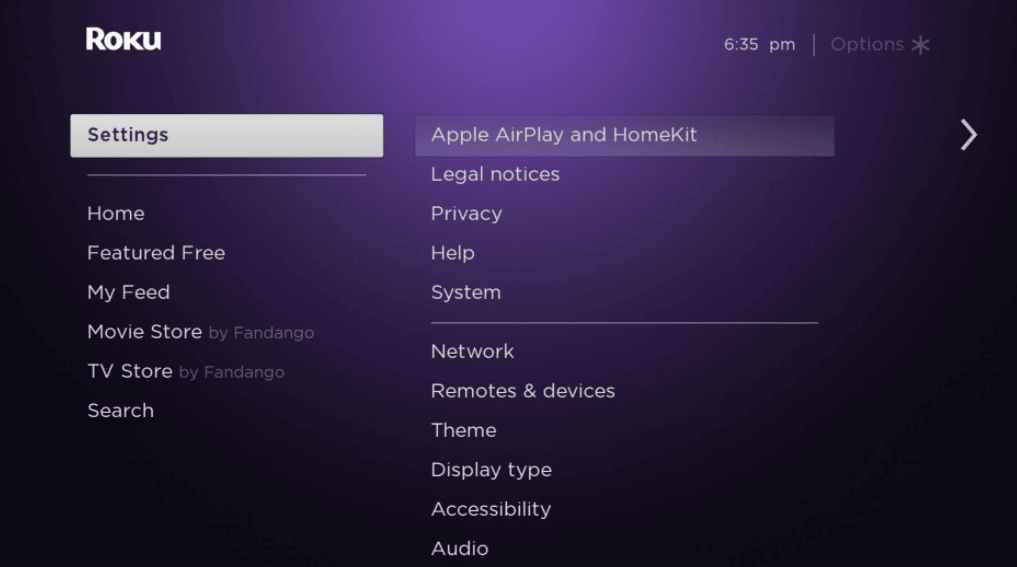 Then click on the 'OK' button on your remote.
Note if you can't this option, ensure that your Roku TV is running Roku OS 9.4. To check your Roku TV's OS version, head to 'Settings' then 'System' and finally 'About.'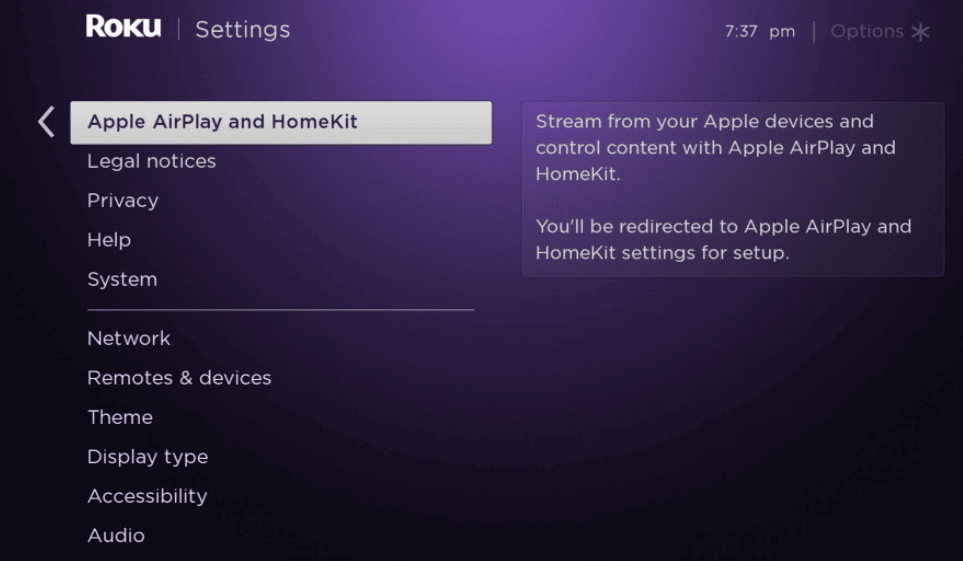 Then click on 'AirPlay and HomeKit Settings.'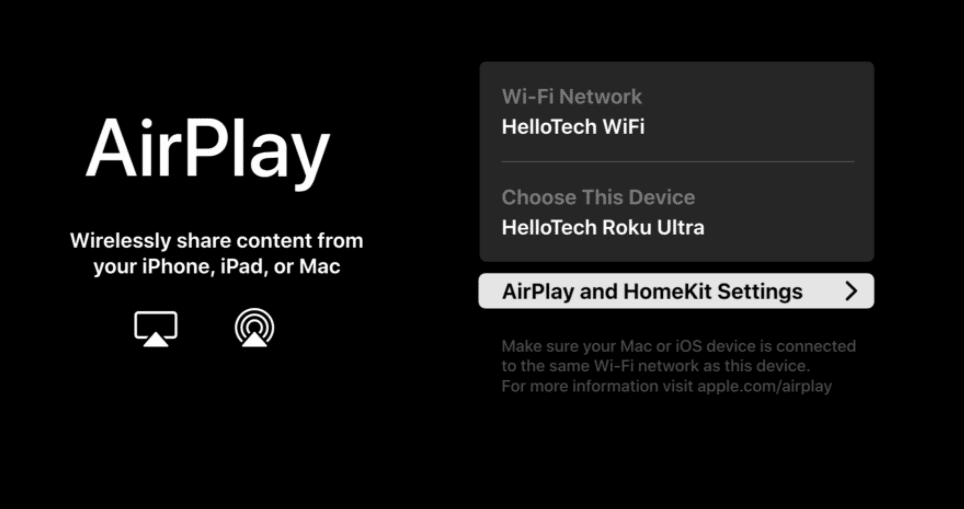 Finally, ensure AirPlay is activated. If AirPlay is off, turn it on manually.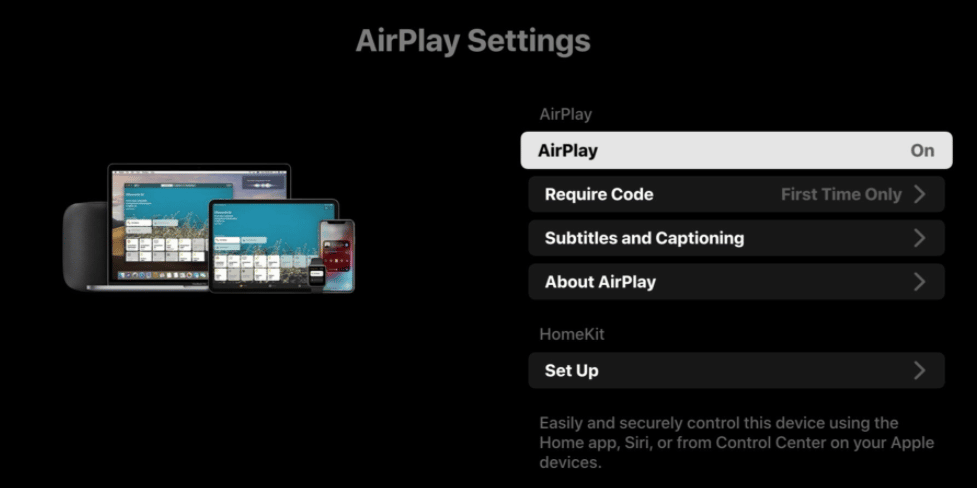 You can also adjust another setting in this tab. For instance, you can adjust settings such that an iPhone will require a code each time someone wants to mirror your Roku TV.
In addition, you can configure Apple HomeKit on your Roku TV, which will enable you to manipulate the TV. As a result, you can shout, "Hey Siri, switch on my Roku TV."
The Connection Process
Start by unlocking your iPhone.
Next, launch the 'Control Center' on your iPhone. To do this on iPhone X or later, swipe down from the upper-right corner of your display. This is also possible on iPhone 8 or earlier by swiping up from any side from the bottom of your screen.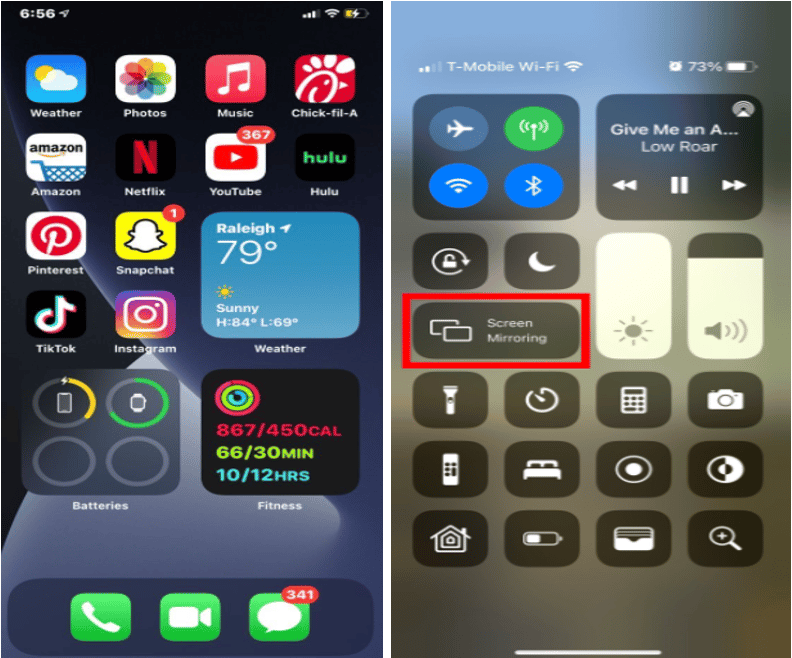 Then click on the 'Screen Mirroring' button. This is the button with an icon with two rectangles placed on top of each other. Depending on the number of icons in your 'Control Center, you may or may not see labels.
Next, click on your Roku TV.
If you can't see your Roku TV device on the rundown, ensure that it's switched on and linked to the same wireless network as your iPhone. You can trace the Wi-Fi connection to your Roku TV by accessing the network settings and then changing it if you want.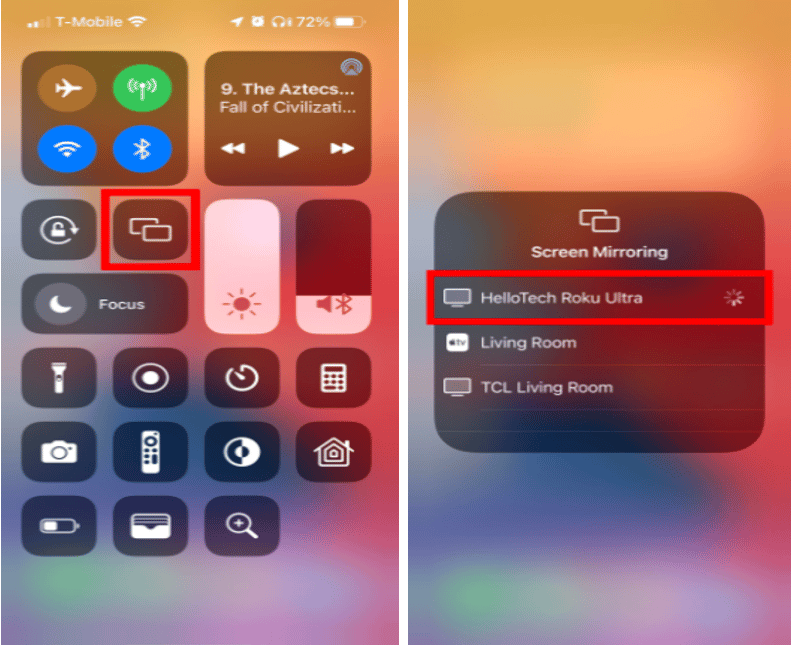 Once you click on your Roku TV, a code will appear on your screen.
Now enter the code you see on your TV screen on your iPhone.
Finally, click on 'OK' to finish the setup and mirror your iPhone Screen to your Roku TV.
Note that you can stop mirroring by clicking the Home button on the remote. Also, you can head to your iPhone's control center and click on 'Screen Mirroring and then 'Stop Mirroring.'
Note: When you connect iPhone to Roku you can pick a photo from your phone and it will appear on Roku TV. You can also pick the entire folder which will be played as a slideshow. You can control the images using the direction keys on the Roku TV remote.
Final Thought
As you can see, you can connect your iPhone to a Roku device via AirPlay and stream content on your iPhone. Keep in mind you need to carefully study if your Roku device is compatible with iOS devices. So now you can sit back, relax and enjoy seamless streaming from your iPhone.
How to Set Timer on iPhone Camera
How to Connect Alexa to iPhone