Connecting Bluetooth Mouse to Mac
How to Connect Bluetooth Mouse to Mac? – Bluetooth technology has changed the way of communicating with each other.
It has allowed drivers to talk on the phone without using their hands; people can listen to music without plugging in earphones and computer users can be more mobile by using Bluetooth keyboards, mice, and speakers.
Bluetooth devices have shown great progress, and in this post, we are going to talk about a Bluetooth mouse and how to connect it to a Mac.
First of all, you need to know what it is. So, a Bluetooth mouse looks similar to a computer mouse but is wireless and uses radio waves to communicate wirelessly with a Mac or computer.
The best part of a Bluetooth mouse is that it is wireless, so you can operate your Mac or computer with it by sitting at a distance.
Let's discuss how to connect a Bluetooth mouse to Mac.
How to Connect Bluetooth Mouse to Mac – The Setup Process
We'll start by looking at how to connect a Bluetooth Mouse to Mac. You can follow the below-listed steps to connect your Bluetooth mouse to your Mac.
1. First, turn the mouse on, do keep it within your Mac's range. Maybe turning on the mouse is not sufficient, and you need to press a button to put your mouse into pairing mode.
2. Click on the Apple icon in the top left corner of your Macbook's screen.
3. When you click the Apple icon, it will open a drop-down menu; select System Preferences from the drop-down menu.
4. When you select System Preferences, it will open a new Window containing shortcuts for various settings of your Mac; click the Bluetooth icon from the System Preferences Window.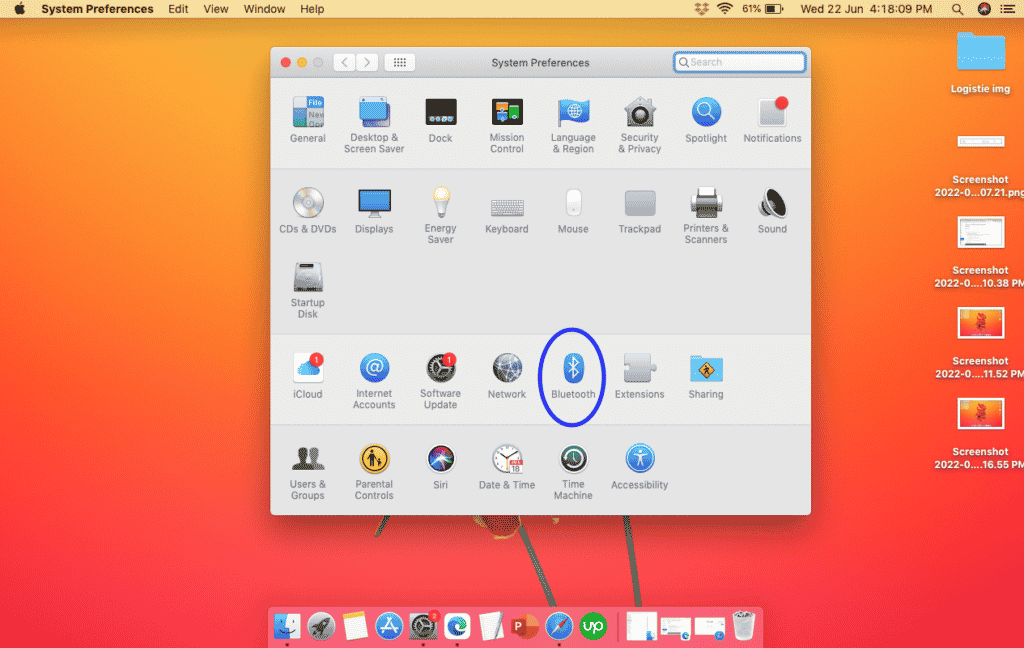 5. When you click the Bluetooth option, it will open a pop-up window.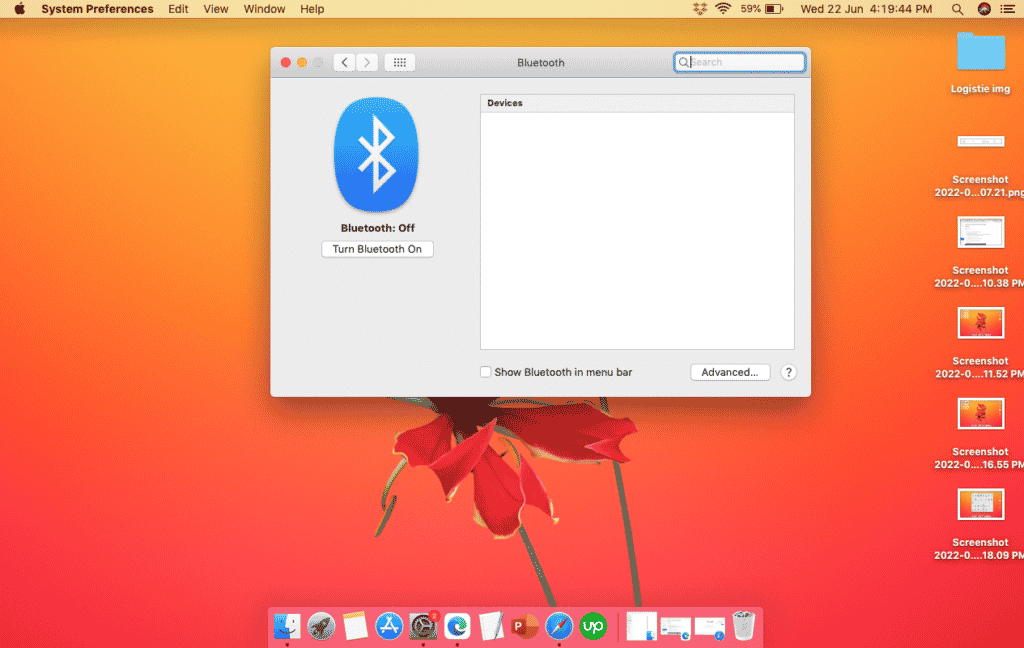 6. Make sure the Bluetooth is on; if it is not, turn it on by clicking on the Turn Bluetooth On button on the Pop-Up menu.
7. When the Bluetooth is turned on, it will show the available devices in the list and look for the icon of your Bluetooth mouse.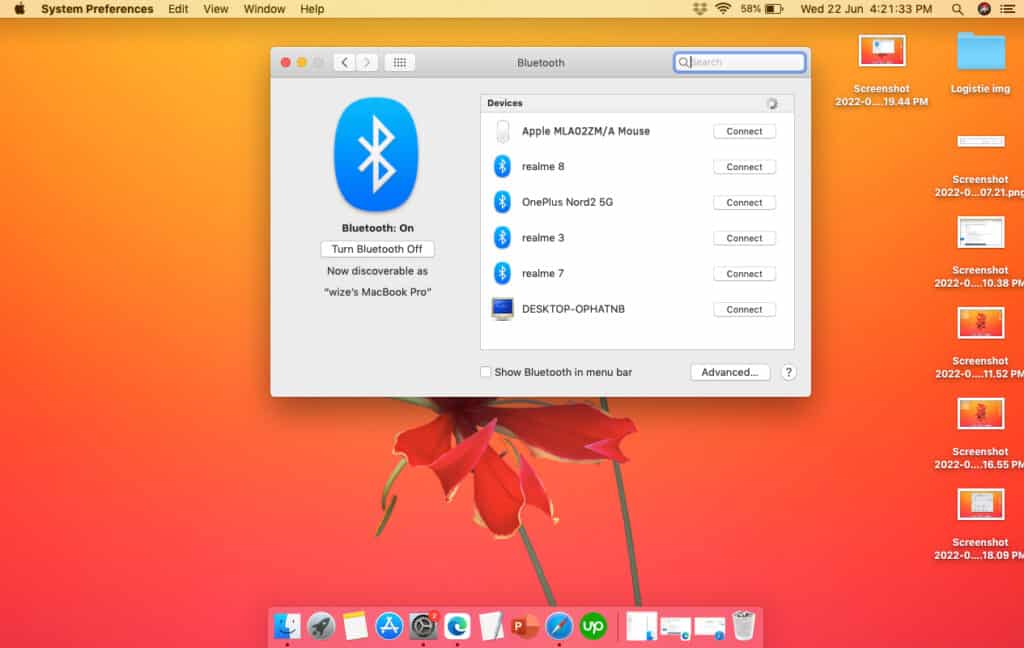 8. The last step is to click on your Bluetooth mouse's icon, which will connect your mouse to your Mac. Once the connection is successful, your Bluetooth mouse is ready to use.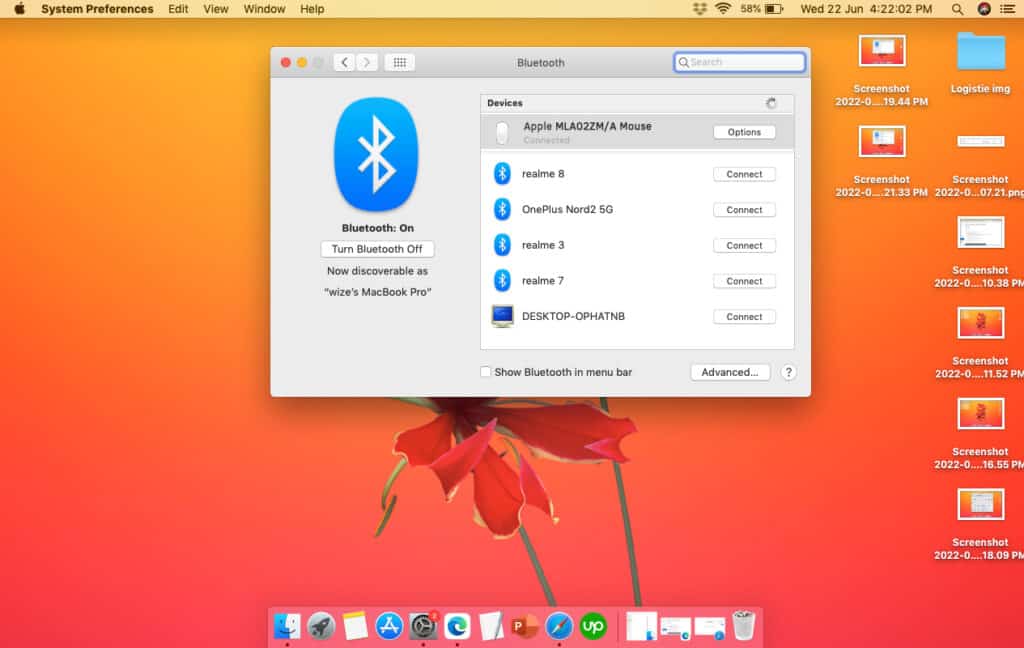 Note: You need to connect your Bluetooth mouse to your Mac only once, and it will remain connected until you remove it.
To delete a connected Bluetooth mouse, click on its name and press remove. It will remove the connected Bluetooth mouse.
What is the difference between a Bluetooth mouse and a Radio Frequency Mouse?
Apart from the Bluetooth mouse, there is another type of wireless mouse: a Radio Frequency (RF) mouse. Some people think both are the same, but it is untrue.
To use an RF mouse, you need to plug a USB dongle into your device; however, a Bluetooth mouse has a transmitter that connects to your device automatically.
All you need to do is make a few settings, scroll on connectivity options and you are ready to use a Bluetooth mouse on your Mac. A Bluetooth mouse connects to a Mac just like any other Bluetooth device.
Bluetooth Mouse and RF Mouse: Which One is Better?
A Bluetooth mouse and an RF mouse are wireless; the first comes with an inbuilt transmitter that connects to your Mac automatically, while the latter requires you to plug a USB dongle into your Mac.
The RF mouse requires a dedicated USB port to plug a USB dongle. If all the USB ports are in use, you may have difficulty connecting your mouse. On the other hand, a Bluetooth mouse doesn't require any USB port, so that you can connect it easily to your Mac.
So, a Bluetooth mouse is the ultimate winner when it comes to choosing a wireless mouse for your Mac.
How does a Bluetooth mouse get power?
A wired mouse gets power from the host device, and you want to know where a Bluetooth mouse gets power. So, the Bluetooth mouse is powered either by a rechargeable built-in lithium-ion battery or an AA or AAA battery.
Final Thoughts
The information provided in this post will help you connect your Bluetooth mouse to your Mac. Also, you will know why you should go for a Bluetooth mouse over an RF mouse. I hope this information will prove helpful to you.
References
https://computer.howstuffworks.com/mouse8.htm
See Also
How to Take a Screenshot on Macbook Pro