Bose QuietComfort Earbuds – Overview
The SoundSport Free, Bose's first truly wireless earbuds, sounded great but were hampered by connection difficulties and audio/video sync issues that Bose never fully addressed.
They also lacked ANC (active noise cancellation), which is what Bose's whole brand is centered on.
With products such as the AirPods Pro and WF-1000XM4, Apple, Sony, and other manufacturers were able to dominate the ANC earbuds market.
But now Bose is fed up with losing ground to its rivals, and it's back with the QuietComfort Earbuds.
These Earbuds are free of the issues that came with the Bose SoundSport Free, thanks to their fully overhauled design.
They sound great, plus they now include active noise cancellation (ANC) technology.
It has taken Bose quite some time to get here, but the QuietComfort Earbuds offer perhaps the best ANC (active noise cancellation) you can get in any true wireless earbuds at the moment.
Controlling The Bose QuietComfort Earbuds
Left Earbud
Hold: Check battery life or skip tracks
Insert/Remove: Play/pause track
Two taps: Cycle through ANC modes
Right Earbud
Hold: Launch smart assistant or reject incoming calls
Insert/Remove: Play/pause track
Swipe: Volume up/down
Two taps: Pick/end call or play/pause track
What Is It Like to Use the QuietComfort Earbuds?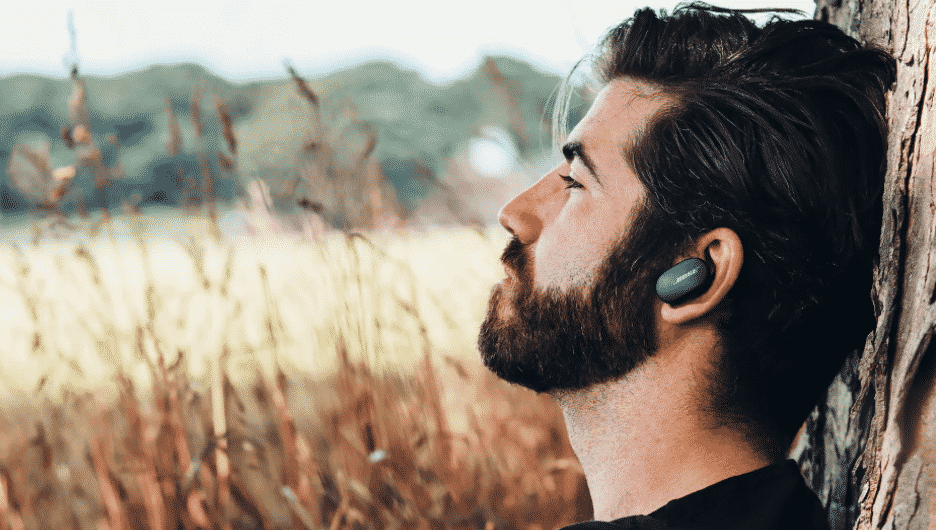 The Bose QuietComfort Earbuds come in black or white and are stylish yet bulky. The design is similar to the Noise Cancelling Headphones 700: gentle curves and a low profile.
While the Bose QuietComfort Earbuds have been reduced in size, they still protrude more from the ear compared to their rivals.
Moreover, the QC earbuds are housed in a hefty charging case with a matte black surface.
Cleaning the charging case is as simple as wiping it down with a cloth, which you'll need to do several times a week because it's a fingerprint magnet.
On the surface, the casing is lined with four LEDs that display the remaining battery levels.
There is a button that sits between the two earbud cut-outs on the inside, and you can use it to engage in pairing mode directly.
The earbuds automatically activate pairing mode when you flip the case open for the first time.
If it's not too much of a hassle, consider downloading the accompanying Bose Music smartphone app for the best sound experience.
The app allows you to change the controls easily, create a custom EQ, crank up ANC levels, or switch between devices.
By double-tapping the left earbud, you can set three instant ANC/transparency mode levels and switch between them.
ANC (Active Noise Cancellation)
The ANC inside the Bose QuietComfort Earbuds will come in handy if you travel regularly. It efficiently lowers continuous buzzing noises such as an engine's roar or a railway car's grind.
For instance, if you set the ANC to 10 on these earbuds, you can hardly hear anything.
The sliding scale lets you modify the ANC and transparency mode from 1 to 10, and it also controls the ANC and transparency mode in reverse.
The degree of ambient pass-through sound increases when the ANC level is lowered.
Battery Life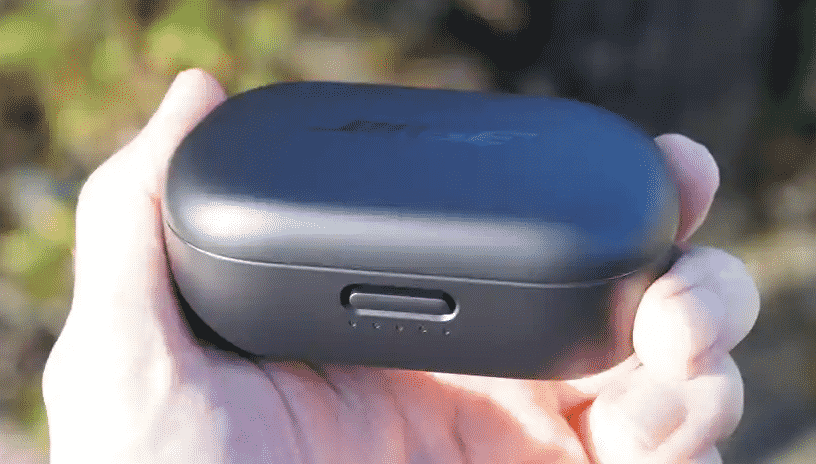 When the QCs are subjected to a sound output of at least 75dB until the batteries are exhausted, expect a better life of about five and a half hours with ANC on.
The earbuds can be fast charged by placing them in the case for 15 minutes, giving you two hours of playtime.
You'll need two hours to complete a full charge cycle while charging the case entirely through USB-C will take three hours.
The case also supports Qi wireless charging, albeit the speed is dependent on the charger you use.
Microphone
The mic technology on the earbuds is decent but not the best you can get from TWS (true wireless) earbuds; though they will get you through calls.
Speech fluency is not an issue you'll experience with the QC Earbuds mic array, although some mild distortion tends to occur.
Sound
The Bose QC Earbuds sound great, and their sound profile, which is all too common among other TWS (True Wireless) Earbuds, will appeal to most listeners.
Sound quality is based on your ability to establish a good fit, as is the case with any headset.
The three ear tip sizes Bose includes in the package (small, medium, and large) should fit most ear canals. Fitting is crucial for both optimal base performance as well as ANC.
Final Thought
All in all, the QC Earbuds will most likely be a good fit for you so long as you're willing to part with about $250.
Sure this isn't cheap by any means, but their versatility makes the price worth it. After all, you can use them for traveling, conference calls, and even daily workouts.
See Also
Best Wireless Earbuds for Kids
How to Connect AirPods to Windows 10