What is a Smart Switch – Overview
Automation has become the best and most convenient way to provide accessibility and improve operational capacity.
Since the invention of the first collaborative robot in the '60s, smart technology has become a great alternative to increasing precision.
Lighting is a significant part of the automation process. The contention has been finding a solution that allows you to control how your home is lit without physically turning a switch.
The principle behind smart switches is the ability to regulate lighting in your home. There are various critical things you need to know about these switches and how they operate.
How Does a Smart Switch Work?
A system that gives you remote access to your home lighting. The principle behind smart switches is to allow you to control lighting in your home via a smartphone app.
This system also facilitates a handy solution for people who want a convenient way to operate the way they light their homes.
This switch gives you remote access to your lighting system using WiFi and other wireless networks.
Smart switches allow you to adjust brightness, and color, and schedule when your lights come on or go off.
As an automated perk, smart switches are now equipped with voice control, thus making it easier to operate them from anywhere in the house.
Smart Light Switch Features
Smart Light switches do more than automatically turn your lights on and off. These switches also allow you to dim, brighten or even change the color theme to create the kind of mood you want.
It also gives you creative control in ambient lighting, with motion sensors and voice activation making it a convenient alternative to conventional bulbs.
This system also enables you to set a shut-off button that automatically controls your lights and shuts them off at a specified time.
Smart Switch Installation
If you are into DIYs, then installing a smart switch should be simple. All you need are the right tools. The first and most critical step is to ensure you turn off your power.
If possible, turn it off at the master power switch. Next, check if the electrical wiring has a neutral wire.
The neutral wire is a critical component when dealing with automation devices. Without it, you will need to find a qualified electrician to install it for you.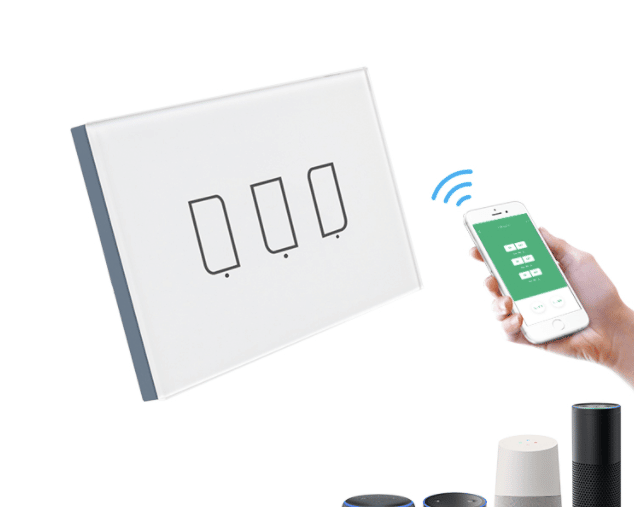 Next, all you need to do is connect the two terminals on the switch and pin it back in place. The connecting wires are colored according to function, so the connection to your smart switch should be easy.
Take care not to switch on the electricity without properly insulating the wires and securing them in place.
Smart Switch Compatibility
These switches are compatible with most home systems, but their efficiency depends on the strength of your WiFi connection.
The easiest way to know if this technology will work in your home is to check the compatibility logo on the packaging.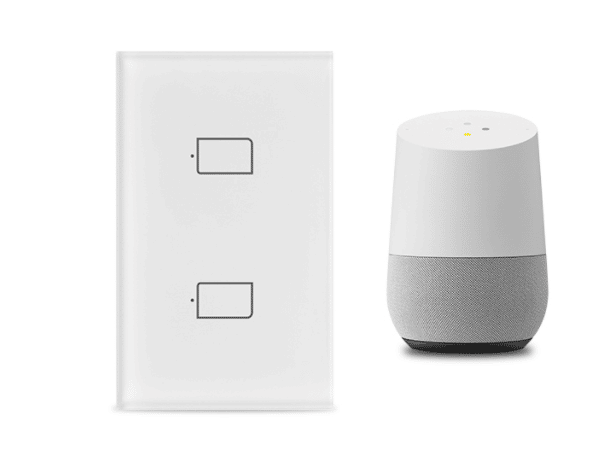 Ensure you read through the instructions carefully to get the best operational value. Smart switches are a significant investment, and they give you convenience and top quality on every level.
Perks of Installing a Smart Switch
Aside from being easy to install and improving your home's aesthetics, a smart switch has several key benefits.
Think of a situation where you are walking into your home with bags full of groceries. This light switch allows you to automatically turn the lights on with voice activation. Instead of stumbling in the dark trying to find a light switch, this system permits you to turn the lights on by simply saying the words.
Smart switches also give you the advantage of scheduled lighting. This scheduling means that you can set your lights to come on and off when you pull in from work or when you are out of town. This scheduled lighting also provides a convenient way to control brightness and intensity depending on mood.
Smart Switches also give you total control of your lighting system. You get a dynamic structure that organizes your lighting based on your personal preference at specific intervals. Like ambient lighting in modern cars, a smart switch gives you plenty of options to choose from, and it can be customized to suit the occasion.
Automation is all about improving convenience, and this is the exact value you get from installing a smart switch. You can operate all the lights in your home without lifting a finger. You do it from the comfort of your living room. This system is one of the best investments you can make as a homeowner.
Bottom Line
If you want convenience and utility value, buy a smart switch. You get a power management system that helps you save electricity and improve your home.
See Also