As one of the most trusted brands in electronics, it is unsurprising that Sony televisions are among the best available.
The Japanese multinational conglomerate corporation is one of the brands consumers can trust, particularly when it comes to its television product line.
Whether setting up a home theater or merely upgrading your television to a modern or a bigger model, you can always rely on Sony to achieve the highest standard possible with unrivaled image resolution and innovative features.
If you are looking for the best 65-inch Sony television on the market, read our reviews below to find your perfect match.
Best 3 65 Inch Sony TV Top Picks
1. Sony X80J 65 Inch TV
Specifications: 57.6 x 33.1 x 2.8 inches, 47.6 pounds, HDR, and DOLBY Vision
Stand Dimensions: 44.5 inches/1130 mm- Leg Spacing
Features
Voice-Activated Controls
Smart Remote Control
Websites viewing directly on the screen
Built-In Wi-Fi
Google TV Interface
Smart Remote Control Capability
Installing and running Play Apps and Games
Supports Multiple Languages
Additional Features
Overview
The Sony X80J is an entry-level top-of-the-line 4K television with wide viewing angles and a reasonable maximum brightness.
It has exceptional response time and excellent motion handling, allowing it to render fast-moving objects beautifully, with little to no blur.
The Sony X80J has an easy-to-use Google TV interface, vivid and accurate HDR content, and you can use the old-style Sony IR remote, or the included Bluetooth remote.
Furthermore, it is the perfect choice for gamers and sports lovers, as the images remain accurate even when viewed from the side.
The Sony X80J has a lightweight but not as sturdy build as other models designed with premium materials.
The exterior construction is entirely plastic. However, it has thick bezels and a design that does not disappoint.
Regrettably, this TV lacks some of the features you would otherwise find in high-end models.
It lacks dimming features that help improve black levels, and it does not bring out the brightness in HDR because it does not get bright enough.
Other than that, it is an excellent TV with an affordable price, compared to high-end models.
Pros
When viewed from an angle, the image remains credible
Motion handling is excellent
Simple to use Google TV interface
Cons
Does not do too well with glare in extreme brightness
Lower contrast ratios
2. Sony X85J 65 Inch TV
Specifications: 57.2 x 32.8 x 2.8 inches, 54 pounds, HDR, and DOLBY Vision
Stand Dimensions: 47.6 inches / 1208 mm-Leg Spacing
Features
Multiple Inputs
Voice Remote Control
Compatible with Alexa and Google Home
TRILUMINOS Premium Display
X1 Extreme Processor
Installing and Running Play Apps and Games
Built-In Google Assistant
Google TV Interface
Additional Features
Overview
The Sony X85J, 65 Inch TV, is one of the best televisions available for color accuracy. It is also one of the most affordable 65-inch Sony TVs on the market.
A few simple settings adjustments can provide you with the opportunity to binge on a great TV that offers quite a compelling image resolution, distinctive peak brightness, deep blacks, and a wide color range for High Dynamic Range content.
If you feel too lazy to search for channels with the remote, you can command the inbuilt Google Assistant remote to pull up whatever you want.
The Sony X85J, 65 Inch TV, has an array of remarkable, intelligent features. It includes the innovative Google TV interface, which provides access to the Google Play Store, and a collection of broad and diverse options for apps, among other things.
It provides viewers with peak SDR brightness, direct backlight, and decent HDR brightness.
Featuring Outstanding Dynamic Range to Enhance Your Viewing Pleasure, this product also includes features such as 4K HDR, Android TV, motion clarity, and more.
It is also available in a variety of sizes to meet the needs of every individual.
Pros
Provides voice compatibility
Packaged with a wide range of accessories
Easy setup
Excellent response time
Great contrast
Cons
Degraded images if watched at an angle
Distracting direct reflections
3. Sony X90J 65 Inch TV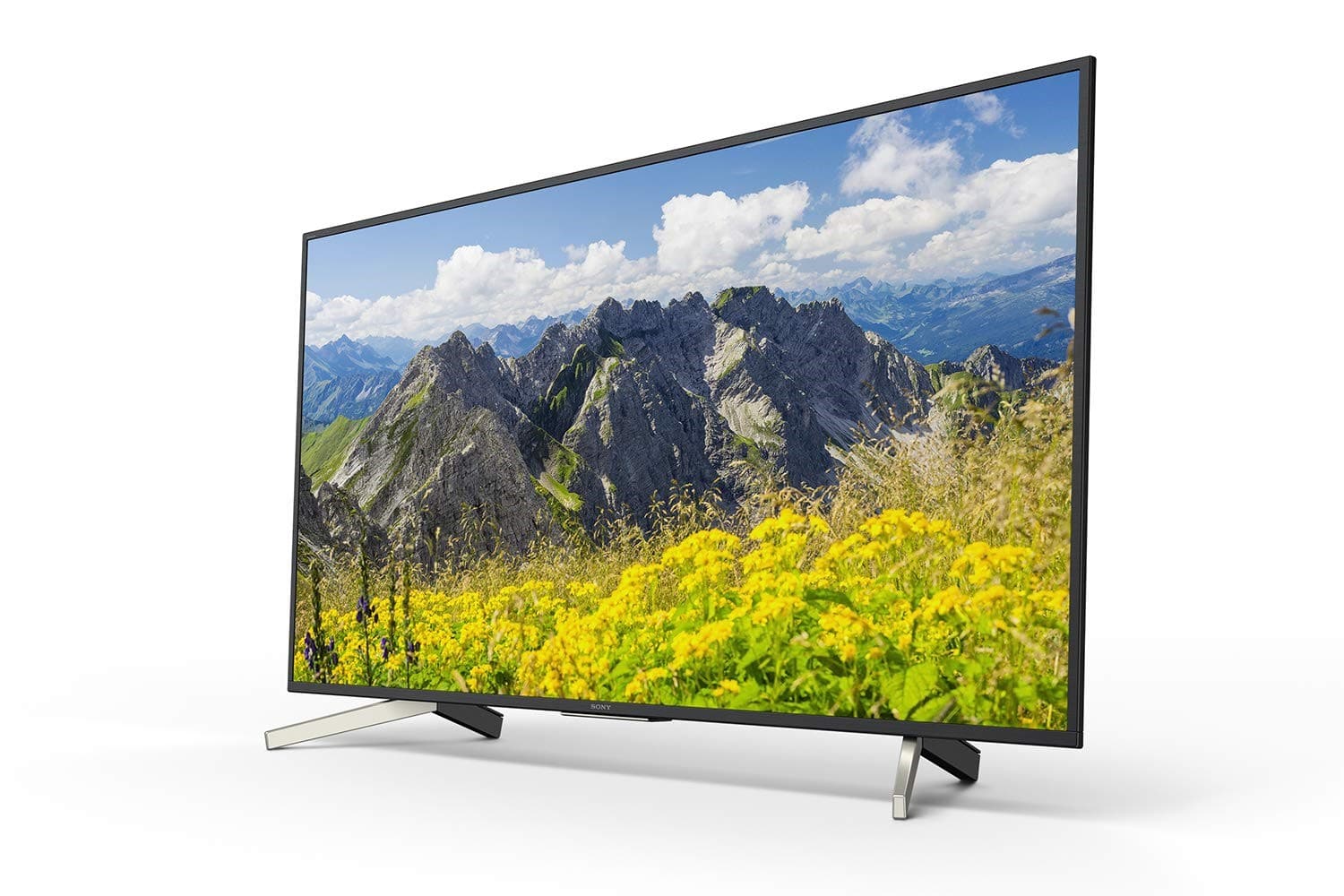 Specifications: 57.2 x 32.8 x 2.8 inches, 50.5 pounds, HDR, DOLBY Vision
Stand Dimensions: 47.6 inches / 1208 mm- Leg Spacing
Features
Apple Airplay and Home Kit Support
High Dynamic Range
Immersive Audio
TRILUMINOS Premium Display
Compatible with Alexa
Google TV Interface
Built-In Wi-Fi and Ethernet
X-Wide Angle
Additional Features
Overview
The innovative Sony BRAVIA X90J, 65 Inch TV, is an HDR Full-Array LED Smart TV that elevates the quality of both visual and sound to a completely new level.
It recognizes how people see and hear, allowing you to have a completely different experience than actively involves you in the scenario.
When used in conjunction with a Full-Array LED screen, the Sony X90J 65 Inch TV delivers ultra-realistic image quality rich in lifelike contrast.
Using sophisticated speaker innovation, the TV transforms any sound wave into an immersive and engaging experience.
Sports, gaming, and fast-paced movie lovers will enjoy the XR Motion Clarity, quick response times, and low input lag for seamless, colorful, and concise action.
The TV also comes with built-in cable management for neatness.
Pros
Exceptional Peak brightness
Remarkable Color accuracy
Excellent motion handling
Dimming features
Cons
Final words
Sony is unbeatable when it comes to its wide selection of fantastic TV collections. The highly innovative TVs made with modern technology appeal to everyone.
The above models offer HDR support, voice, and remote controls and use both Android and Google operating systems.
They are ideal for movie lovers, gaming enthusiasts, and, ideally, everyone else.
See Also