Amazon-branded Smart TVs
According to Business Insider, Amazon is set to announce Amazon-branded Smart TVs. The Insider further reports that the smart TVs will be designed and manufactured for Amazon by 3rd party companies such as TCL. Amazon is also rumored to developing its own in-house line of smart TVs, but as of now, it's unclear when those will roll out in the market.
It doesn't come as a shock to anyone that Amazon is set to release a lineup of Amazon-branded smart TVs because the company is already involved in a lot of smart TV technology.
For starters, it partners with Best Buy to sell Insignia and Toshiba TVs in North America, which run on Amazon's Fire TV software.
Also, Amazon sells AmazonBasics-Branded TVs in India. Let's not forget that Amazon has the Amazon Fire TV Cube and the Amazon Fire TV Stick, which you can connect to any TV with an HDMI port and begin enjoying Smart TV features. These Amazon-Branded smart TVs are not expected to launch until next month.
Details On the Sizes and Software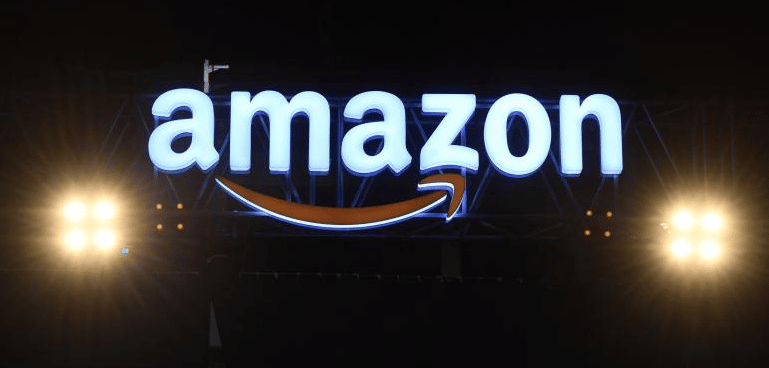 The Amazon-Branded TVs will reportedly be massive and come in sizes ranging from 55 inches to a whopping 75 inches. Given the size of these TVs and the fact that TCL will make them, we should expect that these TVs will have UHD or UHD + displays as well as HDR support.
Unsurprisingly these TVs will feature Amazon's virtual assistant, Alexa, which will be used to execute all hands-free commands. It's also expected that these TVs will ship out with the Alexa Voice Remote, granted that this remote is included in Amazon Fire TV streaming gadgets.
It has been revealed that this project has covertly been in the works for nearly two years. Defined as "a closely guarded secret at the company" by Business Insider, this lineup of Amazon-branded Smart TVs is a move by the retail giant to directly compete with other heavy-weight industry players such as Samsung and LG.
This is quite a significant move that Amazon is making, considering that these two South Korean tech juggernauts have controlled this market segment for quite some time now.
In fact, earlier this year, Samsung was named the number one global TV brand for the 15th year in a row. Furthermore, this year's statistics released back in Feb show that Samsung accounted for almost a third (31.8%) of the global Smart TV market share in the fourth quarter of 2020.
Business Insider reports that the rollout of these TVs has been setback by logistical nightmares. This is unsurprising given the global chip shortage, which has led to the delay in announcing some devices slated for this year and the supply of already released gadgets. In any case, we won't have to wait long to find out October is just around the corner.
These Amazon-Branded TVs have been mentioned only for the US market as of now, but we expect that Amazon has set its eyes on other lucrative markets such as Europe and India.
Will These Amazon-branded Smart TVs Be On Sale On Black Friday?
Of course, the timing of this forthcoming announcement is anything but accidental. Amazon has a long-standing reputation for having flash sales for its own branded equipment such as the Amazon Echo, Amazon Fire Stick, Amazon Kindle, and so much more.
Also, with the Amazon Black Friday annual sale slated for late November this year, launching Amazon-branded smart TVs shortly before the year's biggest tech deals festival seems like a smart move. This enables Amazon to steal some of the hype surrounding the event and introduce its own Smart TV lineup, which will most likely be cheaper than the competition.
It's expected that the 75-inch smart TV will be pretty affordable for the size coming in under 1000 USD or 850 Euros. Smaller sizes such as the 55-inch model are expected to be below the 500 USD mark.
As always, Amazon is as much a retail giant as it is a manufacturer; this means that it has the ability to push its own products and services front and center as well as undercutting the opposition to gain sales momentum. This means that these forthcoming Amazon-branded smart TVs will most likely sell more than other smart TV brands.
Final Thought
To sum it all up, Amazon is yet to fully reveal details on the scheduled release of its Amazon-branded smart TVs. As of now, the nitty-gritties are a closely guarded secret. But we'll let you know as soon as any other details with regard to these Amazon-branded TVs are released.
See Also