How to Unlock MacBook Pro Without Password? – Getting Started
We all have dozens of passwords to recall, and your PC's password, like a debit card PIN, is one of the most crucial, so it can be daunting if you forget it. However, even when you forget it, it's not the end of the world.
There are many easy ways to reset your Mac password and ensure you don't forget it again. First, you should ensure Caps Lock is on because passcodes are case-sensitive.
Next, try using the passcode clue by clicking the question mark in the password text box. However, don't call Apple Support if you still can't gain access. Instead, look at several ways to unlock a MacBook without the admin passcode.
The Unlock Process: Apple ID
If you've linked your MacBook user account with your Apple ID and FileVault isn't enabled, you can use the Apple ID to reset the access password in some macOS versions.
Click on your user account on the login screen.
Next, click on the question mark in the password field.
Then click the arrow adjacent to 'Reset it using your Apple ID.'
If you can't see a message saying you can reset your password using Apple ID after three attempts, your Mac user account isn't configured to be reset with Apple ID.
Now, enter your Apple ID and passcode and click 'Next.'
Next, set a new password as well as a new hint.
If you cannot recall your Apple ID or passcode, the Apple ID account webpage can help you retrieve it. Just open the Apple ID webpage, click 'Forgot Apple ID or password,' and carefully follow the subsequent onscreen instructions.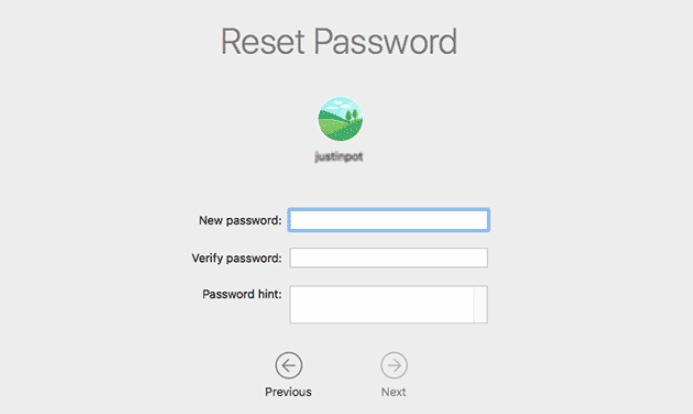 The Unlock Process: Recovery Mode
If you haven't activated FileVault encoding, you can access a secret password reset tool and utilize it to reset your user account passcode on your MacBook.
Reboot your Mac, then instantly press Command + R until the Apple logo appears.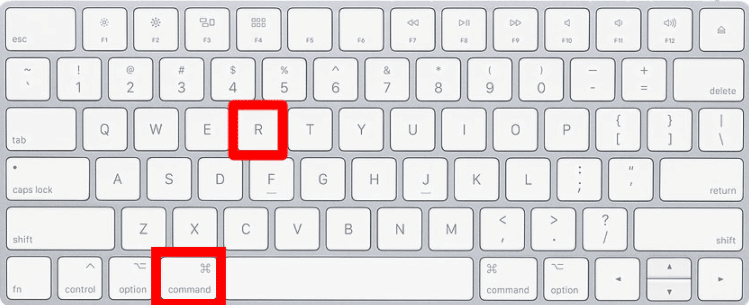 Press' Disk Utility' and then click on 'Continue.'
Next, click on 'Utilities.'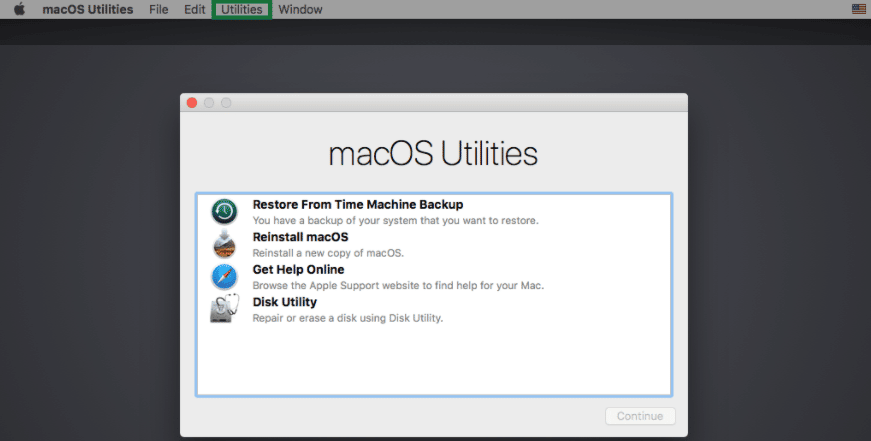 Then click on 'Terminal.'
Enter the reset passcode as one word in lower-case letters, then click 'Enter.'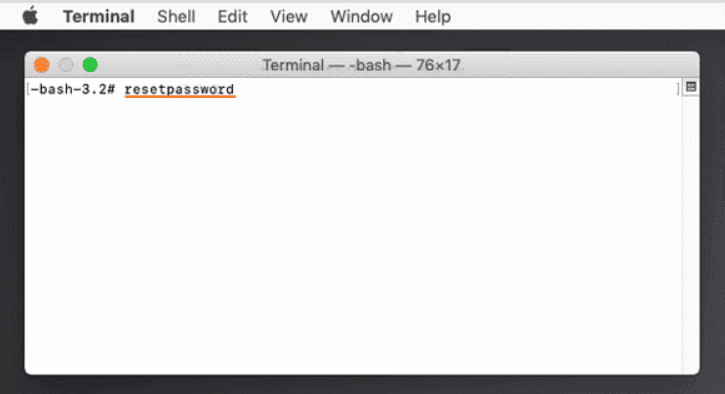 The passcode reset tool will launch, allowing you to change the passcode.
Enter a new passcode, re-enter the authentication field, and add a passcode hint.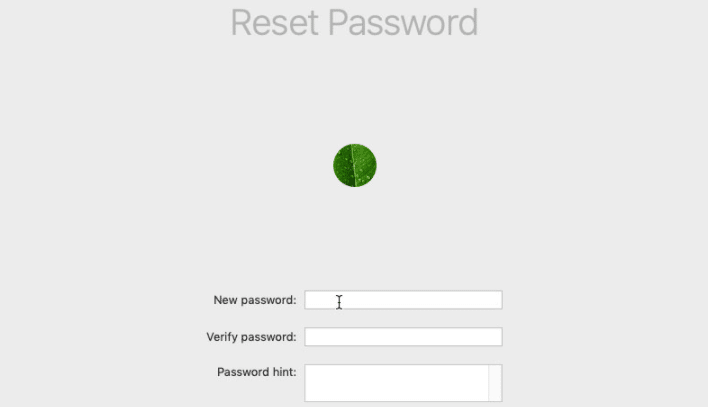 The Unlock Process: Recovery Key
1. If FileVault encryption is turned on and you've set a recovery key, you can use this key to reset your MacBook Pro's login password.
2. On your MacBook, click on the Apple Logo in the upper-left corner of your screen.
3. Next, click on 'Restart.'
4. Next, click on your user account followed by the question mark in the passcode text field, and then click on the arrow adjacent to 'Reset It Using Your Recovery Key.'
5. Key in the recovery key, click 'Next,' and follow the instructions to reset your passcode.
The Unlock Process: Reset Password Assistant
If FileVault is activated, reset your password using the 'Reset Password Assistant.'
Wait about a minute at the login screen until you see a text indicating that you can press the power button on your Mac to shut it down and boot up in Recovery OS.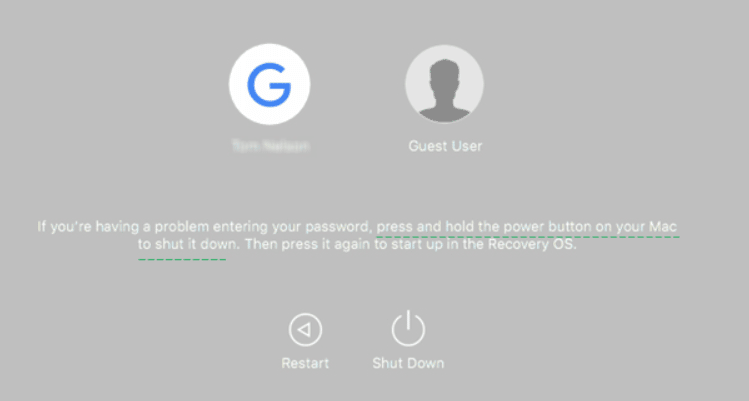 2. Press and hold the button until your Mac shuts down.
3. Then press the power button again to switch on your MacBook.
4. When the 'Reset Password' window shows up, click the 'I Forgot My Password' button and click the 'Next' button.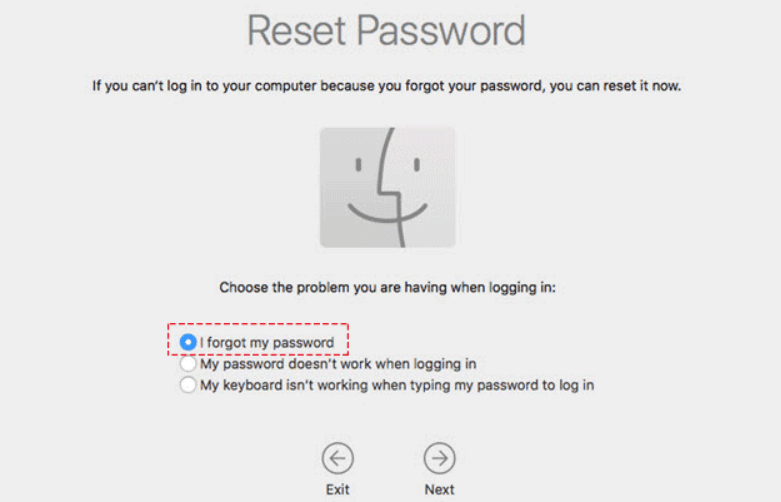 5. Next, key in the Apple ID passcode or FileVault recovery key to unlock 'Macintosh HD' depending on the option you used when you turned on FileVault initially.
6. Click on the 'Next' button to unlock the startup volume.
7. Now a list of user accounts will appear on your screen. Click on the account whose passcode you'd like to reset, and then click on the 'Next' button.
8. Next, enter a new passcode, authenticate it and enter a new passcode hint.
9. Your passcode will be reset, and when you're ready, click on 'Restart.' Now should be able to boot up your MacBook and sign into your account with your new passcode.
Note: Since you can use all the methods listed above to access your mac without a password, so can anyone else who can access your MacBook. To stop this from happening, you need to be more hands-on when storing recovery keys and recalling your mac passcode.
Final Thought
As you can see, you don't need to worry when you forget your Mac passcode. The above steps can help you gain access to your MacBook if you've forgotten your password. As illustrated, you can unlock your MacBook whether will FileVault is enabled or not. Apple has sorted out a couple of ways to unlock your MacBook without a password in all instances.
See Also
How to Take Screenshots on a Mac Pro
How to Pair AirPods to MacBook
How to Copy-Paste on MacBook Pro