Google introduced its first Computer Edition to the technology market, the Chromebook, in 2011. Since then, Google has introduced a variety of Chromebook editions for different types of users.
Chromebook laptop runs on Google's ChromeOS. Today's guide is all about how to choose a Chromebook.
If you are struggling to find the right Chromebook edition for you, then this guide will help you choose the right Chromebook.
How to Choose a Chromebook?
While buying a new Chromebook, the first question that you should ask yourself is, "how will I be using it?" This answer will clear your doubts about choosing the right edition of the Chromebook.
Step 1. Choosing the Right Category
Chromebook has different editions designed for all types of individuals. The Chromebook's editions can be categorized into three categories.
Chromebook for Work and Creativity
Chromebook for Home and Entertainment
Chromebook for Travel and On-the-Go
Know your purpose in buying a new Chromebook first. If you are not clear about your purpose, then you won't get the right Chromebook. Explore the list of categories mentioned above to know about your purpose first.
If you are buying it for professional use, then you should go with the first category i.e. Chromebook for Work and Creativity.
Likewise, the second category is for those who want to get full entertainment. The home and entertainment category will give you the best entertainment experience.
For frequent travelers, the third category is there. The Chromebook for Travel and On-the-Go category helps travelers get their tasks done.
If we talk about today's market, we have a range of Chromebooks from different manufacturers. A new range of Chromebooks offers high-end configurations.
With hundreds of models in the market, choosing the right Chromebook is a bit difficult task for new users.
Step 2. Types of Chromebooks
There are four types of Chromebooks present in the market. Depending on your requirements, you can choose the right Chromebook from the below-given types.
1. Laptop
Laptop-type Chromebooks carry the same design as a traditional laptop with a traditional keyboard and sleek design. It is portable and lightweight which gives you the best working environment.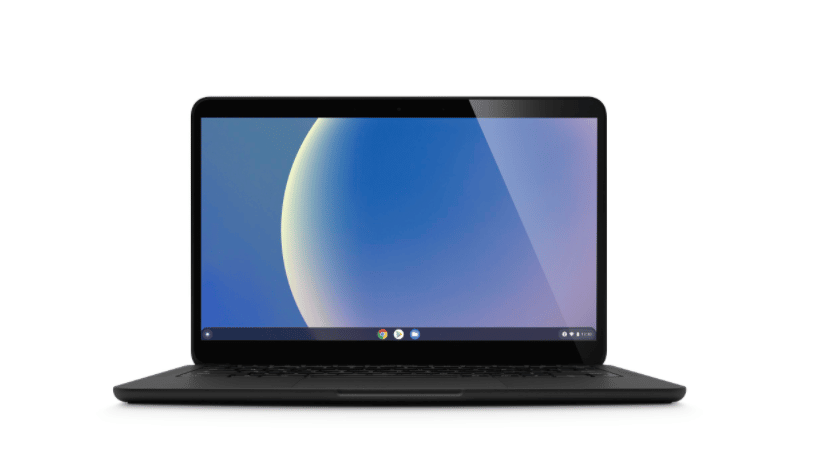 2. Convertible
Convertible Chromebooks come with an innovative 360 degrees rotation screen. Users can set the screen to the right angle to change the viewing mode.
The best thing about this Convertible edition is users can convert it to a tablet by flipping the screen. The screen of the Convertible Chromebooks is touch-sensitive.
You can also use it as a laptop by extending its physical keyboard.
3. Detachable
This edition of the Chromebook comes with a detachable keyboard. You can get extra portability with a detachable Chromebook that lets you use it as a laptop and tablet.
The detachable Chromebooks are highly recommended to those who travel or lot.
4. Tablet
Some brands provide Chromebooks that look like tablets. Chromebook tablets are highly portable as they don't come with a detachable keyboard or any other hardware.
It's a great choice for frequent travelers as it doesn't require any type of hardware support.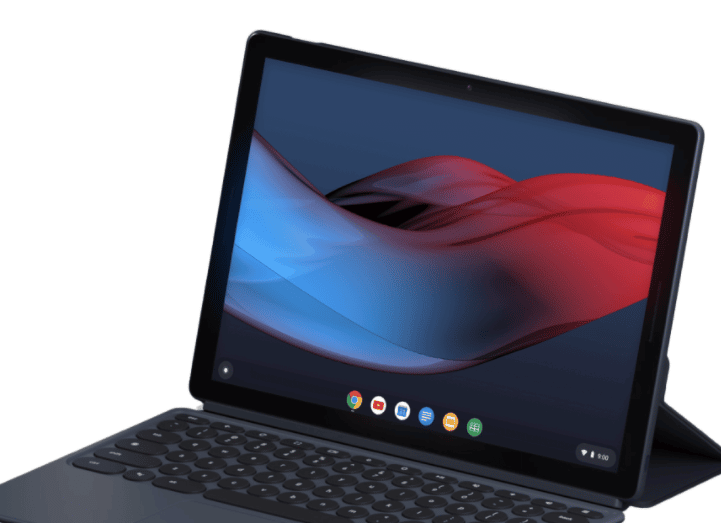 Step 3. Ideal Screen Size
After choosing the right type for your needs from the above-listed types, the next thing you need to decide is the ideal screen size. Just like any other laptop, Chromebooks also come in different screen sizes. Let's collect some more information about the screen size of Chromebooks.
1. Small
The size of the Small Chromebooks is 10-11". The small-sized Chromebooks are ideal for travelers. It can be stored in a pocket-sized bag and are light in weight.
2. Medium
The size of the Medium Chromebooks is 12-13". This is the most common size and is good for all types of users.
If you are planning to buy a Chromebook for regular use, then Medium-sized Chromebooks are ideal for you.
3. Large
The size of the Large Chromebooks is 14-15". This type of Chromebook is ideal for office work or home setup.
The large-sized Chromebooks come with a high-configuration system that is good for professional use.
Step 4. Your Budget
The last thing you need to consider while choosing a new Chromebook is the budget. You need to set up your budget first.
Since there are different types of Chromebooks present in the market, their pricing is also different as per their hardware and software configurations.
Since there are hundreds of Chromebooks available, you can't decide which one is right for you. The pricing of each of these editions is different.
For that reason, you need to set up your budget first. Know how much you are willing to spend on a new Chromebook? This will help you sort out the list of Chromebooks that suits your basic requirements.
Step 5. Choosing the Right Brand
Chromebooks became more popular with new manufacturers in the market. Initially, Chromebooks were capable of installing a few Google apps only.
If we talk about the new generation of Chromebooks, they are capable of installing all types of applications and third-party software.
The latest Chromebooks are now more powerful than traditional Chromebooks.
With high competition in the market, Chromebooks are now manufactured by almost all major laptop manufacturers.
Here we have listed down the top brands or we can say top manufacturers of Chromebooks. The following list includes world-class brands.
Google Chromebooks
Acer Chromebooks
Samsung Chromebooks
Asus Chromebooks
HP Chromebooks
Dell Chromebooks
These are all the world-class Chromebook manufacturers in the market. These brands have their ranges of Chromebooks from low budget to premium-end.
Depending on your basic needs, you can go with the most trusted brand.
Wrapping up!
So guys, this is how you can choose the right Chromebook from the market. Everything you want to know about Chromebooks is given in this article.
We have enlisted the different categories of Chromebooks, their types, the ideal screen size, and the available brands.
Now, it is up to you to choose a suitable Chromebook from the desired brand. Make sure that the Chromebook that you pick is perfect for your needs.
Decide your purpose, choose the right brand, set up your budget, and pick the right Chromebook. It is that simple!
See Also