Nikon D7500 landscape settings
Nikon D7500 comes as one of the most sought-after DSLR when it comes to Landscape Photography. Besides all the other exceptional features, it has a 20MP DX-Format CMOS Sensor that helps you to shoot detailed images even in harsh lighting conditions.
It further boasts a 51-point autofocus system along with a constant shooting speed of around 8 fps, making it a paradigm of fast-paced shooting.
Landscape photography with Nikon D7500
How to shoot landscape photography using Nikon D7500
Step 1. Versatile Autofocusing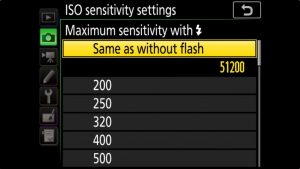 The D7500 has an autofocus system that allows you to keep pace with fast-moving action and shoot creatively in a broad range of scenes.
This advanced camera has a 51 focus point covering a wide area of the frame, including 15 cross-type sensors offering more powerful detection strength, and one center point that's compatible with f/8.
Hence, the autofocus system is the first feature to play with when it comes to shooting the most perfect landscape photo.
Even though the objects you are shooting aren't moving, you would still need it to get the best focus for your given shot.
Step 2. Determining the ISO Sensitivity settings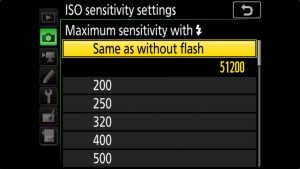 The overall light exposure to your landscape photo plays a big role in ascertaining its overall impact. Hence, you must be careful while playing with the ISO sensitivity settings. You can choose the range of ISO settings for optimum light exposure to your landscape photo.
You can set your ISO sensitivity to 100 as this simply matches whatever ISO you're using. Keep Auto ISO sensitivity control ON.
However, this will potentially be turning this off quite frequently, such as tripod-based work where you always want the same ISO. Maximum sensitivity can be set to a high of 3200.
Step 3. Advanced Scene Recognition System
To get a better understanding of the Advanced scene recognition system, you first need to know about Group-area AF mode and Auto-area AF mode.
The camera has a group-area AF mode, that utilizes five AF points, to keep 'moving and low-contrast subjects in sharp focus. In auto-area AF, subjects of a landscape can be detected with precision, thanks to the camera's Advanced Scene Recognition System.
You can make it work with its 180K-pixel RGB sensor. AF detection is available down to -3 EV, making it possible to capture a beautiful landscape even under dimly-lit moonlight.
You can ensure even greater focusing accuracy by using the D7500's automatic AF fine-tune function that allows you to adjust the precision of each of your lenses.
Step 4. Setting the shutter priority
This mode allows you to choose the shutter speed for proper exposure. You can choose a faster shutter speed of 1/125th second when the camera is handheld.
For a fast-moving action, select at least 1/200th second or go higher. E.g. to take the photo of a waterfall, you can reduce the shutter speed down to 1/60 and put the camera on a tripod stand.
The waterfall will look soft and soothing, keeping the surrounding scene in focus.
Step 5. Selecting the aperture priority
In this mode, you choose the aperture (f/stop) allowing the camera to decide the shutter speed for a balanced exposure.
An appropriate aperture setting helps define the depth of field, or how much of a photo appears in focus from foreground to background and everything in between.
Higher numbers, such as f/8, f/12, and f/16, etc., create a deeper depth of field, bringing more of the scene into focus.
Once you have made yourself comfortable with all the above-mentioned features of the Nikon D7500, you can certainly get the best out of your landscape photography.