How to Adjust Nikon D7500 Portrait Settings
If you want to capture portraits that are as good as real-time, Nikon D7500 is surely the camera that you must look out for among the wide range of cameras available around.
It flaunts a 20.9 MP CMOS sensor that can frame flawless pictures up to 5568 X 3712 pixels and a DX sensor or cropped sensor that help to change the lens focal length from cropped DX to the corresponding 35mm full-frame focal length.
Portrait Photography Settings on Nikon D7500: How to Shoot Portrait Using Nikon D7500
Step 1. Articulating Touch Screen Monitor
If you are a beginner and don't know much about the articulated touch screen, it's a liquid crystal display that can be flipped or adjusted as per your specific requirements for a shot or a video.
Talking about the Nikon D7500, you can color customize the huge 3.2" high-resolution (922K-dot), tilted, touch-screen LCD Monitor with the help of Monitor Color Balance in the Setup Menu.
The Nikon D7500 facilitates this feature to enter text with an on-screen keyboard and you can select a Spot White Balance area and an autofocus area while clicking Live View and then just touch the shutter (Touch Shutter) to release it from Live View.
The touch screen capability makes it simple to view, scroll and zoom through playback images.
You can also use the "Frame Advance Bar" to review images quickly by just scrolling them and not having to swipe one by one.
Step 2. Group Area AF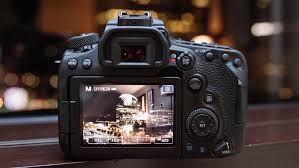 During this process, the camera generally focuses o the desired object while using the user-selected group of focus points and one can easily focus on the given object instead of the background.
Most of the time, Group area AF mode is been used for subjects that are difficult to shoot with a single focus point.
So, while you get along with the portrait shot using Nikon 7500, use all five AF Points that are configured in a cross-shaped pattern to focus on a subject, especially in situations where choosing a single AF Point may not give you the desired output.
Step 3. Electronic Front Curtain Shutter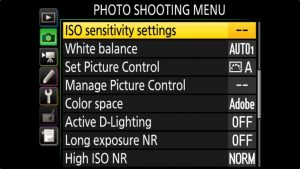 Choose this feature in the Custom Setting D4 to minimize camera vibrations that control potential blur in situations such as portrait and macro shots.
Use it with Mirror Up (Mup) Release Mode during either Live View Shooting or Viewfinder. The powerful 20.9-megapixel sensor makes the slight movements more apparent in images shot on Nikon D7500.
Step 4. Picture Controls
By using the Auto Picture Control feature offered by D7500, you will allow the camera to decide the best settings for your capture.
The Flat Picture Control is preferred by the videographers as it supports the greatest latitude for post-processing with retention of all the details in both shadows and highlights.
A Clarity Parameter and a Brightness adjustment are also included in the Picture Control option that allows a wider range and a finer (0.25 step) adjustment increment.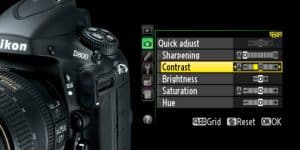 Step 5. White Balance Improvements
You can use the two White Balance options offered in D7500 along with 'Keep warm' and 'Normal Lighting colors' that in turn will preserve the warm glow fashioned by incandescent bulbs to add a warmer touch to your outdoor portraits.
This feature allows you to store up to six Preset (PRE) White Balance settings and make use of the Live View Spot White Balance measurement.
Nikon D7500 is among the best portrait photography cameras you can count upon on.
Still, if you are not professional in portrait photography, you have to play with all the above-mentioned settings to get that perfect portrait photo.