Adjusting Canon EOS R Landscape Settings for Landscape Photography
Landscape photography can be tricky if you wish to have unique shots for an unparalleled experience. Canon EOS R is one of the ideal cameras appreciated by professional photographers.
Featuring a flexible Vari-Angle LCD screen, this new-age camera lets you take shots from various angles that include low angles too.
You can see the exposure and composition accurately to get the best shot with a tap on the screen.
The sensor of the device is dust-proof, and, hence, the shutter curtain starts functioning automatically after the camera is turned off.
How to shoot outstanding landscape photographs with Canon EOS R?
Step 1. Circular Polarizing Filter is extremely beneficial
The polarizing filter can block specific light waves eliminating the scattering of excess lights that usually affects the sensor. It lowers the glare and atmospheric glaze along with boosting the color.
You will get more richness and depth to the landscape photographic composition. Moreover, you can always rotate the circular polarizing filter for organizing the light play.
The viewfinder can assess this process. The auto-exposure capability of the camera eases the light that is lost via polarization that counts to 1.5 to 2 stops approximately.
Circular Polarizing Filter
Step 2. Advantage of the focus peaking
Canon EOS R is regarded as the only 'non-cinema EOS camera' possessing the feature of focus peaking. You may find the high setting as very high and the low setting as extremely low.
You will be able to get the focus peaking only when the AF/MF switch on the lens is already set to manual focus.
In case you bear a full time manually override USM lenses; it won't be possible for you to make use of the focus peaking if the focus is adjusted with the lens (AF Mode).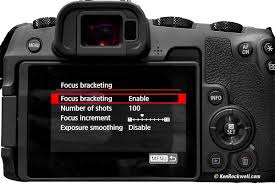 Step 3. Easy customization for one of a kind effect
EOS R is a photographer's love as it is constructed to give the standard photographic boundaries a beautiful push.
The camera has an EF-EOS R Mount Adapter that provides the flexibility of utilizing the EF-S or EF lens. The adapter affects the AF speed and the quality of the shot.
Canon Mount Adapter EF – EOS R
Step 4. Varying ND Filter for capturing the real essence of nature
If you desire to work with moving nature like cascades of water, waves, etc., use the varying ND filter, proper shutter speed, ISO, f-stop, etc.
Do adjustments with the filter using the back dial of the lens and get the optimum lighting for the distinct setup. Moving water can be captured with a shutter speed of 1/4 to 1/8 second.
You can receive the details preserved with the conveyance of motion. The depth can be maximized by stopping down to f/16. The best quality is achieved when the ISO is set around 100 – 200.
Step 5. Optics for better performance in landscape photography
The highly-skilled engineers of Canon have constructed a large 54mm inner diameter, 20 mm short flange-back distance giving birth to the new RF mount that further lets them build optics having larger rear elements like RF 50mm f/1.2L USM.
Canon EOS R is vowed to exceed the expectations of ultra-professional landscape photographers.
With a full-frame 30.3 MP sensor, ISO, Dual Pixel CMOS AF, new RF lenses, wide and high-speed lens mount, interchangeable lens, and many other advanced features, this camera is a winner in the land of photography and film-making.
Step 6. Reach out Emotions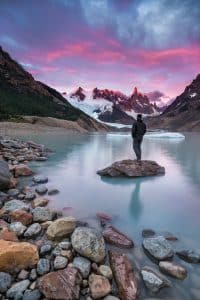 When people look at one of your clicked photos, they always have an emotional response.
Perhaps they had visited that location many years ago or they are impressed by the overall beauty of the shot you clicked, maybe they don't like your shot because of something, their emotional response could be positive or negative but they'll always have one. Try to use this to your advantage.
Are there some cheerful birds playing in the foreground? Or is there a big wave coming?
How does that landscape make you feel? Next time when you are going to take landscape photos try to pinpoint the emotions of your scene.
Step 7. Try to look for a focal point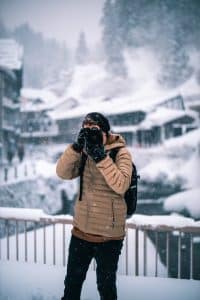 Often, in landscape photography, you try to capture a scene from very far away. As a result, your focus is set at infinity. Try to get an afocal point in your landscape photograph.
It might be a striking tree, a boulder or a rock, etc. You need to think not only about what the focal point is but where you place it as well.
Step 8. Capture Dramatic skies in your landscape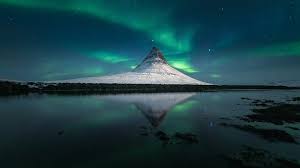 A great landscape photo needs just as much sky as lands, a boring grey sky makes your landscape boring but doesn't let it dominate your shot. Do little tuning.
Use some filters(i.e. polarizing filter for a fine color and contrast). Try wrong white balance (using wrong white balance can create a dramatic sky especially at the beginning or end of the day). Additionally, you can consider enhancing the sky in post-production as well.
Step 9. Cooperate with the weather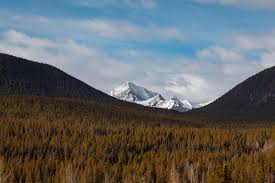 Depending on the weather a scene can change drastically, so choosing the right time to shoot is important for a photographer.
A bright sunny day might be a good choice to click a landscape photo, however; an overcast day when rain might happen at any time is even a better choice as it can give your photography the real mood and ominous overtones.
Rather than waiting for a good day to click a picture corporate with the weather look for windy days, storms, rainbows, sunrises and sunsets, etc.
By working with these variations, you can see how much benefit they forward you.
It's not mandatory to stick to the rules. Try breaking them sometimes. It can work uniquely and you can find your style as well.
The Canon EOS R is the first full-frame mirrorless camera with the new RF mount technology. It has a 30.3- megapixel CMOS sensor without an optical low-pass filter which is on par with the Canon EOS 5D Mark IV DSLR camera.
The EOS R uses a new DIGIC 8 image-processing engine and has a native ISO range of 100-40,000, which can be expanded to settings equivalent to ISO 50 and 102,400 exactly matching the EOS 5D MARK IV.
Also, the users will be able to use Canon EF lenses on the EOS R via an adapter. The ESO R features a great 3.69 million dot resolution electronic viewfinder and an impressive magnification of 0.76x alongside a fully-articulated 3.15″ touchscreen, one SD card slot, and 4K video with 10-bit output externally over HDMI.
The Canon EOS R comes with C-Log as standard and can record internally at 4:2:0 8-bit with Rec. 709 color space, and externally at 4:2:2 10-bit with Rec. 2020. It can shoot 1080p(full HD) up to 60fps and 4k (UHD) up to 30 fps.
Best canon lens for landscape photography