How to Connect Google Home to Phone? – Overview
Smart speakers have become almost part and parcel of our lives today. In 2016 Google launched two smart speakers, first the Google Home then the Google Home Mini. Both of these smart speakers are driven by Google Assistant, an AI platform inherent to android devices.
You can ask your Google speaker anything, and you can even command it to execute specific tasks such as switching on lights. As a result, the Google Home is a hands-free all-rounder that you can place anywhere in your home, including the kitchen, bedrooms, or living room.
You can prompt the speaker by simply saying, "Hey Google," the device will respond, and you can ask the speaker to queue or play your favorite music or TV shows. In addition, these speakers are lightweight, making them ideal for use both indoor and outdoor.
Before you begin using the Google Home speaker, you need first to connect it to your phone. Fortunately, linking your Google Home to your Android or iOS device is pretty straightforward. This is a step-by-step guide on how to connect Google Home to your phone.
The Setup Process
Plugin Your Google Home to The Socket
Plugin your Google Home to the socket using the original cable. After a few minutes, the speaker will light up and begin scanning for your phone. Your smartphone should be close for the speaker to detect it. The speaker has no on or off button and is always on when plugged in.
Download The Google Home App from The App Store
Download the Google Home app either from the iPhone app store or the Android play store. Next, launch the app and agree to turn on location. Next, ensure your device is connected to your home Wi-Fi, and your phone will pass that information over to your Google Home speaker.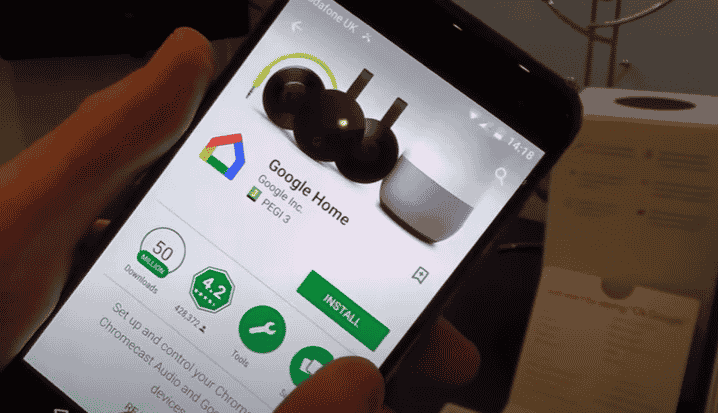 Log in with Your Google Account
To use the Google Home app, you need to have a Google account. Google recommends you use a Gmail address as your account. If you don't have a Gmail address, it would be best to set up one using your phone or PC.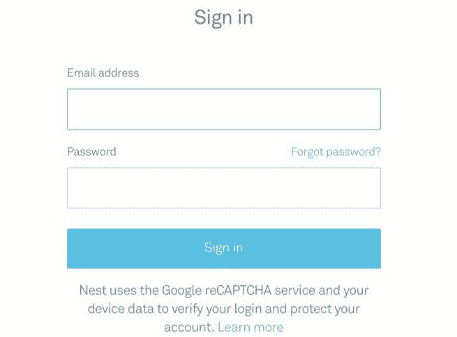 Set Your Current Location
After setting up a Google account, sign in and set the location of the google home speaker. The smart speaker needs this so that it can provide you with accurate weather.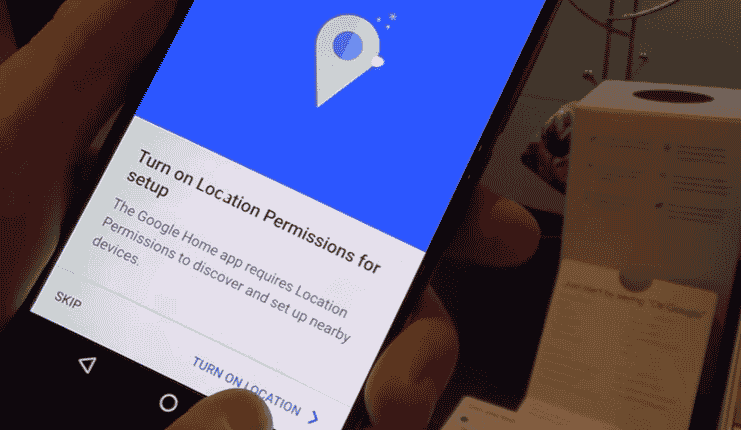 Link Your Music Streaming Platform
The Google Home smart speaker supports four music streaming platforms: YouTube, Google Play Music, Spotify, and Pandora. You can use any of these music streaming platforms to request albums and certain tracks.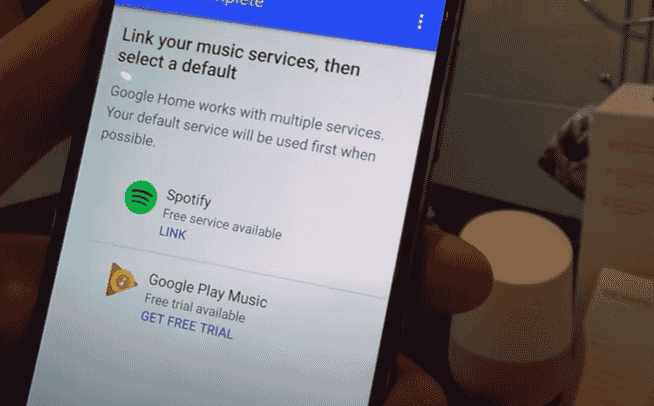 Skip Through The Tutorial
Google will provide you with some essential tips on how to use the Google Home smart speaker and some exciting things you can ask the speaker. Go through all these steps; you might find something catchy that you didn't know
How to Connect Google Home to Phone?
Add Optional Features You Like
You can set up option features you like on your Google Home speaker. Click on the left-hand Menu Button (it's a three-line icon) and then proceed to tap 'more settings,' and you will see the complete list of options.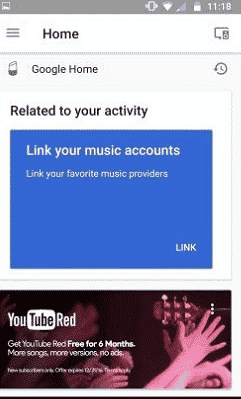 Change Your Name in The Google Speaker
To change the name, the speaker calls you as it responds, scroll down to the 'Personal Info' button, click it and then click 'Nickname' to change what the speaker calls you. You can even teach the speaker how to pronounce your nickname.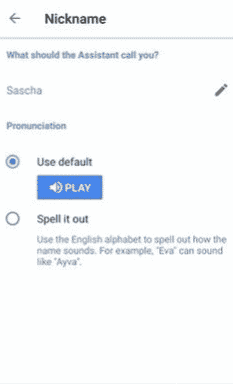 Enter Your Travel Locations
If you'd like for your Google Home speaker to give you precise travel times under 'Personal Info, ' click on 'Home & work locations.' Enter both your office and home address, and then you can ask the speaker how long your commute is.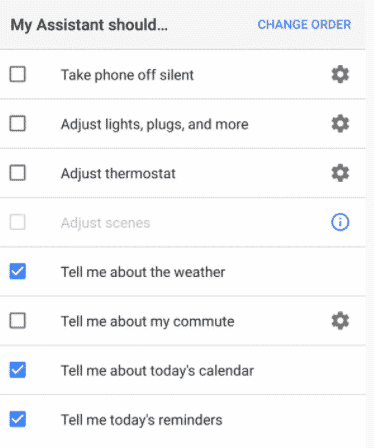 Add Smart Home Gadgets
Google is compatible with many smart home gadgets such as TVs, lighting, streaming devices, etc. you can click on home control to add a Philips Hue bulb or Google Chromecast. All these gadgets need to be on the same network as the speaker for them to work.
What Can You Do After Connecting Google Home to Phone?
Make Calls
Once you're all set up you can make calls on your Google Home. For instance, you can say, 'Hey Google, Call [contact name.]' Also, when on the call, you can say end the call by saying 'End Call' or redial a number by saying 'Redial.'
Use Google Home as a Bluetooth Speaker
You can listen to music saved locally or from apps not supported by Google. In fact, you can even stream movies and TV shows on your phone.
Final Thought
To sum it all up, connecting google to your phone is pretty easy if you follow the steps illustrated above. That said, Google lets you tweak and add many devices to your Google Home via the app, and you can control all these devices so long as they share the same network.
See Also