How to use Siri on iPhone 11 Pro
Most Apple users have a love and hate relationship when it comes to the Siri feature.
However, if you are someone who uses Siri extensively, then it may be hard for you to live without it.
If your Hey Siri not working, you can fix it easily with a few steps! Siri makes your experience with your phone seamless.
There is a host of activities that you can do only using your voice when you have Siri activated on your iPhone.
Here are the steps to use Siri on your iPhone Pro 11:
To use Siri all you have to do is either say "Hey Siri" out loud or hold down the side button for a few seconds
• Once Siri is activated, Siri will say, "What can I help you with?"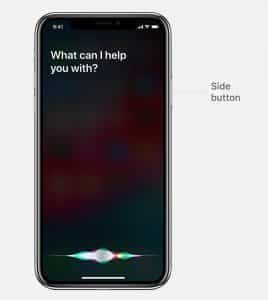 • Say in your own words what you would like Siri to do, for example, you say "Search for Cats" or "Call Mom" or "Open Calendar" or "Set a Reminder to get groceries" and a lot more
• If you are not sure what actions Siri can perform for you, you can say "Help," and Siri will show you a list of actions that Siri can perform
• If you have an app open, you can even use Siri to navigate it, such as replying to emails.
• Once you are done using Siri, you can either say "Bye Siri," or you can swipe up starting from the very bottom of the screen to return to your home screen
Activating Siri:
You can use Siri by either pressing the Side Button for 2 to 3 seconds or by saying "Hey Siri" out loud, but before you do so, you need to ensure that Siri is activated.
1. Head to the Settings app and scroll until you find the "Siri & Search" option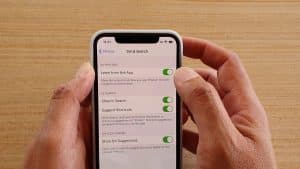 2. After you have clicked on it, scroll until you find the Ask Siri Section
3. Here you can either activate the "Listen for Hey Siri" option to activate Siri with a voice command, or you can activate the "Press Side Button for Siri" option to activate it by holding down your side button, or you can activate both options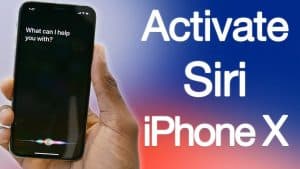 4. When you opt for activating Siri using voice command, Siri will ask you to read out a few commands so that it can familiarize itself with your voice.
5. You can now click out of the Settings app and test out Siri.
Siri is a helpful feature that makes working with your phone easier, especially when you are in a hurry and do not have the time to type out a message or you want to set a quick reminder for yourself.
Siri can even help you add or subtract large sequences of numbers, look up a particular word, and much more.
With Siri, an iPhone user can get a lot done, and hence many consider the "Hey Siri" feature to be something that they cannot live without.
How to activate Siri on iPhone XR
iPhone screen replacement cost
Best External Microphones for iPhone