How to Pair Sony Headphones – Getting Started
If you have just gotten a brand new pair of Sony wireless headphones, then you'll need to activate 'pairing mode' to link the headphones with a device of your choice. Sony Bluetooth headphones work with various kinds of devices, including smartphones, laptops, and tablets.
Some Sony headphones can even connect to gaming consoles such as PS5. This is good news if you're a gaming fanatic and want to connect your Sony headphones to your PS5 to enhance your online and offline gaming experience.
Sony is renowned for making top-notch devices, and their Bluetooth range is no different. The output from most Sony Bluetooth headphones is nothing short of impressive. When you search online, you'll find plenty of reviews about the top-notch quality of Sony headphones.
So how do you activate 'pairing mode' on Sony Bluetooth headphones to connect them to any device? How do you troubleshoot pairing problems on Sony headphones? Let's look at these queries and a lot more in this review.
The Process of Activating Bluetooth Pairing Mode On Sony Headphones Is as Follows:
Start by turning off your Sony Bluetooth headphones if they are on. Before you turn off your headphones, you need to ensure that they are sufficiently charged. You don't want them powering down during the pairing process.
Next, press and hold the power switch for a couple of seconds. You can use the ID set button instead; you'll also need to press and hold it for a couple of seconds.
At this point, the LED notification light on your Sony headphones will flash rapidly. When you see this, you can release the power switch or ID set button. The LED notification light may flash red or blue depending on the model of the headphones.
Now you have activated pairing mode on your headphones, and you can proceed to connect them to a device of your choice. Note that once pairing mode is active, you only have 5 minutes to link the headphones to a device; otherwise, you'll repeat this process.
Next, unlock the device you're connecting your Sony headphones to. Your headphones should be within 1 meter from your device to connect without any glitches. Depending on the device, you should easily find the Bluetooth button and turn it on.
Once Bluetooth is active, you'll see a list of open Bluetooth devices. Scroll down until you see the model number of your headphones and click on it. Your device may not show your headset's model number. If this happens, you'll need to repeat the process.
Your device might need a password to authorize the connection. If this happens, enter '0000' into the device. If you had changed the code, enter the new code and click OK.
Now your Sony headphones and your device should be paired successfully, and you can listen to anything you like including music and podcasts.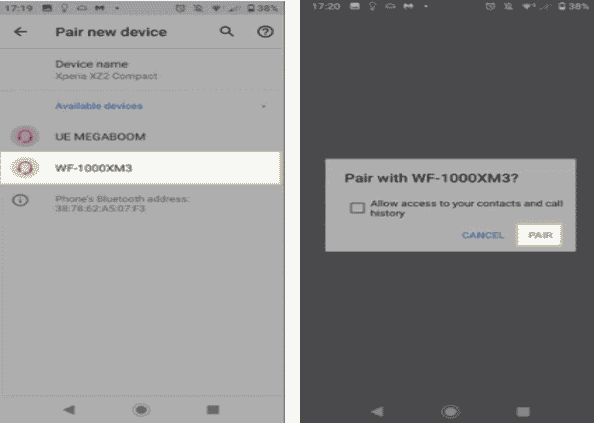 Tip: To enter 'Pairing Mode' the button you hold down depends on the specific Sony headphones you have. On most Sony headphones it's the power button but you can check the owner's handbook that came with the headphones to confirm.
How Do You Activate NFC Pairing Mode On Sony Headphones?
You can also pair Sony headphones to other devices using NFC (Near Field Communication). NFC is not as common as Bluetooth, but it's another impressive way of connecting your headphones to any smart device.
Before pairing your headphones to a device using NFC, Sony recommends that you reset the Bluetooth connection on your headphones to prevent any connection issues. To reset your Sony headphones, press and hold the play/ pause switch for a couple of seconds, after which you'll see the LED notification flashing.
To pair your Sony headphones using NFC, first enable NFC on your smartphone. For iPhones, NFC is always on for Android devices, open 'Settings,' go to 'connections,' and then click the button next to 'NFC and Payment' to turn on NFC.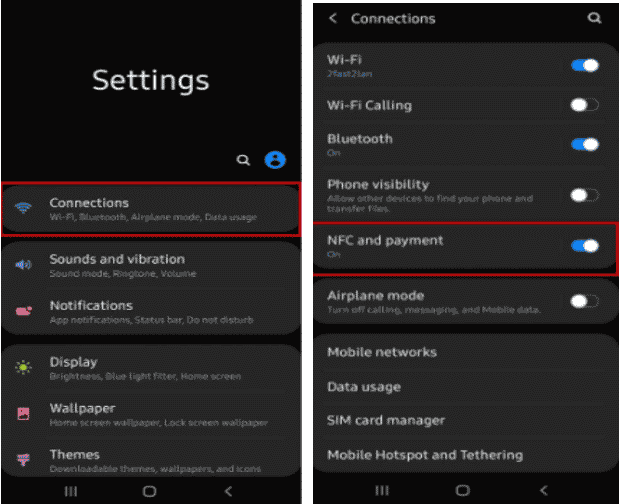 Next, press and hold the 'N' sign on your Sony headphones until you hear a short sound or vibration. The vibration means that pairing is successful.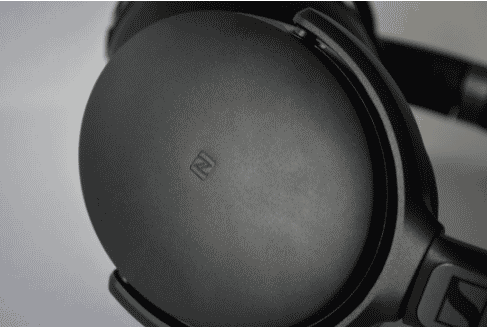 A pop-up text will appear on your smartphone asking you to allow pairing; click 'Yes.'
Now pairing is successful, and you can listen to audio files using NFC.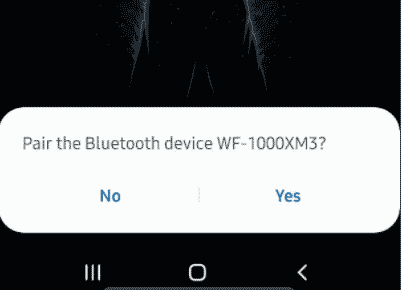 Troubleshooting Connection Problems
If you have carefully followed the steps above and are still unsuccessful in pairing your Sony headphones with your smartphone or laptop, try clearing paired devices on your device. Also, some Sony headphones have a max of 8 devices they can be paired to. If you reach the max, the first device it was paired to will be replaced by your latest connection.
Final Thought
To sum it all up, now you can successfully pair your Sony Bluetooth headphones with any device. Moreover, Sony Headphones are known to have a good range, so even if your smartphone or laptop is quite far, you can still enjoy your music flawlessly.
See Also