How to Use Laptop as Monitor for Xbox One? Overview
How to use the laptop as a monitor for Xbox One? – When it comes to gaming, there are several options one can choose from. Gamers can be found everywhere – maybe there are PC gamers or Console gamers.
Talking about console gaming is divided into two famous groups of gamers – The PlayStation and Xbox gamers.
PlayStation is a product of Sony, whereas Microsoft makes Xbox. The benefit of Microsoft Xbox One is that it gives countless experiences for gaming.
One requires the console, the Xbox controllers, and a TV to connect it with to play.
However, what if your TV doesn't start? How would you play the games? Do you have plan B in your mind for gaming? Well, yes, you do have your laptop, which can serve the purpose of a screen or monitor.
A single laptop screen may not be able to give you the same gaming experience as bigger screens would. You can experience a dual screen gaming by connecting an external laptop monitor to your laptop.
How to Use Laptop as Monitor For Xbox One? – Your Next Best Alternative
We share some of the steps for using a laptop as a monitor for Xbox gaming. To ensure the proper connectivity guidelines and follow some requirements. Nothing can stop you from gaming with this setup.
Now, the question is how you connect a laptop to Xbox One. Don't worry, as it can be done in different ways. These can be done either by using cables, wirelessly or by streaming methods.
Use an External Laptop Monitor
1. Use HDMI Cable to Connect Xbox One To Laptop
It is one of the best methods to connect the Xbox One to the laptop. Every laptop has an HDMI port these days, and it is not a big deal to find the cables.
Xbox One has the included set of HDMI cables that can be connected to laptops seamlessly. The HDMI input connector on the laptop comes in handy for this requirement.
After you have put all the equipment together, the next step is to identify the connectivity. You will require to connect Xbox one output to your laptop's HDMI input port.
Here, you will have to make sure that the laptop has an input source.
At the same time, most laptops or desktops have HDMI output source ports. They can work for the output of your video, being the laptop as the video source.
The last step is to keep both devices connected using an HDMI cable. Next is to select the video source for your laptop, i.e., the Xbox One gaming console.
Now you can enjoy your gaming as the laptop serves you as a monitor screen.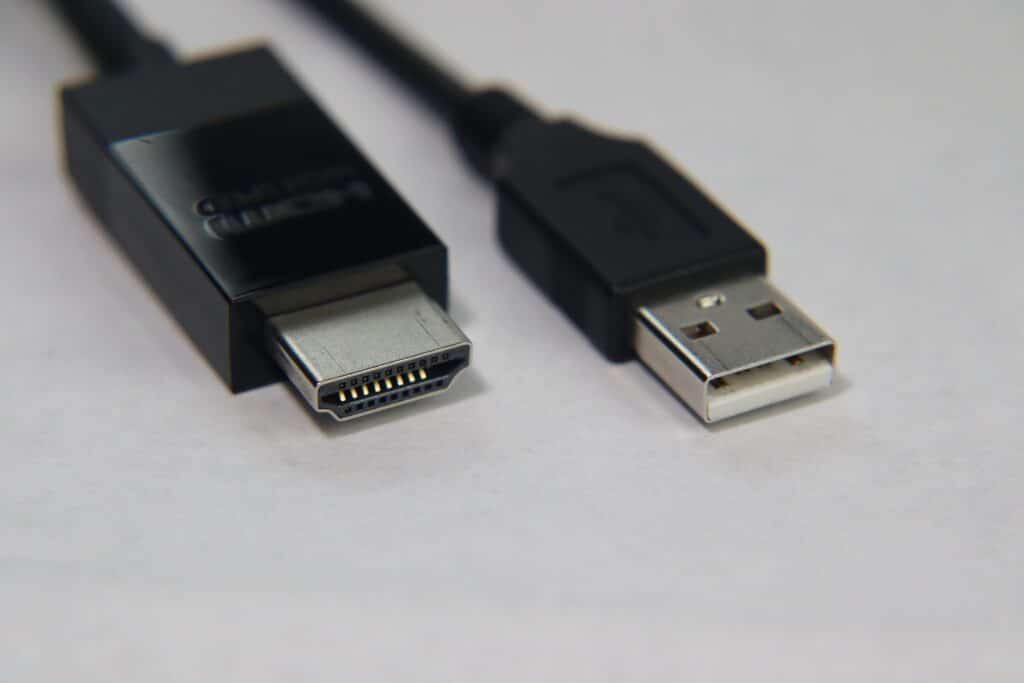 2. Connect Xbox One to Laptop Wirelessly
It is another scenario where your laptop doesn't have an HDMI input port. How will you connect your Xbox One to the laptop as a monitor?
Don't get stuck, as there is a workout. One can combine both devices wirelessly if cables don't work.
You will need a Windows 10 based laptop with Wi-Fi connectivity. The next step is to log into your Xbox account from your laptop.
You already have an account signed up to use Xbox One when you purchased it.
Now comes the tricky part. You need to connect both devices wirelessly. Make sure to check that both the Xbox One and your laptop are on the same network.
Further, you can now stream Xbox One video sources to your laptop easily.
Meanwhile, you are free to do other operations such as streaming the games, recording them, etc. Your laptop is your Xbox One monitor now.
What if you don't have a laptop to use as a monitor? Here, the same steps can be followed for a Windows 10 based desktop PC. Ensure your desktop has a Wi-Fi connection.
3. Game Streaming Feature
The third best alternative is where you can use the laptop as a monitor for your Xbox One console.
You can play Xbox games remotely using a Windows 10 laptop. In this setup, the Xbox one console manages the game output, whereas your laptop becomes a screen.
It would be best if you don't stick to a place as long as both devices are connected to the same network.
Further, the player will require a faster network connection so that the game doesn't suffer from lags.
You can either use a Wi-Fi connection or an ethernet. Take a look at the steps to follow for a game streaming setup.
The first step is to enable game streaming on your Xbox One console. Then you allow game streaming to other devices. You can find this option in the Xbox app connectivity area.
Secondly, you will require to install the Xbox console companion app on your Windows 10 based laptop.
One can download and install it from the Microsoft Store. It requires an Xbox Live account which you need to sign in to.
Further, from the companion app, click on the connection button and find your console.
Connect to Xbox One console and click on the stream to begin the game streaming feature. You are good to go to play games now with the laptop as a monitor.
Is Your Laptop a Powerhouse?
If you are looking for a laptop for gaming purposes, you buy a gaming laptop or PC. You will get all the powerhouse features with enough storage, the fastest CPU and a GPU, and much more.
However, for the regular laptops used as a monitor for your Xbox, there are some requirements to consider.
The gamer need not have an expensive one as the most affordable laptops can work. Secondly, do check for the HDMI ports, Wi-Fi connectivity, and other requirements one needs.
Please take a look at them.
A laptop with Windows 10 operating system (the latest build with updates)
Xbox live account to sign in that will synchronize with the Xbox gaming console
A minimum of 4GB of RAM; however, 8GB or more is recommended for a smooth performance
A quad-core CPU (Intel-based or AMD based processors)
Wireless and Ethernet connectivity
Wrap it Up
There you are, with the alternatives for connecting Xbox One to the laptop. Live up to a better gaming experience with your laptop as a monitor.
Make use of the three options shared as per your requirements and ease. Happy Gaming!
See Also
Essential Chromebook Accessories